#RMNCAH2023: Ifakara director, Kikwete discuss affordable, free healthcare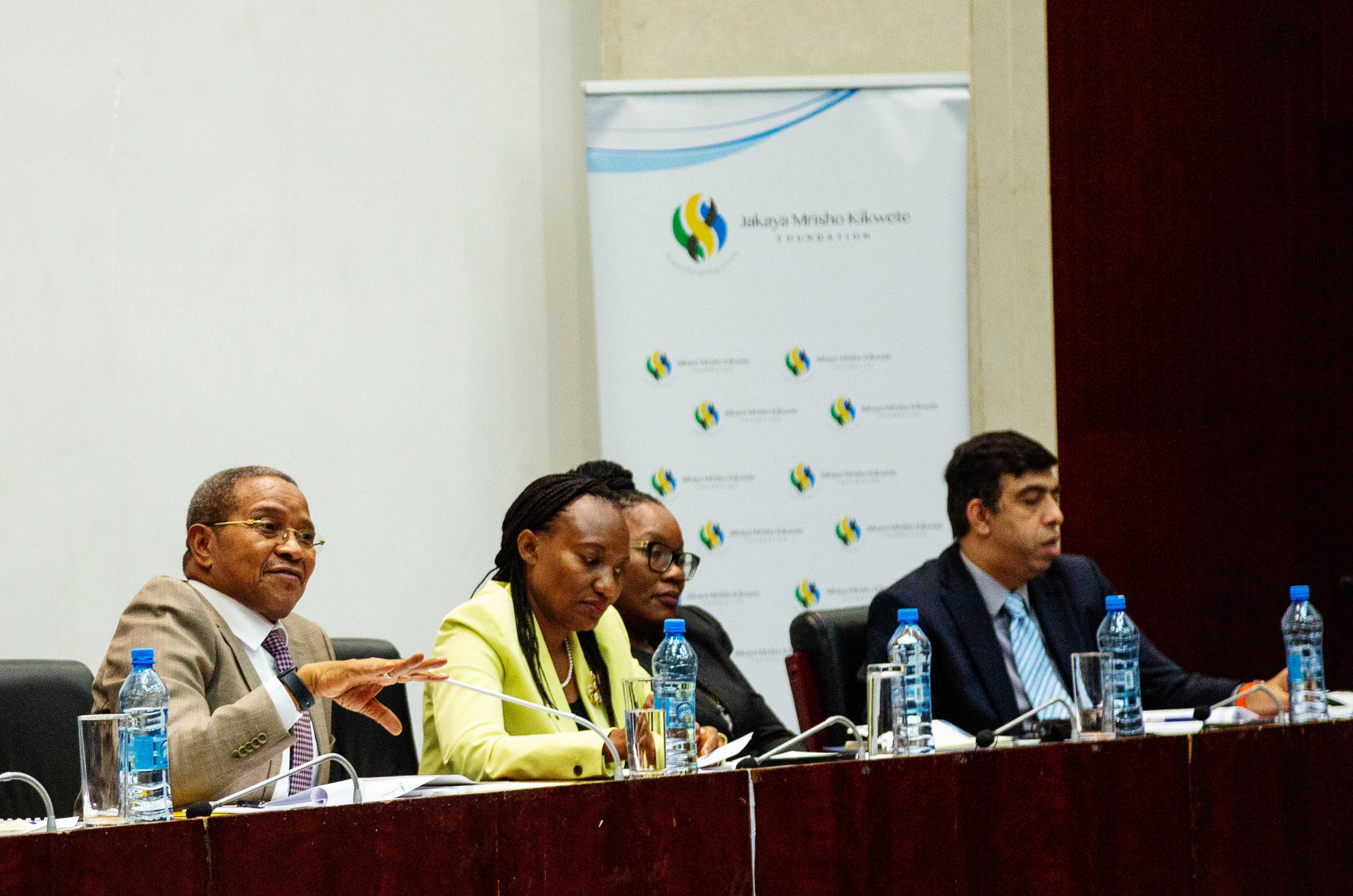 Today's notable breakout session at the Second National Reproductive, Maternal, Newborn, Child, Adolescent Health, and Nutrition (RMNCAH+N) Scientific Conference featured top public health figures, including former Tanzania President Jakaya Kikwete and Ifakara Health Institute Chief Executive Director, Dr. Honorati Masanja.
This particular session, titled "Ushiriki wa Wadau wa Maendeleo na Sekta Binafsi katika Kutafuta Rasilimali za Kuimarisha Huduma Bora kwa Mama na Mtoto nchini Tanzania" in Kiswahili, literally translating, ("Engaging Development Partners and the Private Sector in Seeking Resources to Strengthen Quality Services for Mothers and Children in Tanzania"), was chaired by Kikwete.
During this session, the audience delved into discussions about affordable or free healthcare for mothers and newborns, emphasizing sustainability for health facilities providing these crucial services. The session provided a platform for health experts to engage with decision-makers.
In his contribution to the discussion, Dr. Masanja highlighted the necessity of inviting the private sector "into the room" during such conversations to ensure a wider range of financing options by virtue of their involvement.
Eventful Day 2 is wrapped up!
Ifakara Health Institute's scientists wrap up a highly successful second day of the RMNCAH+N Scientific Conference currently on at the Julius Nyerere International Convention Centre (JNICC) in Dar es Salaam, Tanzania.
The conference, themed "Advancing Access to Quality Reproductive, Maternal, Newborn, Child, Adolescent Health and Nutrition (RMNCAH+N) Services through Evidence-Based Practices," commenced yesterday and is scheduled to conclude tomorrow – that's Friday.
Throughout the first two days, Ifakara scientists actively participated in plenary sessions, breakout parallel sessions, booth exhibitions, poster presentations, and expert panel discussions. The focus has been on advancing access to high-quality healthcare services for reproductive, maternal, newborn, child, adolescent health, and nutrition through evidence-based practices.
Dr. Dustan Bishanga, Chief of Party of Ifakara's Shinda Malaria Project – which is funded by the American people through the US President's Malaria Initiative (PMI), served as the main moderator for Day Two proceedings, skillfully guiding participants through the various sessions.
Additionally, Ifakara scientists under the NEST360 program, including Prof. Joy Lawn, Co-Principal Investigator at NEST360 and professor from the London School of Hygiene and Tropical Medicine, Clinical Lead Dr. Nahya Salim, Program Coordinator Donat Shamba, and Dr. Felix Bundala from the Ministry of Health, attended the session.
Ifakara scientists present their work
On the sidelines of JNICC main hall, parallel breakout sessions saw presentations from Ifakara scientists – Jitihada Baraka, who discussed lessons learned from COVID-19 for preparing for pandemics in small and sick newborn care in Tanzania and Alice Tharus, who shared her work on the systematic development of a tool for planning and costing furniture and devices for small and sick newborn care.
CPIA highlighted during panel discussion
Ifakara's "Catalyzing Policy Improvement in Africa" – or simply CPIA – project is expected to be highlighted in one of the panel discussions.
The CPIA project is a collaborative project involving national core and international partners. The national core partners include: West Africa Health Organization (WAHO); School of Public Health, Makerere University; Ifakara Health Institute – IHI; and Universidade Eduardo Mondlane. International partners include the WHO Department of Maternal, Newborn, Child and Adolescent Health and Ageing and the WHO Evidence to Policy and Impact Unit, Geneva.
More on CPIA at the conference here