Map East Africa Node Support
Principal Investigator: Susan Rumisha
Project leader/ Coordinator: Susan Rumisha
Project Administrator: Felix Brown
Funding Partner: Bill and Melinda Gates Foundation (BMGF)
Start date: Aug. 15, 2023
End date: July 31, 2027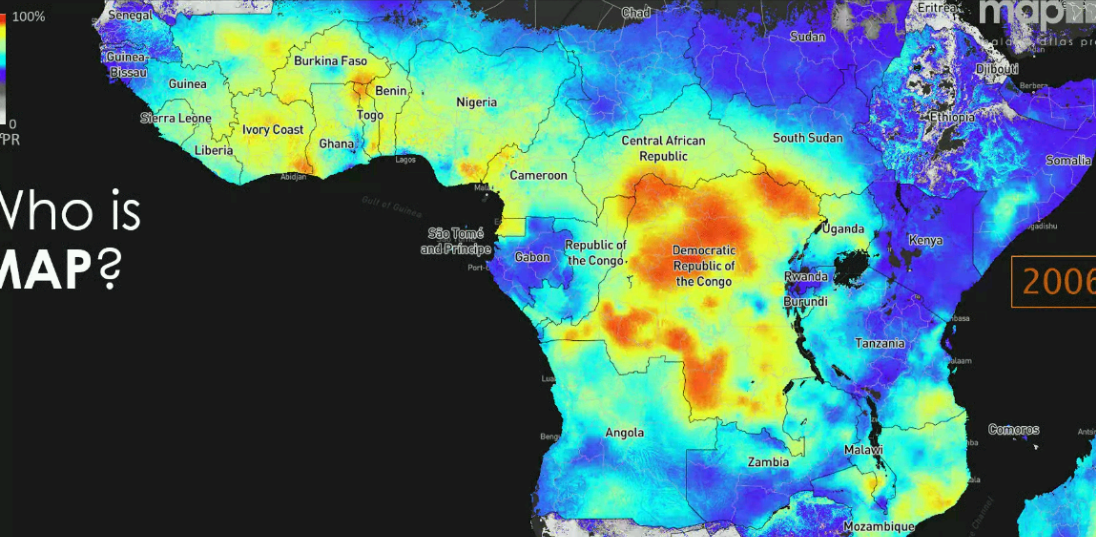 Map East Africa Node Support
The Map East Africa Node Support is a four-year project that aims to develop and maintain data and modeling platforms, with the core objective of utilizing advanced technology to innovate cutting-edge solutions for malaria, policy planning, monitoring and evaluation.
The project's East Africa regional node, as its name implies, will concentrate on geospatial analysis for malaria control across the African continent. Various nodes have been ongoing since 2015, with a core objective being to develop a science platforms around risk mapping and reading estimation for malaria.
MAP combines the innovation of data analytics, global collaboration, and local engagements with countries and partners in programs to deliver insights for impactful malaria policy development and implementation. To date, over 30 countries have been supported by MAP, benefiting from cross-cutting geospatial analytics, research and development.
The primary objectives and expected outcomes of the East Africa node will include;
Providing technical support to NMCP: Strengthening MAP's ability to provide cutting age, quality and equitable innovative support to malaria programs and partners.

R&D in malaria research and analytics: Give development of advanced geospatial techniques in malaria risk mapping/research.

Capacity and skills strengthening and career development: Create a mass of geospatial modelers with skills and experience to support multiple NMCPs. Enhance research capacity, recognizing African research leadership and tracking impact.
Ifakara Health Institute, Telethon Kids Institute and Curtin University will collaborate on the project's implementation. Through the collaboration, the three institutions will facilitate inter-institutional mechanism of integrated work under the Map East Africa Nodes banner, including reciprocal exchange of human and technical resources and data sharing.
The project is funded by Bill and Melinda Gates Foundation (BMGF). Activities for the project will be carried out from August 2023 until July 2027.