TRAINING: Ifakara empowers Rwandan university scientists on clinical trials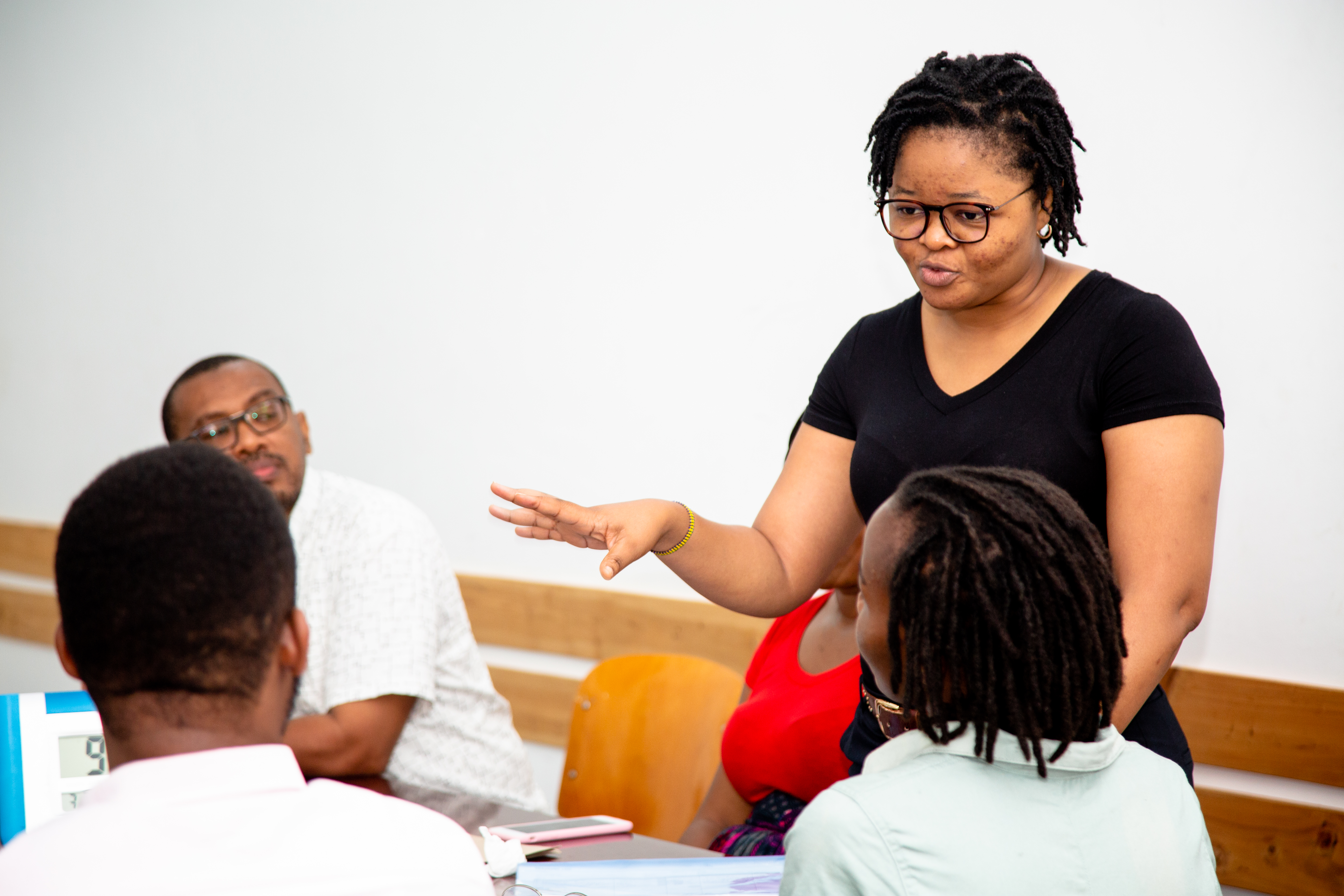 For slightly over one month, Ifakara Health Institute is hosting a team of four scientists from the University of Global Health Equity (UGHE) of Rwanda to introduce them to the principles and practice of clinical trials through a special training conducted at the Clinical Trials Facility (CTF) in Bagamoyo.
The four visiting scientists - Bibie Ngungwa Said, Marie Consolatrice Sage Ishimwe, Arsene Florent Hobabagabo, and Alemayehu Amberbir Wondimagegnehu, attended the training from February 7 to March 24, 2022.
"We are hosting them for a month. We signed an MoU with the university last year and one of the activities was training them on clinical trials and support the establishment of a clinical trial research centre at their university," notifies Dr. Ally Olotu – Ifakara's Head of the Interventions and Clinical Trials department.
According to Dr. Olotu, Ifakara plans to start joint projects with UGHE that focuses on diseases of public health importance in both countries. "While in Tanzania, they will have an opportunity to also meet with other IHI scientists and learn about other projects ongoing in our institute," he adds.
Ifakara Chief Executive Director, Dr. Honorati Masanja graced the opening ceremony of the event.
Head of the Clinical Trials Facility, Dr. Florence Milando says: "This training aims to provide a unique platform for selected staff from UGHE to train on clinical trials and enable them to take over the responsibilities in similar trials in their country."
Manager of Clinical Trials at UGHE, Dr. Bibie Ngungwa Said expresses excitement to get the opportunity of learning about clinical trials practice from Ifakara which has gathered a rich experience in conducting them.
"We have an interest of establishing a clinical trials center at our university. We chose Ifakara because it has a successful track of researches that they are doing. We're looking at their work comparing them to other centers and came to realize that they have a very successful track record of doing clinical trials," she explains.
Listen more from Bibie on Ifakara Science Channel.
Training officially closed
The training came to an end on March 25, 2022 with a brief closing ceremony for the trainees held at the CTF in Bagamoyo.
Check out photos taken at the closing ceremony here.
About CTF
Located on the outskirts of Bagamoyo, Kingani Clinical Trials Facility (CTF), widely known by the name of 'Kingani Hospital,' has a track record in designing and conducting Phase I to Phase III GCP-compliant clinical studies, as well as analysis and reporting for regulatory review and licensure. The site is supported by an institutional quality assurance team.
Learn more here.
About UGHE
University of Global Health Equity (UGHE) is a health sciences university in Rwanda. An initiative of Partners In Health, UGHE is a private, not-for-profit, accredited institution. Catalytic partners that have helped to launch it include: Cummings Foundation, Bill & Melinda Gates Foundation, and the Government of Rwanda.
Learn more here.