EMPOWERMENT: Ifakara gives data science training to students, staff at Iringa university college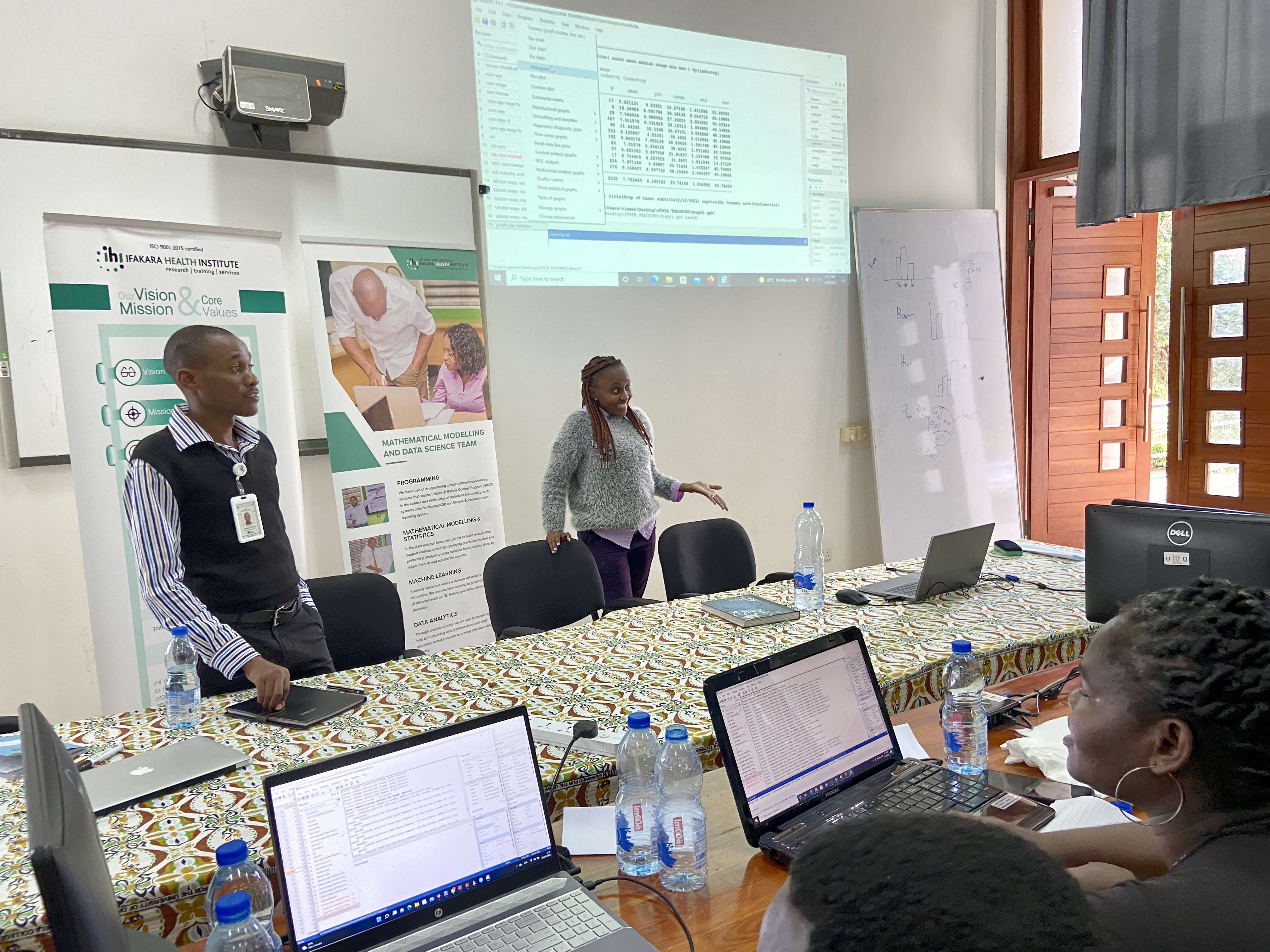 Ifakara Health Institute's Data Science and Mathematical Modelling (DsCap) team has organized a six-day training for students and staff at Mkwawa University College of Education (MUCE) in Iringa starting on March 7th 2022.
The training aims to increase data science and mathematical modelling capacity in Tanzania through the training of young people. The Ifakara team conducting the event includes researchers, programmers, analysts and modellers from different backgrounds who are well equipped with analysis, research and modelling skills. Participants attending the training are MUCE staff members and students enrolled in their Master's program who are also the main beneficiaries of the training.
Commenting on the event, Janice Maige, the training facilitator from Ifakara stated the objectives for the training are: "Building mathematical modelling, research and data analysis capacity among students and staff members and assisting masters students in preparing for their research/dissertations."
Those facilitating the training include research scientists Andrea Kipingu, Victoria James Githu, Nicholaus Deodatus Mziray, Mbaraka Remiji and Janice Maige all from Ifakara. Each of these research scientists will train at least 30 trainees, including staff and students from MUCE. Through this training, Ifakara aims to uplift young people and other scientists in data science and modelling in Tanzania and is also dedicated to fostering a continuous partnership with MUCE.
Mathematical modelling is the process of choosing and using appropriate mathematics and statistics to analyse empirical situations in order to understand them better, to improve decisions and to take decisions faster and more accurately. Since the models represent exact real problem situations, they typically offer convenience and cost advantages over other means of obtaining the required information on reality.