MEETING: Stakeholders discuss possibility of introducing neonatal course in nursing programs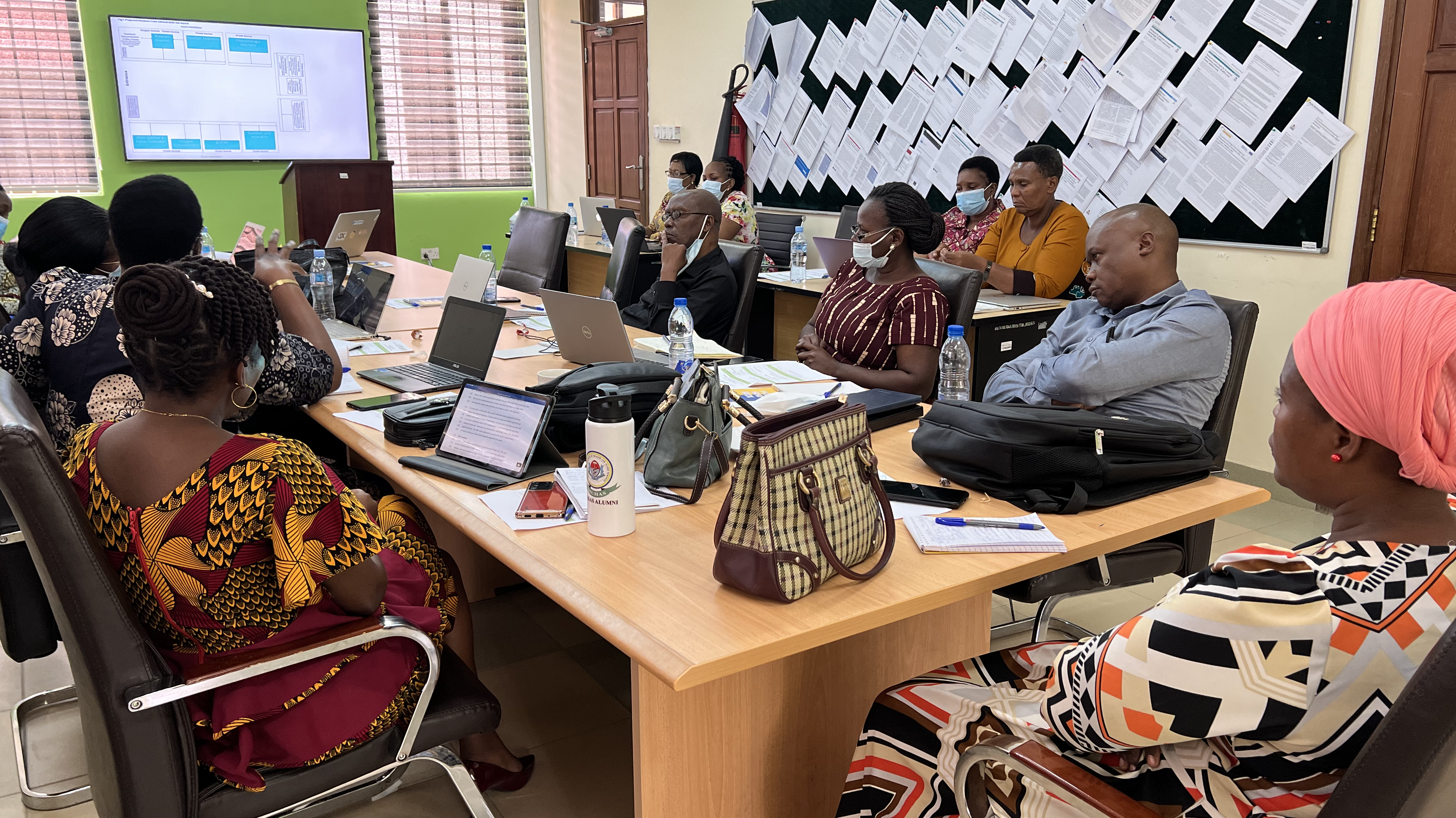 The NEST360 program hosted a pre-service nursing meeting in Dar es Salaam recently during which stakeholders discussed the possibilities of introducing the program into the pre-service training curriculum and introducing courses on newborns (neonatology) in nursing programs.
The meeting, hosted by Ifakara Health Institute in collaboration with Muhimbili University of Health and Allied Sciences (Muhas), Rice University (United States), London School of Hygiene and Tropical Medicine (United Kingdom) and the Ministry of Health (Tanzania), was held on February 10, 2022 in Dar es Salaam.
Attendees were drawn from the Ministry of Health, professional bodies and training institutions (colleges and universities) offering education on health and allied sciences. Participants were expected to reach a consensus on which new courses to introduce to support neonatal care services; agree on the process of curriculum review and integration of neonatal care course content to improve skills and competences on technology use; and have a plan to complete the draft of new curriculum for approval process.
The Newborn Essential Solutions and Technologies (NEST) program is being implemented in seven hospitals within three regions in Tanzania, namely Dar es Salaam (Muhimbili National Hospital, Muhimbili Mloganzila, Amana,Mwananyamala and Temeke Hospital), Kilimanjaro (Kilimanjaro Christian Medical Centre (KCMC)) and in Mbeya region (Mbeya Zonal and referral Hospital).
The program is part of the efforts in reducing newborn deaths in Sub-Saharan Africa region that has the highest rates of newborn death in the world, losing more than 1 million babies each year to preventable and treatable causes, such as prematurity, infections, and birth complications.
About NEST 360
Newborn Essential Solutions and Technologies (NEST360) is a global consortium committed to reducing newborn deaths by 50% in hospitals, currently conducted in Tanzania, Kenya, Malawi, and Nigeria. The program is an evidence-based model for sustainable health systems change to close the gaps in technology, markets, and human resources for implementation of quality hospital-based newborn care at national scale.
In Tanzania, the NEST program works in close collaboration with the Ministry of Health, to improve the quality of comprehensive newborn care units as stipulated in the National guideline for neonatal care and establishment of neonatal care units.
Phase I of the program started late 2019 in three tertiary hospitals i.e. Muhimbili National Hospital (MNH Upanga), Muhimbili National Hospital (MNH Mloganzila) and Mbeya Zonal Referral hospital. Implementation at Kilimanjaro Christian Medical Centre will start in February 2022. The three regional referral hospitals in Dar es Salaam i.e. Mwananyamala, Amana and Temeke started implementation in 2020. The tertiary hospitals will be the 'learning hubs' to ensure mentorship and supportive supervision within the selected regions.