ENGAGEMENT: Ifakara project team hosts multi-stakeholder meeting in Geita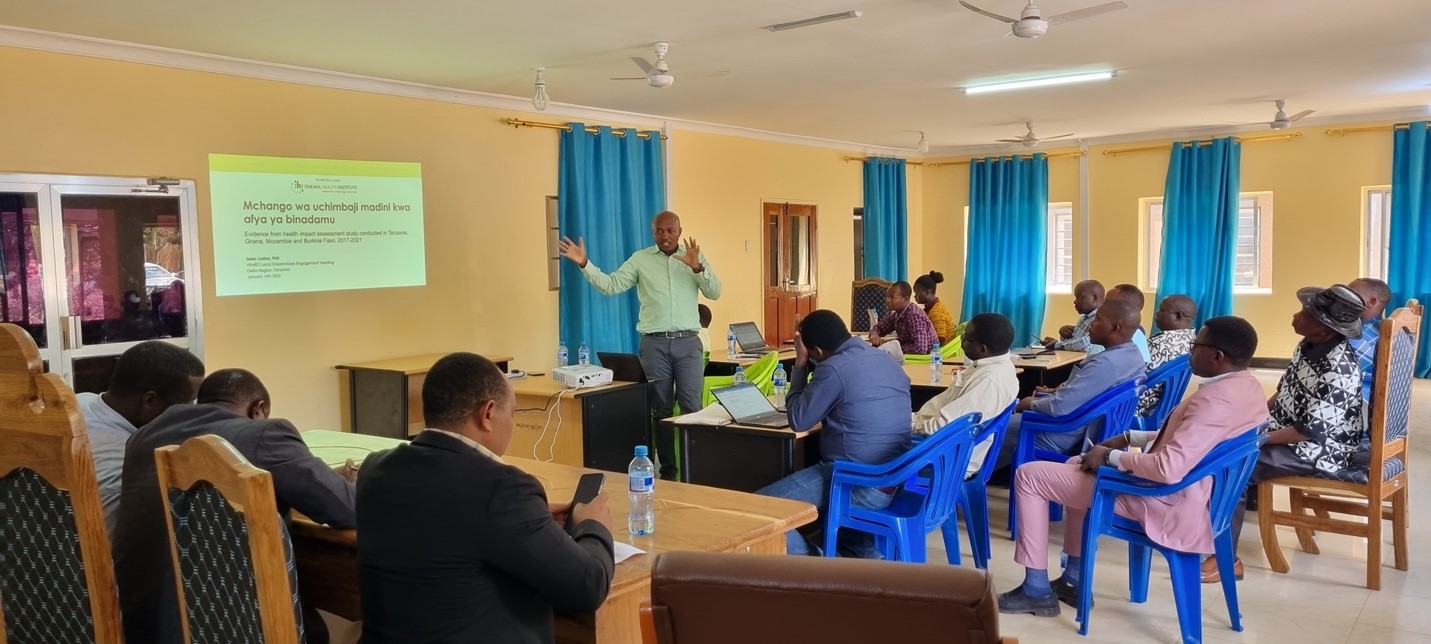 Ifakara Health Institute's Health Impact Assessment for Sustainable Development (HIA4SD) project organized the second multi-stakeholder meeting in Geita on January 14th 2022, following the first meeting which was held in Dodoma in August last year.
The second meeting, organized by Ifakara Health Institute in collaboration with the Geita Regional Medical Officer (RMO)'s office, was chaired by the Regional Administrative Secretary, Musa Chogero and attended by various stakeholders, including members of the local health management teams, that's the RHMTs and CHMTs from Geita Region and Geita Town Council.
Present also were: representatives of community offices, former HIA4SD data collectors, researchers from Ifakara Health Institute and a special delegation from the Geita Gold Mine led by Medical Officer in Charge inside the Geita Gold Mine (GGM) Dr. Aalon Mtemi and GGM Communication Officer Moses Rusasa.
The research team, led by the HIA4SD project Principal Investigator, Dr. Isaac Lyatuu, presented feedback from the first meeting held in Dodoma four months earlier. Among the feedback, it included the need to conduct another multi-stakeholder's meeting which would engage the regional and council decision makers, RHMT, CHMT members, and the mining industry.
The also presented evidence of the contribution of the mining sector to the health of the population. The evidence included how Geita Region changed over time in terms of population, infrastructure, businesses and social behaviors. Furthermore, evidence on leading causes of mortality and morbidities was shared. Beyond research evidence, more information on policy engagements and recommendations were shared
More from: Dodoma multi-stakeholders meeting held on August 12th 2022.