ENGAGEMENT: NEST360 program delegation meets Zanzibar president at State House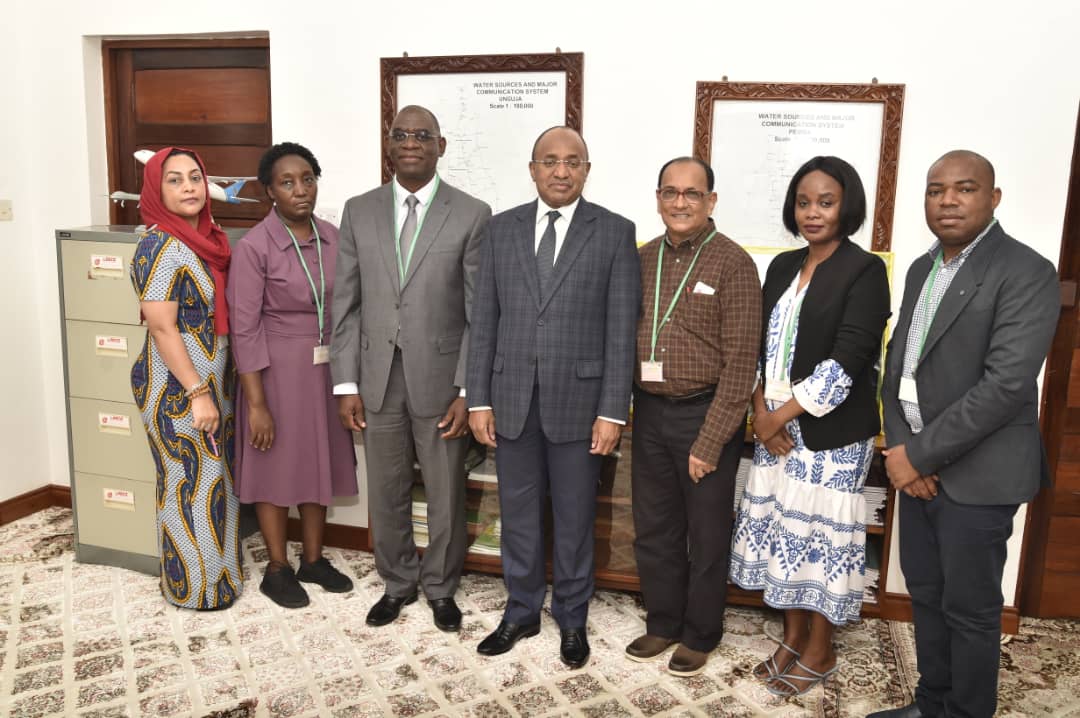 On January 25th 2022, the NEST360 program delegation, led by the program's Country Lead Dr. Honorati Masanja, held a meeting with Zanzibar President, Dr. Hussein Ali Mwinyi, to discuss the potential of implementing the NEST program in Zanzibar.
NEST team members who joined the delegation include, the program's officials for Tanzania: Coordinator – Donat Shamba, Clinical and Neonatal Follow up Lead – Dr. Nahya Salim, Clinical advisors - Prof. Karim Manji and Dr. Georgina Msemo, and Rice360 Country Director and NEST360 Liaison - Catherine Paul.
At the meeting, the team briefed Dr. Mwinyi how the program is being implemented in Tanzania Mainland and its potential to save lives and improve the quality of newborn care.
>> Dr. Mwinyi's response to the NEST360 delegation during talks at State House in Zanzibar
About NEST 360
Newborn Essential Solutions and Technologies (NEST360) is a global consortium committed to reducing newborn deaths by 50% in hospitals, currently conducted in Tanzania, Kenya, Malawi, and Nigeria. The program is an evidence-based model for sustainable health systems change to close the gaps in technology, markets, and human resources for implementation of quality hospital-based newborn care at national scale.
In Tanzania, the NEST program works in close collaboration with the Ministry of Health, to improve the quality of comprehensive newborn care units as stipulated in the National guideline for neonatal care and establishment of neonatal care units.
Phase I of the program started late 2019 in three tertiary hospitals i.e. Muhimbili National Hospital (MNH Upanga), Muhimbili National Hospital (MNH Mloganzila) and Mbeya Zonal Referral hospital. Implementation at Kilimanjaro Christian Medical Centre will start in February 2022. The three regional referral hospitals in Dar es Salaam i.e. Mwananyamala, Amana and Temeke started implementation in 2020. The tertiary hospitals will be the 'learning hubs' to ensure mentorship and supportive supervision within the selected regions.