GRADUATION: Ifakara master's program students among graduates of Nelson Mandela university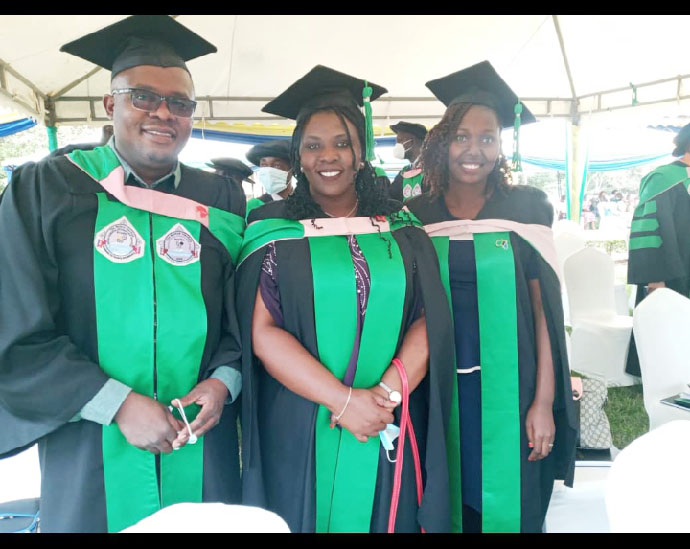 Three master's students, who followed their postgraduate studies at the Ifakara Health Institute Training Center in Bagamoyo, were among individuals who were conferred with various degrees of the Nelson Mandela African Institution of Science and Technology (NM-AIST) at a ceremony held on August 12, 2021 at the university's campus in Arusha.
The students, Lwitiko Sikana, Leah Bategereza and Kabula Jumanne, were conferred with their Master's of Science degree in Public Health Research of the NM-AIST on successful completion of the two-year program offered jointly by Ifakara and the NM-AIST. These are part of a group of 13 students forming the first cohort – eight of them graduated last year, and the rest (2) are still finalizing their thesis and publications which are pre-requisites for graduates of the program.
The master's program in public health research is designed for young university graduates who are interested in becoming public health researchers. Modules are suited for a complete Master's degree, but can also be taken in parts as a foundation for PhD candidates.
The program is delivered within the mandate of the NM-AIST based in Arusha in line with the MoU between Ifakara and NM-AIST. This is a two-year program divided into two parts, with 12 months of course work and 12 months of research.
Graduates can pursue specializations in areas of intervention research, health system research or determinants of health and diseases. The course work is conducted at our Training Center based at Kingani area in Bagamoyo. #