ENGAGEMENT: Ifakara project hosts multi-stakeholder meeting in Dodoma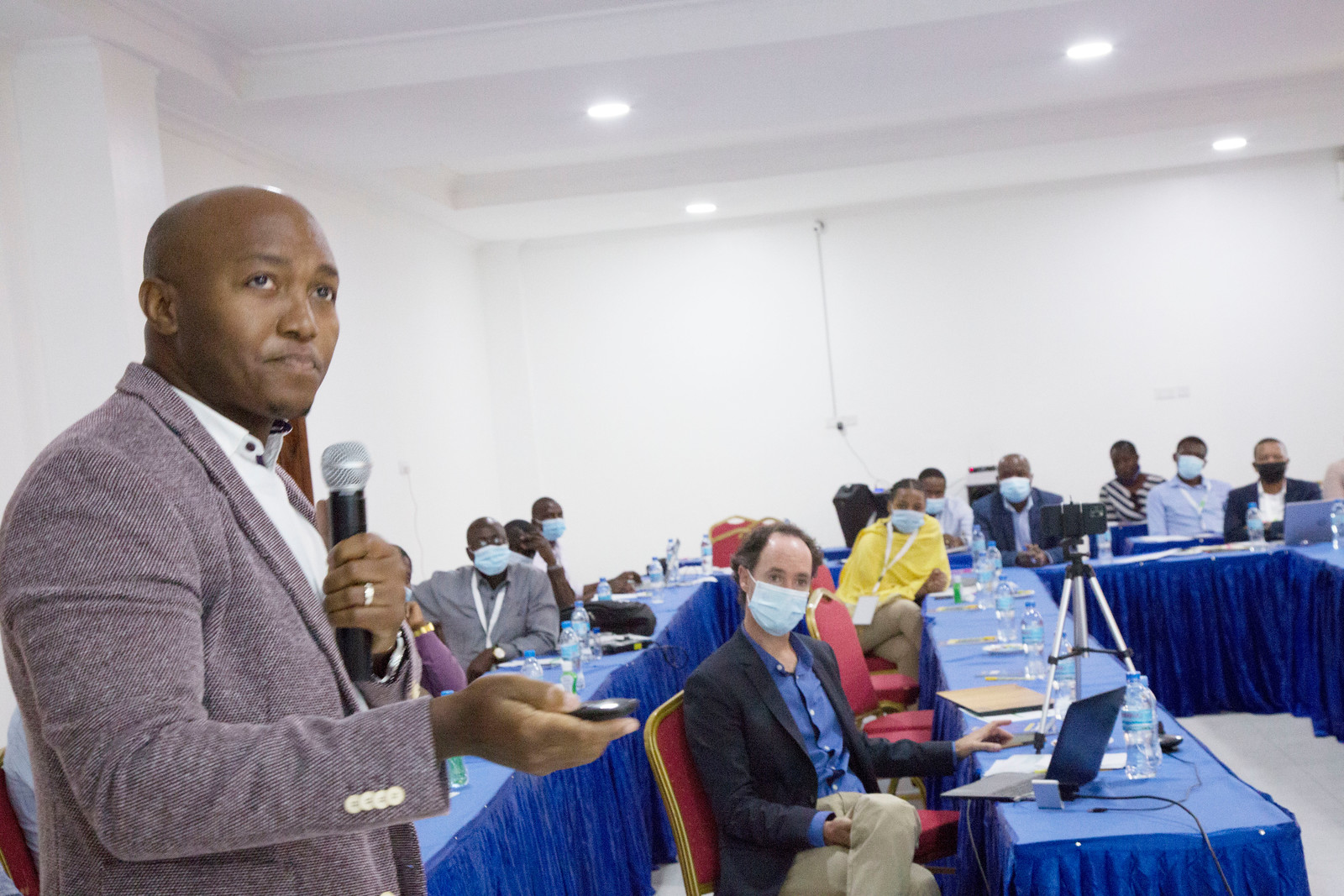 Ifakara Health Institute's Health Impact Assessment for Sustainable Development (HIA4SD) project organized a multi-stakeholder meeting in Dodoma on August 12, 2021, during which the co-investigators shared findings of their impact assessments at selected big extraction projects in Tanzania.
Ifakara hosted the meeting in collaboration with the Swiss Tropical and Public Health Institute (SwissTPH). The meeting drew participation of members of the Parliamentary Standing Committee on Minerals and Community Development; and representatives of the Ministry of Minerals and from the Ministry of Health, Community Development, Gender, Elderly and Children.
Other participants came from the President's Office – Regional Administration and Local Government (PO-RALG); the National Environmental Management Commission (NEMC), academic Institutions; civil society organization, and the media – covering a broad spectrum of stakeholder engagement in the context of health, environment, industrial mining and policy making processes.
Chairman of Minerals Commission, Prof. Idrisa Kikula (who is also the Vice Chancellor of the University of Dodoma) officially opened the meeting. His speech was followed by a series of presentations on the HIA4SD project activities which included project overview, research findings from the impact assessment, Q-study assessment results and policy options.
The HIA4SD researchers initiated a policy dialogue with key stakeholder for the prominently inclusion of health impact assessment as a regulatory framework in the context of natural resources extraction projects. These initiatives are in line with recent economic and mining sector reforms which aims to increase mining industry contribution to economic development and sustainable growth. Meeting participants had the opportunity to discuss and reflect on the findings presented, and thereafter engaged in a policy dialogue. #