WORLD AIDS DAY: Ifakara marks the event with targeted community engagements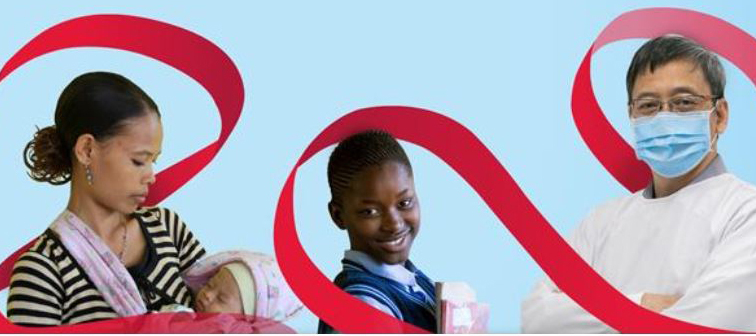 As part of World AIDS Day commemorations today, Ifakara Health Institute staff and collaborators participated in targeted engagement activities with communities and other stakeholders at various locations.
In Ifakara, our doctors and nurses in collaboration with their St. Francis Referral Hospital counterparts paid a special visit to Idete Prison in Ifakara where they offered free of charge tests for HIV, TB, malaria and blood pressure to over 400 prisoners there.
The tour was made on Sunday, November 30, 2020 ahead of today's World AIDS Day commemorations. In addition to testing, the doctors and nurses raised awareness on HIV, TB, malaria, blood pressure and non-communicable diseases.
Today, our teams in Ifakara participated in World AIDS Day commemorations organized at the district level by the local authority at Maendeleo Ground in Ifakara. Ifakara participates in similar annual events regularly as a strategy to engage with the communities – who are the key stakeholders.
In Dar es Salaam, Ifakara Research Scientist, Dr. Getrud Mollel, was on ITV's "Afya ya Jamii" program where she engaged with thousands of viewers of the popular TV channel. Her discussion focuses on the mother-to-child HIV transmission.
And from the Ifakara headquarters at Mikocheni in Dar es Salaam, Ifakara Health Institute Chief Executive Director, Dr. Honorati Masanja, hosted a 45-minute event to launch the "Ifakara Science Channel" during which a brand-new recording giving a brief background on HIV research in the Institute was unveiled.
The World AIDS Day, whose this year's theme is "Global Solidarity, Resilient Services," is marked globally on December 1 every year since 1988 with activities designed to raise awareness on the AIDS pandemic caused by the spread of HIV infection. In some countries it's used to mourn those who have died of the disease. #