Ifakara director meets youth group representatives in Dar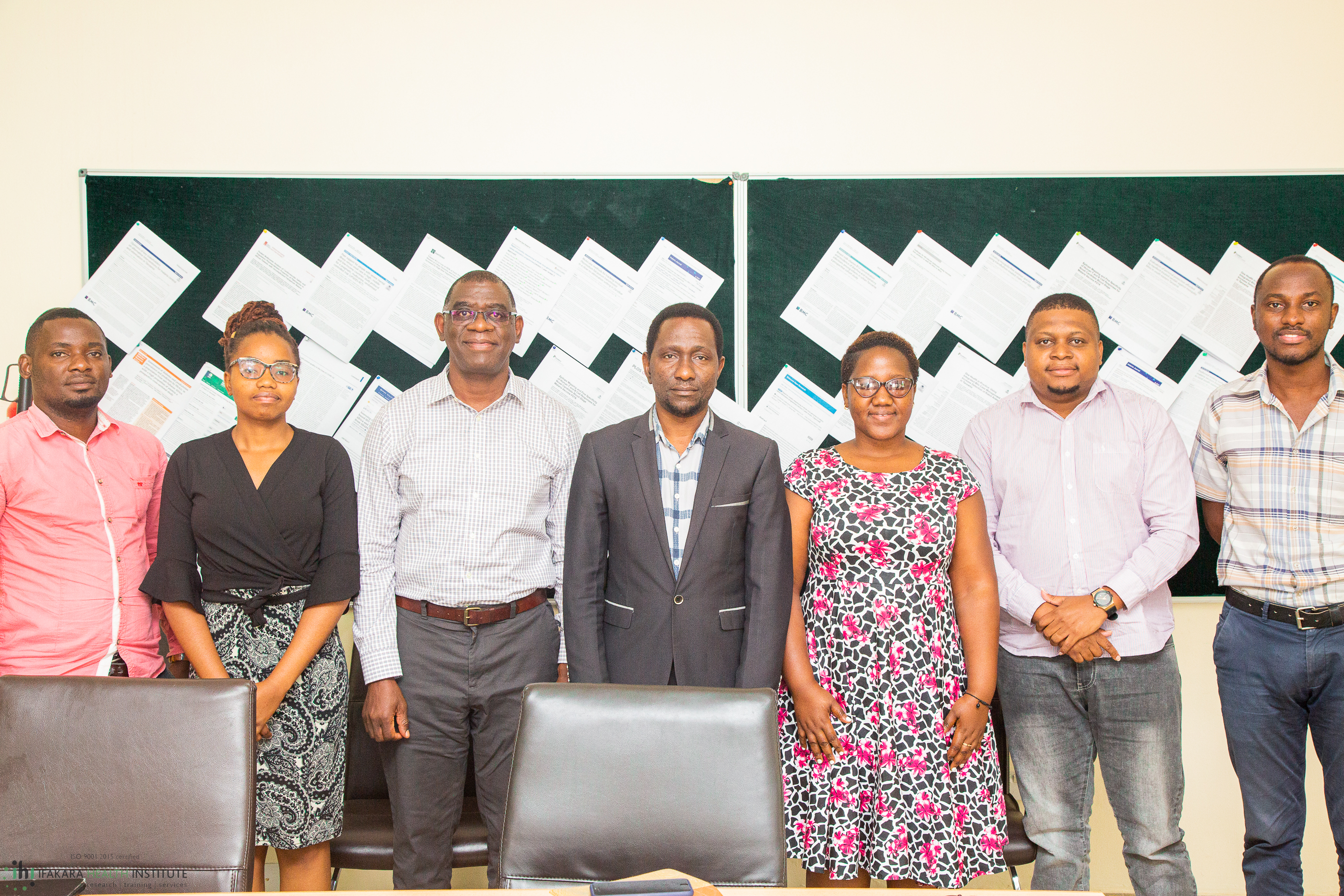 Ifakara Health Institute (IHI) Chief executive director, Dr. Honorati Masanja, today met with Vijana Think Tank (VTT) team at the Dar es Salaam office to discuss opportunities for collaborations in activities aimed at improving health and well-being of people.
Dr. Masanja, who was joined at the meeting with the IHI Communications officer, Bilal Aziz, briefed the VTT team on the IHI background and said, doors "are open to collaborate" around the Institute's moto: improving health and well-being of the people.
The VTT team comprised William Mshery, Magdalena Mlowe, Ray Kiliho, Haikaeli Gillard and Jonhbest Mwahaja.
Speaking on behalf of the visiting team, Mwahaja said, "We envision a generation of youth that is actively engaged in developing creative solutions to help shape the country's development agenda".
He listed six areas of focus for the VTT as: inclusive economic empowerment, good health and well-being, leadership and governance, environment and climate change, technology and innovation and access to information.
In closing remarks, Dr. Masanja urged the team to seek another opportunity for specifically identifying specific activities where IHI and VTT can work together to improve health and well-being of people.
VTT is a non-partisan public policy organization, founded in 2017, combining innovative research and data-driven dialogues and roundtable advocacy discussions to address Tanzania's most pressing Social Economic and political challenges.
The group works closely with policymakers both private and public including in the development of an inclusive approach for better health, among other areas, in communities throughout Tanzania. #