MOSQUITO DAY: Global outreach network spotlights Ifakara scientists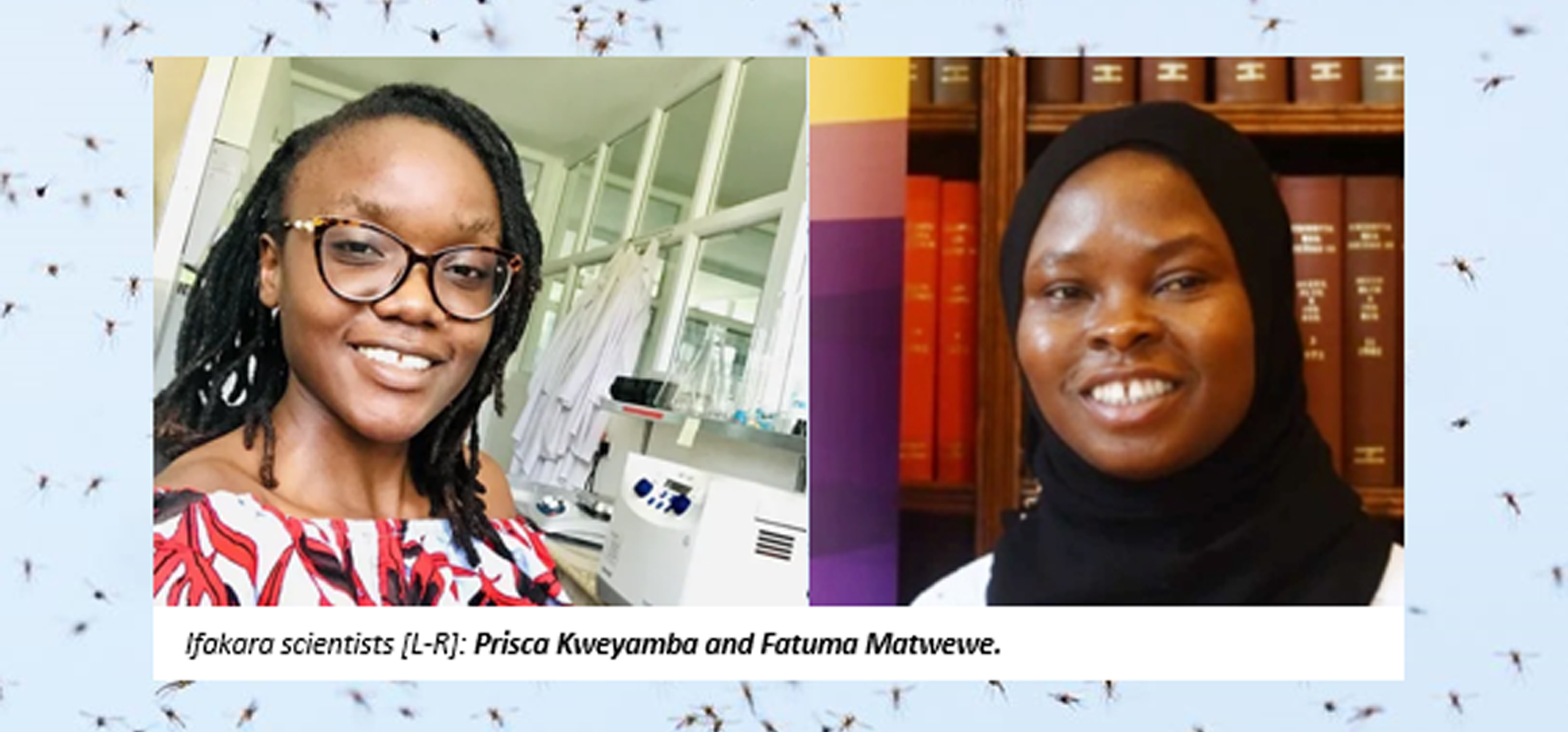 On the World Mosquito Day, August 20, 2023, the Outreach Network for Gene Drive Research shone a spotlight on the remarkable accomplishments of Ifakara scientists, Fatuma Matwewe and Prisca Kweyamba.
This platform, dedicated to raising awareness about gene drive research's value for the public good, provided a fitting stage for their achievements.
The feature celebrated Matwewe's transformative journey from water and hygiene research to becoming a trailblazer in gene drive technology, including her pivotal role in creating genetically modified mosquitoes resistant to malaria. Prisca Kweyamba's collaboration on a gene drive project underscored the critical role of innovation in addressing mosquito-borne diseases.
The Network's diverse membership, comprising researchers, organizations engaged in outreach, stakeholder involvement, and supportive entities, reflects the multidisciplinary approach necessary to address complex challenges like malaria control. As the significance of gene drive research becomes clearer, the recognition on this global stage reinforces Ifakara's role in pioneering cutting-edge sustainable solutions to combat mosquito-borne diseases.
This acknowledgment on a worldwide platform, further amplifies Ifakara's commitment to pushing the boundaries of scientific knowledge and generating impactful solutions to empower societies. As these IHI scientists continue to shape the future of gene drive research, their dedication serves as a source of inspiration for the broader scientific community.
About Gene Drives
Gene drive is a genetic phenomenon that occurs in nature and causes a selected trait to spread rapidly through a species via sexual reproduction over several generations. Gene drive works by increasing the likelihood that a modified gene will be inherited by its offspring.
Normally, genes have a 50/50 chance of being inherited, but gene drive systems could increase that chance to upwards of 99 percent. This means that over the course of several generations, a selected trait could become increasingly common within a specific species.
Researchers have been studying how to harness gene drives to solve some of society's most intractable problems for a long time.
About the Outreach Network for Gene Drive Research
The Outreach Network for Gene Drive Research works to raise awareness of the value of gene drive research for the public good. The network supports coordination among members, information sharing, and engagement with key stakeholders to raise awareness of the value of gene drive research for the public good and of the need for continuous efforts in its advancement.
>> More about the Network here.