ENGAGEMENT: Gates researcher Dr. Estee Torok, partners discuss progress made by the Ifakara Data Science team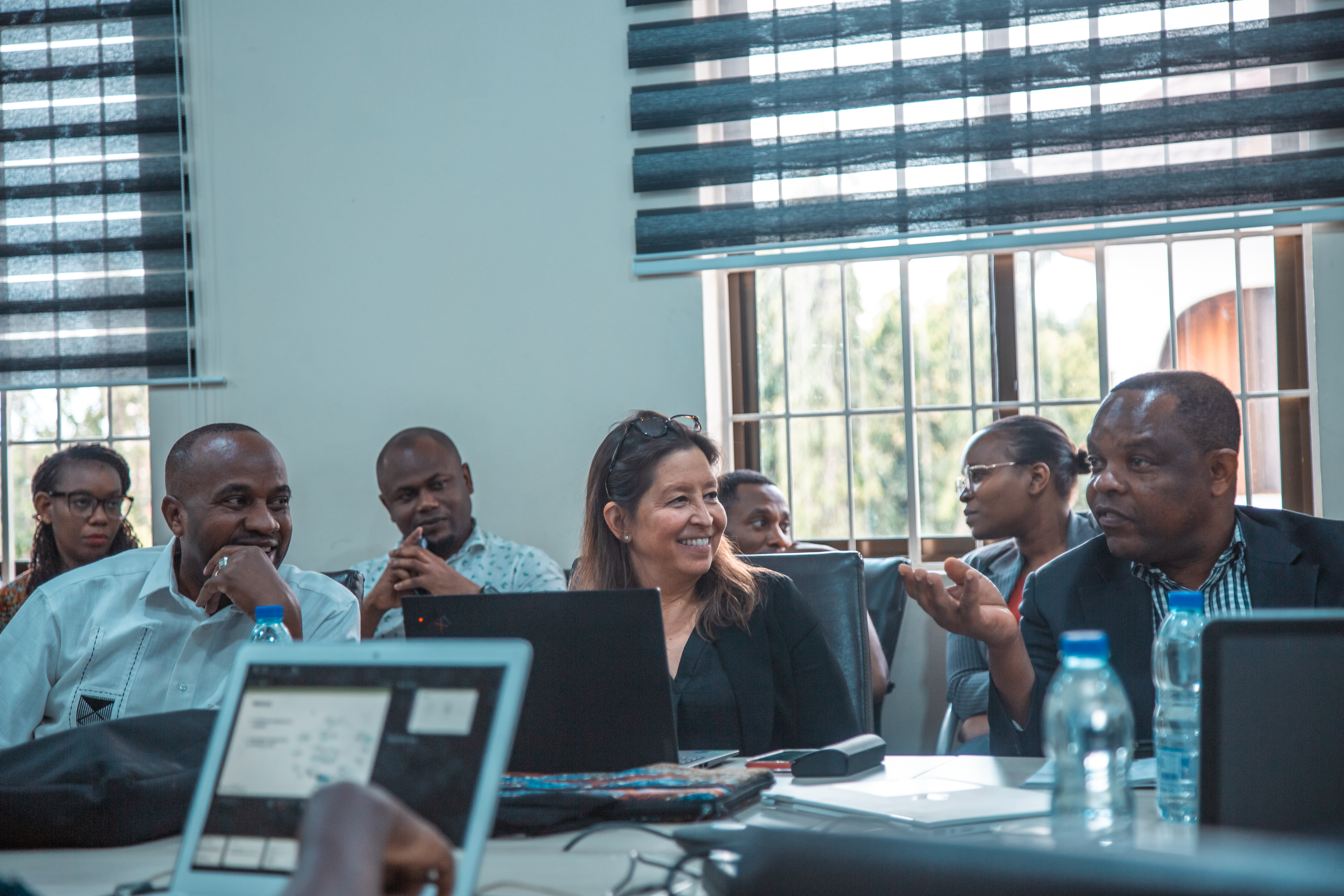 The Data Science and Mathematical Modelling Team at Ifakara Health Institute hosted a productive half-day session, extending a warm welcome to both local and international partners in the public health sector. The event centered around Ifakara's capacity-strengthening project, fostering valuable engagement and collaboration.
The meeting convened on Wednesday, August 16, 2023, in Dar es Salaam, with the central objective of providing insights into the progress of the ongoing Data Science and Mathematical Modelling Capacity Strengthening project funded by BMGF. The initiative is under the leadership of Dr. Samson Kiware, a Principal Research Scientist and aims at advancing the field of data science and mathematical modelling in Tanzania and beyond.
Data science and Mathematical modeling involve the use of mathematics and software applications to gain insights into real-world situations from data, enabling informed decision-making.
Key Partners in attendance
Dr. Kiware led the discussion and presented the team's advancements, adeptly handling queries from notable attendees: Dr. Estee Torok, Senior Program Officer from the Gates Foundation, Naomi Serbantez, PMI Resident Advisor and Malaria Program Lead,USAID Tanzania, and Dr. Sarah-Blythe Ballard from the U.S. Centers for Disease Control..
Other key important partners included Charles Dismas Mwalimu, Head of the Vector Control Unit at the National Malaria Control Program (NMCP) – Ministry of Health, Tanzania; Shija Joseph Shija, Program Manager at the Zanzibar Malaria Elimination Program (ZAMEP), and Dr. Johannes Lembulung' Lukumay, Principal at the Centre for Educational Development in Health Arusha (CEDHA) under Ministry of Health.
Several team members presented multiple projects, for example, Janice Maige's on the "Electronically-Based Entomological Surveillance System for Controlling and Eliminating Vector-Borne Diseases (www.mosquitodb.io)," and Gloria Salome Gabriel's study on "Investigating the Impact of Larviciding as a Supplementary Malaria Vector Control Tool in Rural South-eastern Tanzania: A Simulation Study."
Dynamic sessions
The sessions were dynamic and interactive, with participants sharing knowledge, insights and feedback to improve the studies, reflecting on progress made since Dr. Torok's visit to Ifakara the previous year.
She praised the significant progress made over the project's three years and lauded the team's commitment. Both NMCP and ZAMEP acknowledged the technical support provided by the team and stressed on close collaboration with researchers to maximize the impact of their projects. Naomi Serbantez from PMI highlighted the value of having skilled young scientists in Ifakara's stressing their crucial role in working with partners to support NMCP and ZAMEP
At the event's conclusion, Dr. Honorati Masanja, Chief Executive Director of Ifakara, commended the team's achievements, expressed his gratitude to the financial support provided by BMGF, PMI and other partners and emphasized the importance of enhancing working collaboration with NMCP and ZAMEP.
>> More photos from the event here.