MEETING: Shinda Malaria, partners draw second year project implementation plan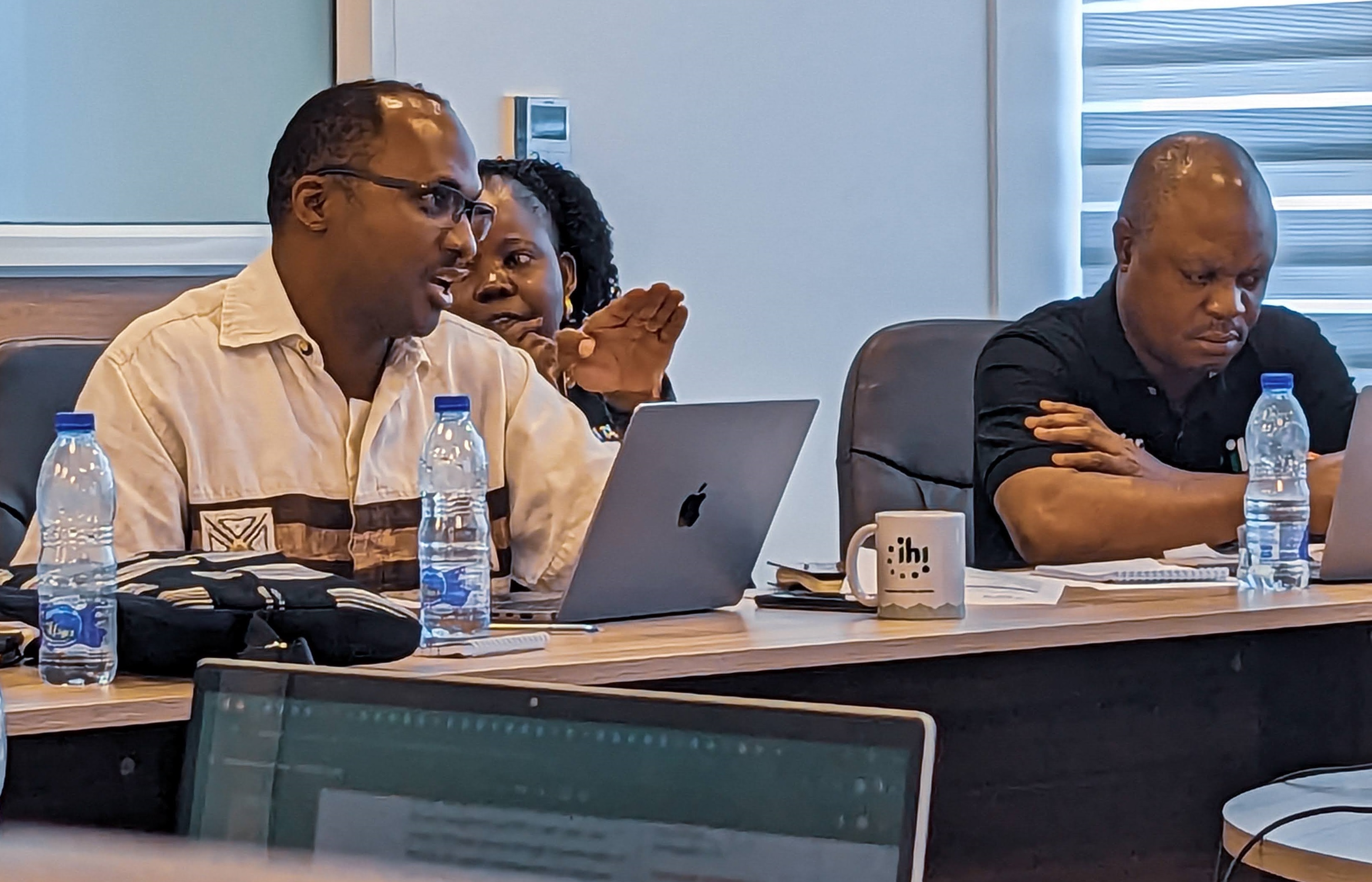 In a significant development, key representatives from the National Malaria Control Program (NMCP) and the President's Office Regional Administration and Local Government (PO-RALG) convened at the Shinda Malaria office in Dar es Salaam on August 12, 2023, to strategize and chart the course for the second year of the Shinda Malaria project implementation.
The event was formally inaugurated by Dr. Dunstan Bishanga, the Chief of Party for Shinda Malaria, who warmly welcomed the esteemed guests from the Ministries. Dr. Bishanga offered succinct insights into the Shinda Malaria project, setting the tone for the productive discussions that would follow.
Commencing the proceedings, Dr. Mwaka Kakolwa, Deputy Chief of Party for Shinda Malaria, delivered a comprehensive presentation on the malaria landscape in the Kagera and Katavi regions of Tanzania followed by back-to-back presentations from Shinda Malaria technical staff.
Dr. Lazaro Samuel, Acting Director of NMCP, addressed the assembly and lauded the commendable efforts exerted by the Shinda Malaria project during its inaugural year of operations within both target regions. Dr. Samuel further acclaimed the project's remarkable commitment at both the national and regional levels.
Additionally, Dr. Lazaro Samuel expressed a newfound understanding of the project's intricacies which was evident from the detailed presentations by the technical experts of Shinda Malaria. Dr. Samuel's confidence in elucidating the project's activities and achievements within the Kagera and Katavi regions was notably underscored.
"In just a single year, Shinda Malaria has accomplished feats that have exceeded our expectations at NMCP. The collaborative spirit demonstrated by the project has been instrumental in its rapid progress. As exemplified by today's strategic deliberations, your second-year work plan is now familiar terrain to me. Unless faced with exceedingly technical nuances, I am prepared to illuminate its details to any inquirer," affirmed Dr. Lazaro.
Meanwhile, Stella Kagenda, Malaria Coordinator from PORALG, praised Shinda Malaria for their ongoing partnerships with both local and national authorities. She also urged project leaders to ensure that the funds provided by development partners are effectively utilized to create significant outcomes.
The convergence marked a significant juncture in Shinda Malaria's journey, with its accomplishments prompting recognition and confidence among key stakeholders. The collaborative approach and the pivotal role of various partners were acknowledged as key factors propelling the project's remarkable achievements in its nascent stage.
About Shinda Malaria
The President's Malaria Initiative | Tanzania Malaria Surveillance Activity (PMI | TMSA) is a five-year program (August 2022 – August 2027) implemented by Ifakara Health Institute, which supports the Government of Tanzania (GOT) in reducing the malaria burden and in moving toward the long-term goal of malaria elimination. The Activity is made possible by the support of the American people through the US President's Malaria Initiative (PMI) and the United States Agency for International Development (USAID).