TB FIGHT: Ifakara donates state-of-the-art diagnostic machines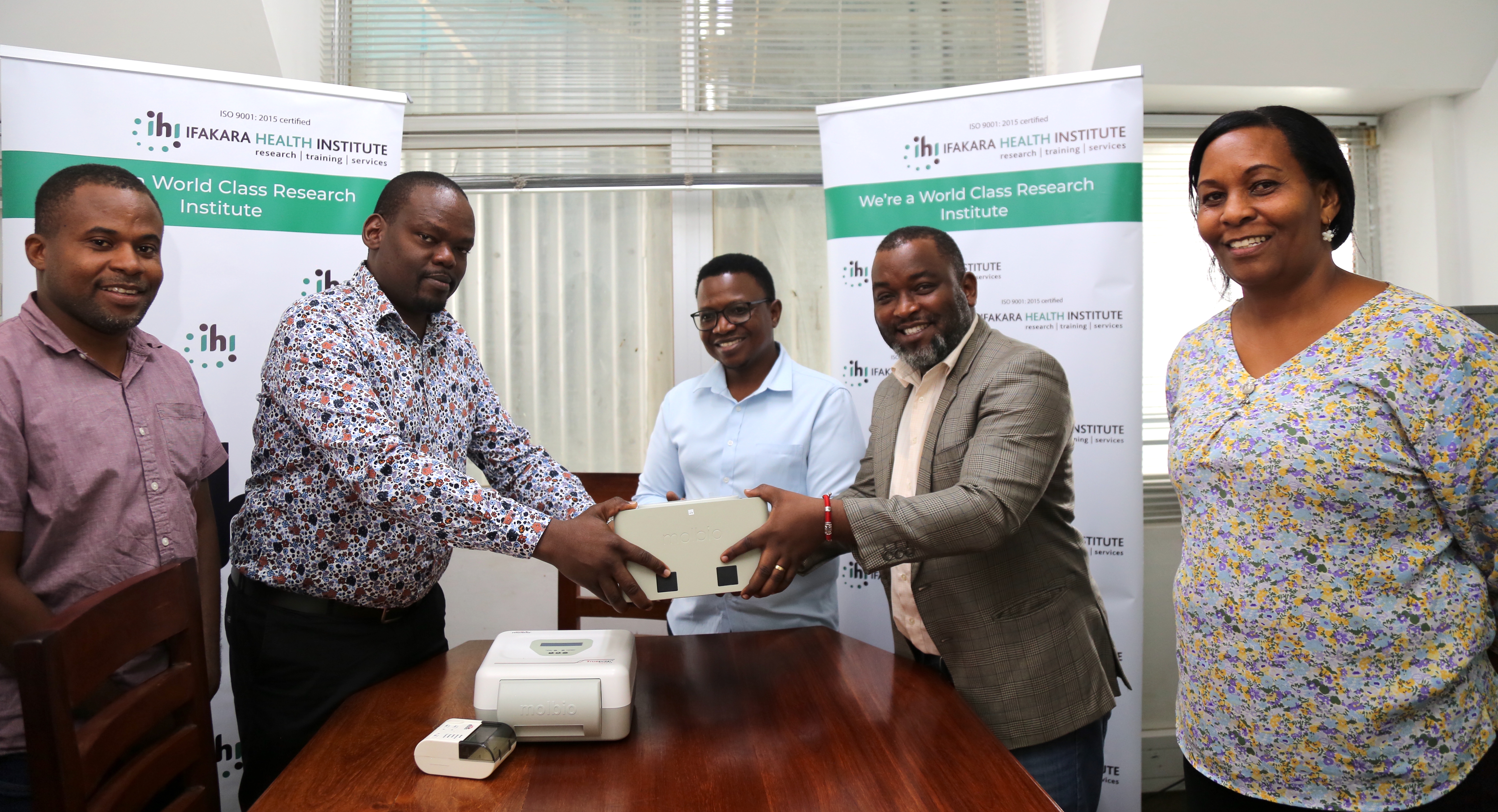 The Ifakara Health Institute has donated diagnostic machines to the National Tuberculosis and Leprosy Programme (NTLP) in Tanzania, marking a significant progress in the fight against tuberculosis in the country.
The "TrueLab/TrueNat" diagnostic machines, totaling 7, were originally provided by a donor, but the official ceremony to hand them over took place at the Muhimbili National Hospital in Dar es Salaam today on completion of the TB Clinical Trial project.
Ifakara obtained the machines under the TB - Close the Gap, increase Access, Provide Adequate Therapy (TB-CAPT) (CORE Trial) project led by Dr. Jerry Hella and funded by the European and Developing Countries Clinical Trials Partnership (EDCTP). In Dar es Salaam and the surrounding coastal areas, the project was carried out in 8 primary healthcare facilities.
The machines are well known for their dependability, speed, and accuracy in TB diagnosis, making it possible for medical professionals to quickly identify TB cases, which will allow for early intervention and better treatment results.
Dr. Hella used the opportunity to present the project's preliminary findings and suggested the next steps.
Peter Neema, who represented the NTLP, thanked Ifakara and stated, "We are grateful for these machines because they are important tools in detecting TB and are consistent with our strategic plan to increase access to high-quality diagnostic services, including the adoption of new technologies, enabling early detection and treatment of TB patients."
Dr. Hella also thanked the government for their support throughout the project and urged that there is a need to redistribute the machines to facilities that participated in the study - those that have the capacity to use them. This will ensure that the interventions continue in those communities.
Both officials representing their entities indicated that the handover recognized the collaborative efforts of all stakeholders involved. They also noted that Ifakara's donation alongside the initial support from the project sponsor, demonstrated the effectiveness of public-private partnerships in addressing critical health challenges.
There was a general agreement that the state-of-the-art machines promised to transform TB diagnosis, making it faster, more accessible, and more accurate. With the collective efforts of the government, healthcare providers, and supportive organizations, Tanzania is taking great strides towards the ambitious goal of eliminating TB by 2030.
>> For more photos from the tour, follow this link.