ENGAGEMENT: Data science team meets ZAMEP in Zanzibar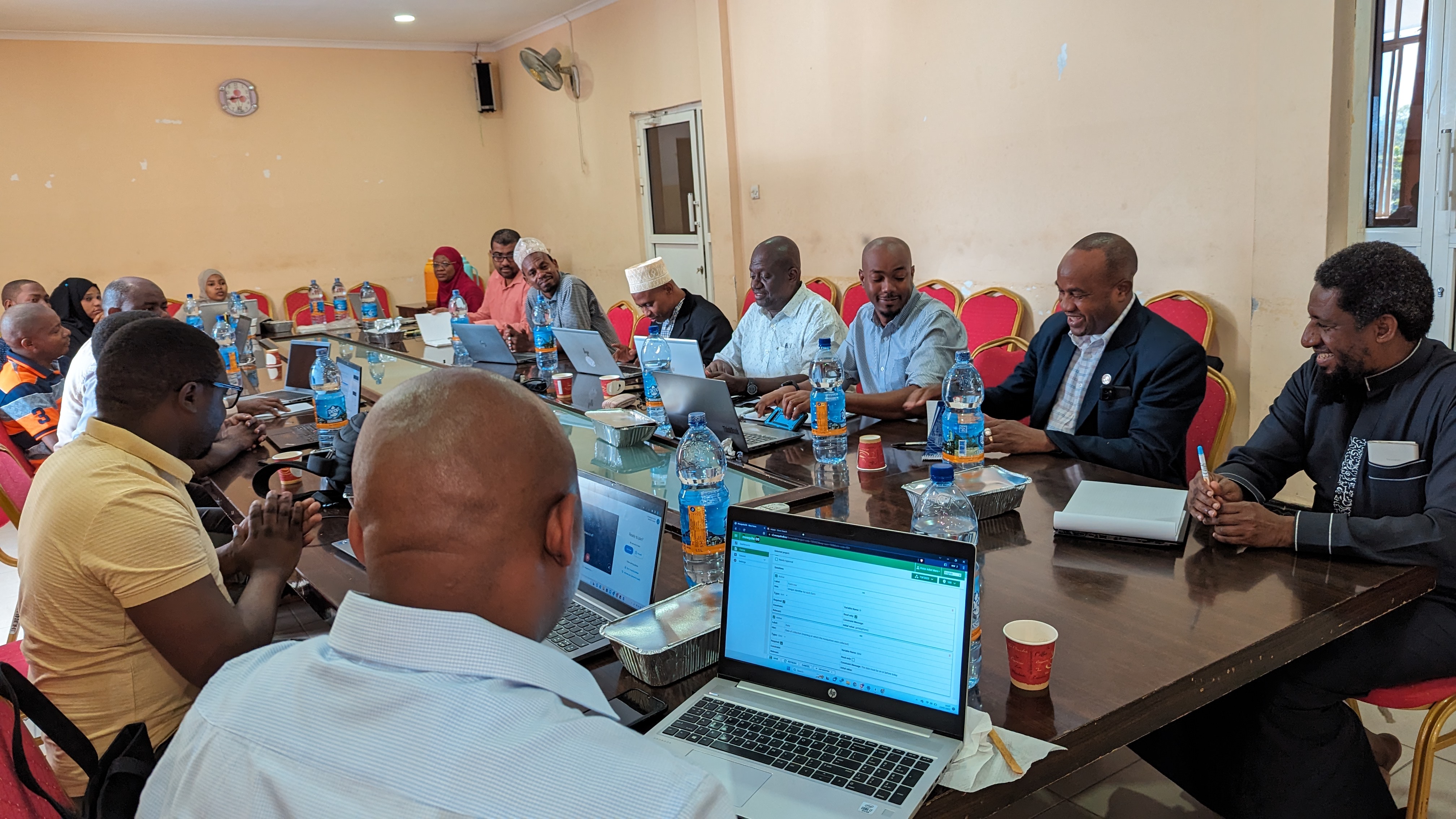 The Data Science & Mathematical Modelling Team at Ifakara Health Institute took part in a technical discussion with the Zanzibar Malaria Elimination Program (ZAMEP) on the possibilities of adapting a database for mosquitoes known as "the MosquitoDB system" in Zanzibar.
The team, which is led by Dr. Samson Kiware, was joined by Ifakara partner - the Pan-Africa Mosquito Control Association (PAMCA) at the discussion. Seasoned Ifakara researcher, Dr. Salim Abdulla, also attended.
Both sides discussed opportunities for adapting the system in Zanzibar as well as future collaborations in big data research.
About ZAMEP
Zanzibar Malaria Elimination Program (ZAMEP) is a government agency charged with overseeing all malaria control programs in Zanzibar. It falls under the Zanzibar Ministry of Health's Directorate of Preventive Services and Health Education. It's responsible for developing, implementing, monitoring and evaluating malaria control interventions in the Isles.
>> More: https://mohz.go.tz/eng/zamep/
About PAMCA
The Pan-Africa Mosquito Control Association is an international organization of research scientists dedicated to vector control and elimination of diseases like malaria. The organization also aims to spread information on the study of mosquitoes and connect Africans from across the continent.
>> More: https://www.pamca.org/en