TRAINING: Ifakara Management sharpens skills on standards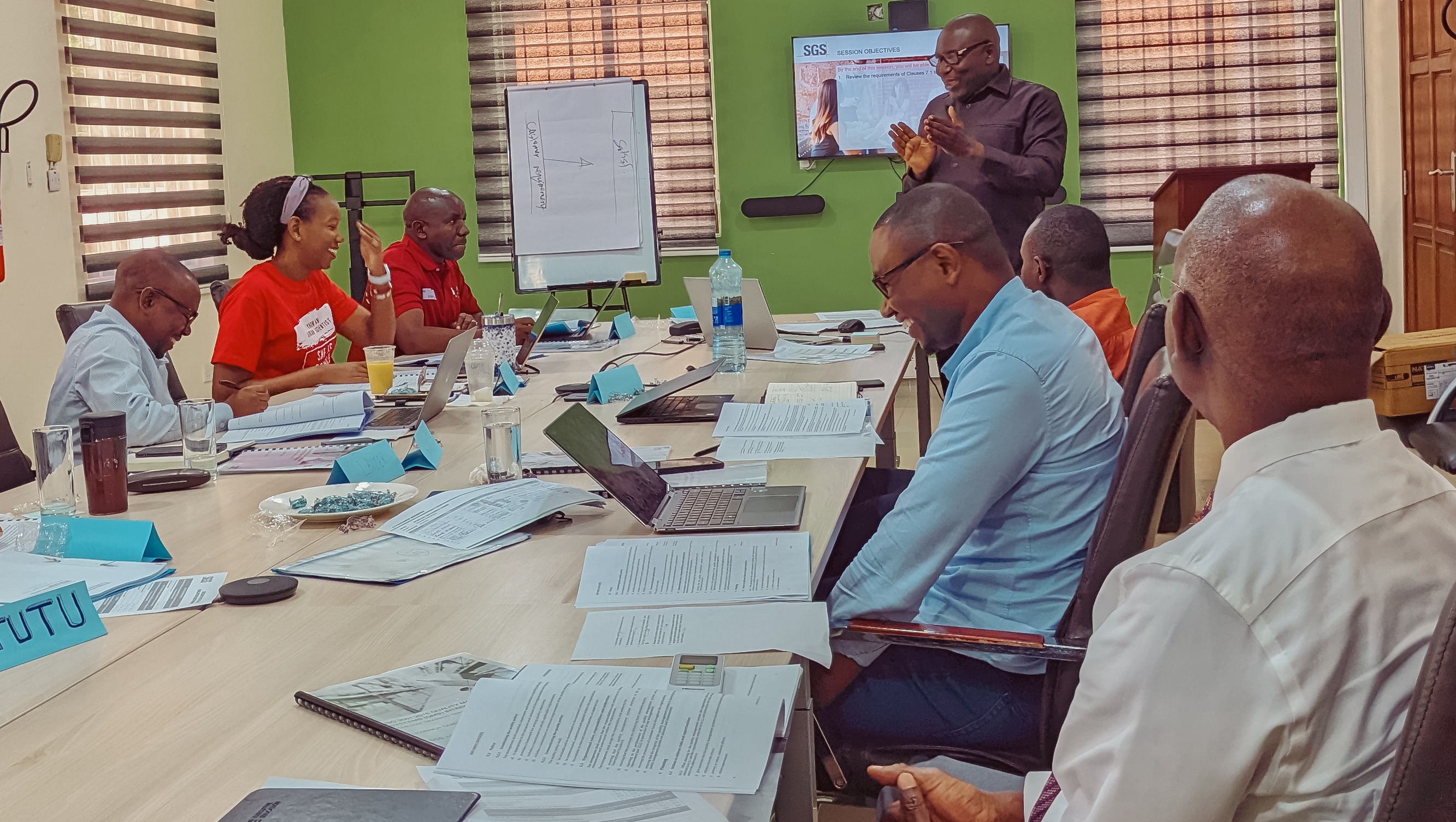 Ifakara Health Institute marked the beginning of a new fiscal year 2023-24 which officially begun on July 1, 2023 by organizing an International Organization for Standardization (ISO) awareness training session at Mikocheni in Dar es Salaam.
The session brought together the senior management team and managers from different units and covered several key areas essential for effective Quality Management System (QMS) implementation aimed at driving excellence within the institute.
The training, facilitated by Mr. Ramadhani Nyambukah from Société Générale de Surveillance (SGS), covered the seven principles of effective quality management, the process approach, and the Plan-Do-Check-Act (PDCA) cycle for continuous improvement, as well as ISO 9001:2025 and its ten corresponding quality management system standards.
The session provided participants with a thorough understanding of QMS fundamentals and their role in improving organizational performance. Mr. Kamilus Masonda, the Office Administrator in Dar es Salaam and a member of the Ifakara Internal Audit Team, expressed his satisfaction with the training, describing it as enlightening, engaging, and participatory.
With the knowledge gained from the training, the institute is committed to further enhancing its dedication to excellence in product development and service delivery. As Ifakara looks forward to an exciting year to meet the opportunities that lie ahead.
Since 2018, the Ifakara Health Institute management system has been certified as ISO 9001: 2015 compliant. A Swiss ISO Accreditation body, SGS SA, granted Ifakara the ISO 9001: 2015 certification for the provision of health and research services on May 28, 2018.
>> Learn more here.