REUNION: Ifakara Health Institute attends Swiss TPH Open House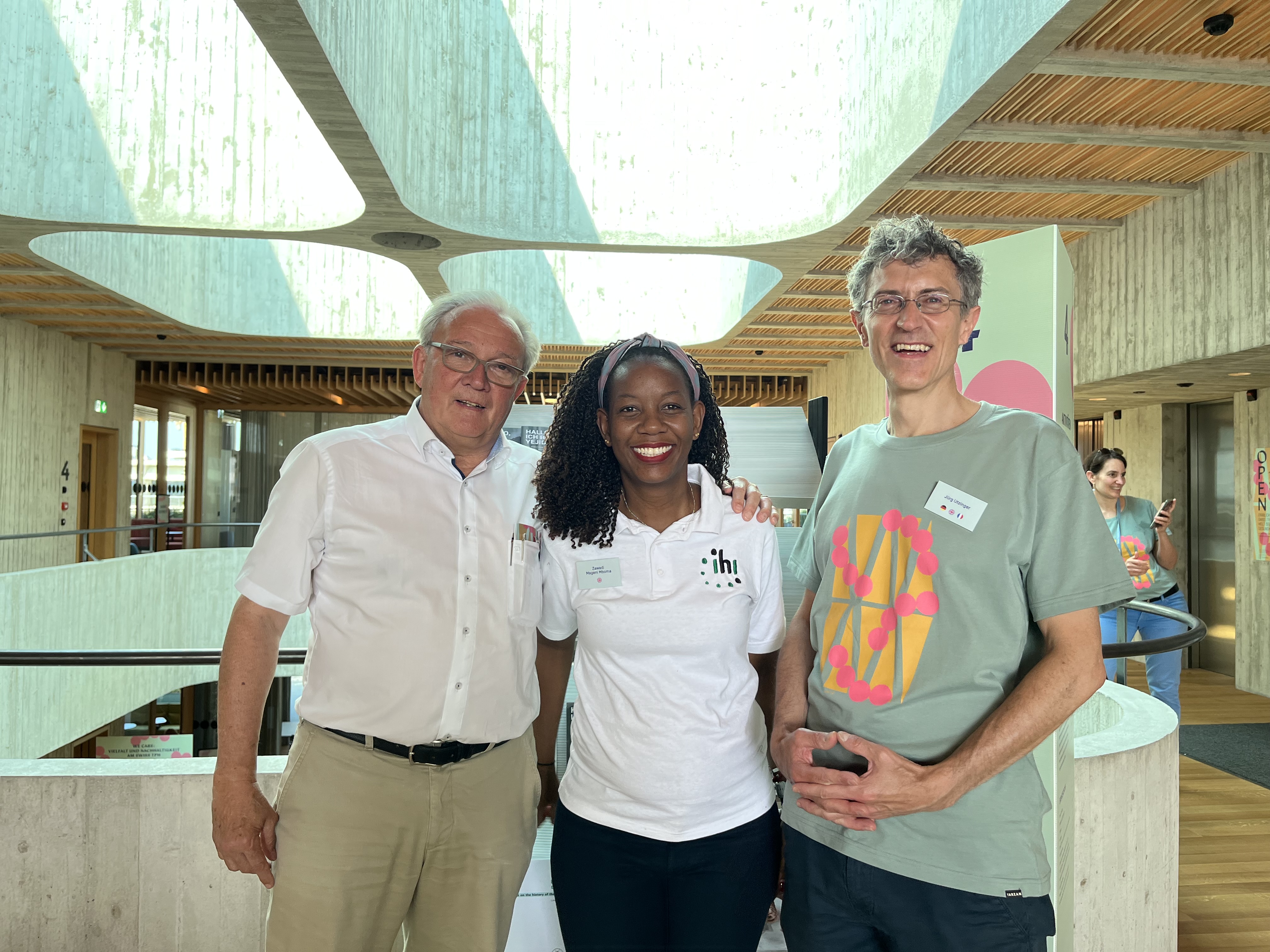 On June 17, Swiss TPH hosted its biggest Open House event ever, attracting over 6,000 people. Ifakara Health Institute, a close collaborator was also invited.
Historical roots between Ifakara and the Swiss TPH date back to 50 years when Prof Rudolf Geigy visited Tanzania looking for a field station. This led to the establishment of the Swiss Tropical Field Laboratory (STIFL) which is currently known as Ifakara Health Institute.
The event reconnected friends of the Institute who lived in Ifakara and know of it from the 1970s such as Dr. Andreas Wirz who served as a surgeon at the St. Francis Hospital in 1976 and Ms Gabriella Rogenmoser who lived in Ifakara between 1976-1978, and 1983 – 1986 based at Solidarmed Offices.
Also familiar to Ifakara Health Institute was Prof. Christoph Holtz who served as the Director from 1987 to 1988. Prof. Holts stopped by the Ifakara booth with his wife, Ms. Christine Hatz, whoe recalled being known as "mama mfuko" as she played a key role in the administration at the time.
"It was a joy for all to speak Kiswahili at such a largely German-speaking event,"shared Dr. Zawadi Mageni Mboma, Ifakara's Head of Grants and Contracts Office who was present at the event.
Dr. Zawadi was joined by colleagues from Ifakara currently pursuing their advanced studies at Swiss TPH. They served various booths and at some point, danced at the flashmob which featured Tanzania's Diamond Platnuz – "African Beauty" song.
"It was a day of great laughs, reminiscing what IHI during each one's stay while appreciating what it is now as they reviewed a short clip," shared Dr. Zawadi.
In addition to the reunion, the Ifakara Foundation also held strategic meetings with the current and former leadership of Swiss TPH and the Rudolf Geigy Foundation. Currently, the Ifakara Foundation is being incubated under the Rudolf Geigy Foundation as it charters the Swiss philanthropic landscape for resource mobilization.