HOLIDAY: Eid el-Hajj message to all our partners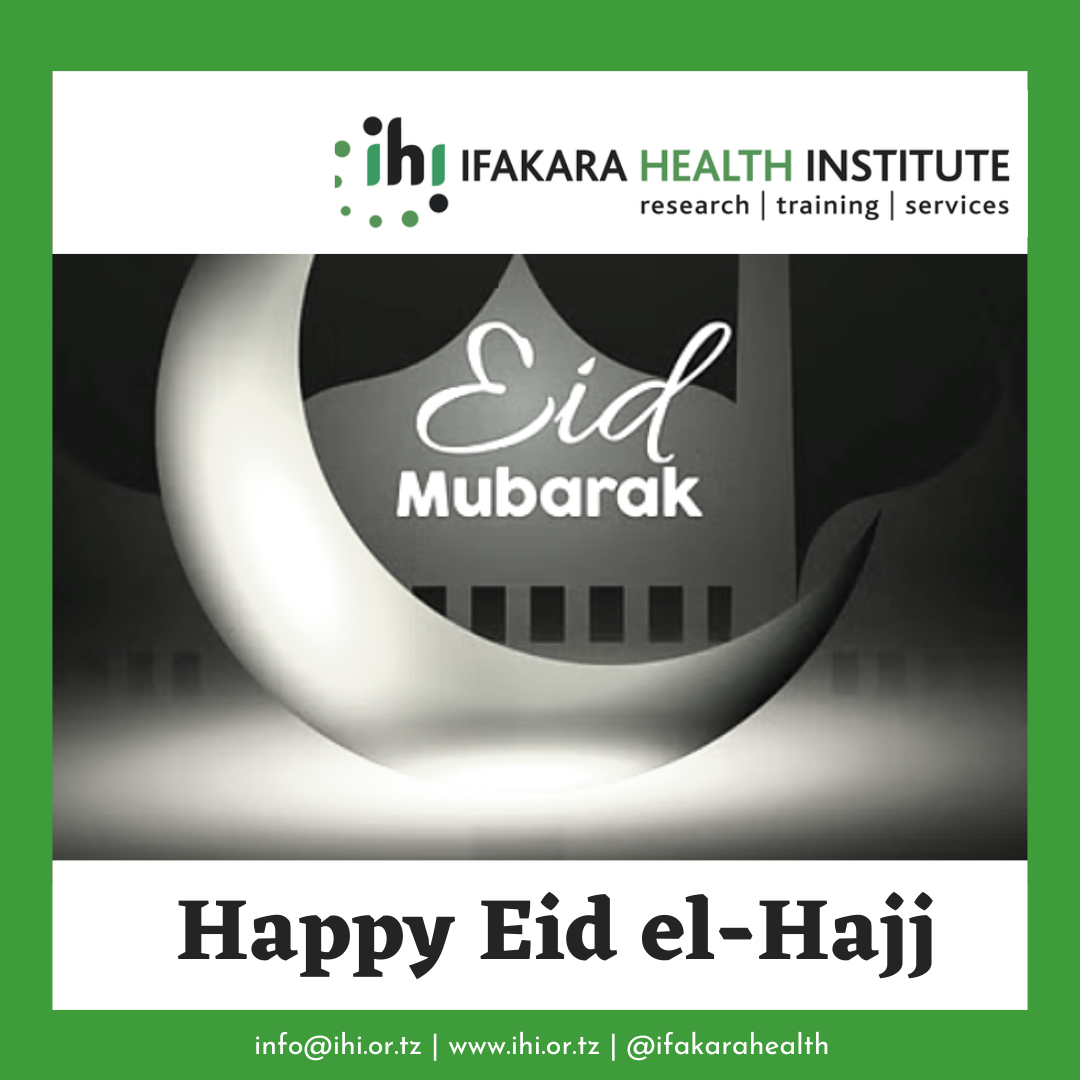 The Ifakara Health Institute management has issued a special Eid el-Hajj message to all partners and stakeholders in the public health sector and beyond. The half-page message, signed by the Institute's Chief Executive Director, Dr. Honorati Masanja, partly read: "[The Management is] wishing you and your families Eid Mubarak!"
In the message, the Management also informed that the Institute's offices will remain closed for the holiday from Wednesday, June 28 from 1pm until Thursday June 29.
About Eid el-Hajj
Eid el-Hajj – also known as Eid el-Adh-ha or the Feast of Sacrifice – is the second and the largest of the two main holidays celebrated in Islam. The other one is Eid el-Fitr – marked at the end of the fasting of the holy month of Ramadhan.
The Holiday commemorates the pilgrimage rituals observed in the holy city of Mecca, Saudi Arabia by adherents of the religion to fulfill the fifth pillar of Islam – which obliges them to visit the holy sites once in a lifetime.
The Holiday also honors the willingness of Prophet Abraham to sacrifice his son, Ismail, as an act of obedience to the Al Mighty God's command.