IMPACT: Ifakara mentors young medical professionals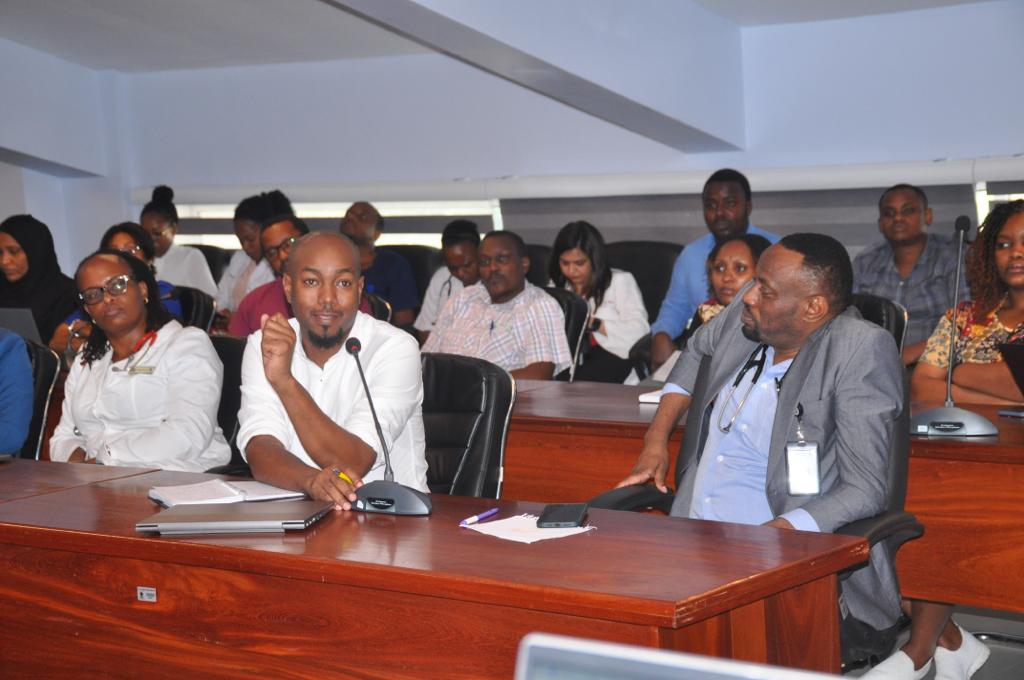 Ifakara Health Institute's Data Science and Mathematical Modeling team provided medical doctors at the Jakaya Kikwete Cardiac Institute (JKCI) with mentoring support as they presented their concept notes on various cardiovascular disorders on Thursday, June 15.
The mentoring program was the first step in a promising collaboration between the two institutes, whose objective is to improve the research skills of medical students and young professionals. The function was held in Dar es Salaam at the JCKI headquarters.
In a Tweet on the mentorship, Ifakara scientist Dr. Samson Kiware wrote, "Excited to lead @ifakarahealth & @pamcafrica's Data Science and Mathematical Modelling Team as we mentored #medicaldoctors from @TaasisiMoyoJKCI during their MSc concept notes presentations. Beginning a promising partnership to elevate #researchskills in early-career doctors."
Back in October 2022, Ifakara and JKCI signed a Memorandum of Understanding which aimed to build capacity in scientific areas like research and grants.
In order to increase capacity in scientific fields including grants and research, Ifakara and JKCI signed a Memorandum of Understanding back in October 2022. As of today, three initiatives have already been achieved by both parties.
Both Institutes organized the first cardiac conference in Tanzania called STEMI Conference in February this year; they also created a Sub Medical Doctor research group enriching medical doctors with research writing skills (the group that presented on Wednesday); and there are ongoing efforts on MRC grant applications (involving senior specialist).