ENGAGEMENT: Shinda Malaria conducts data review meeting in Kagera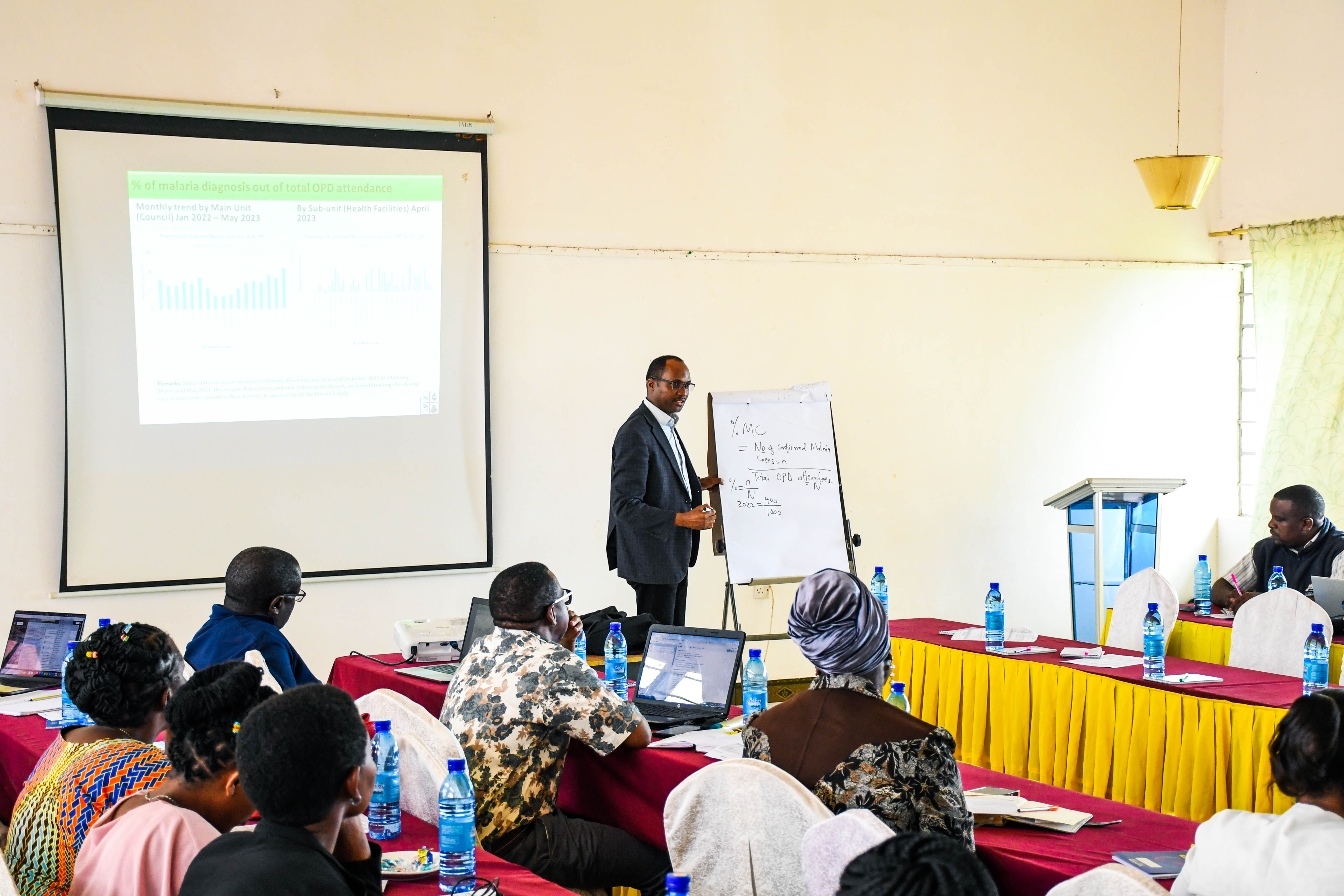 Today, the Shinda Malaria project commenced a two-day Data Review meeting in Kagera region where they will assess and evaluate the trends and performance of various malaria indicators, including morbidity, mortality, and the availability of commodities.
The meeting which is scheduled for June 13-14, was officiated by Regina Joseph Richard, Health Policy Analyst from the President's Office, Regional Administration and Local Government Tanzania (PO-RALG). Also, in attendance were representatives from the Ministry of Health, Regional Council Health Management Team (R/CHMTs) and Shinda Malaria staff led by the project's Chief of Party Dr. Dunstan Bishanga.
During the meeting, Dr. Julian Mugengi, the Regional Malaria Focal Person for Kagera region, along with representatives from the eight councils in the area, presented the current malaria situation in their respective councils. The presentation served as the basis for discussions and raised important points for further deliberation and an action plan to improve malaria services in the Kagera region.