PARTNERSHIP: Ifakara, Arusha college sign agreement to curb newborn deaths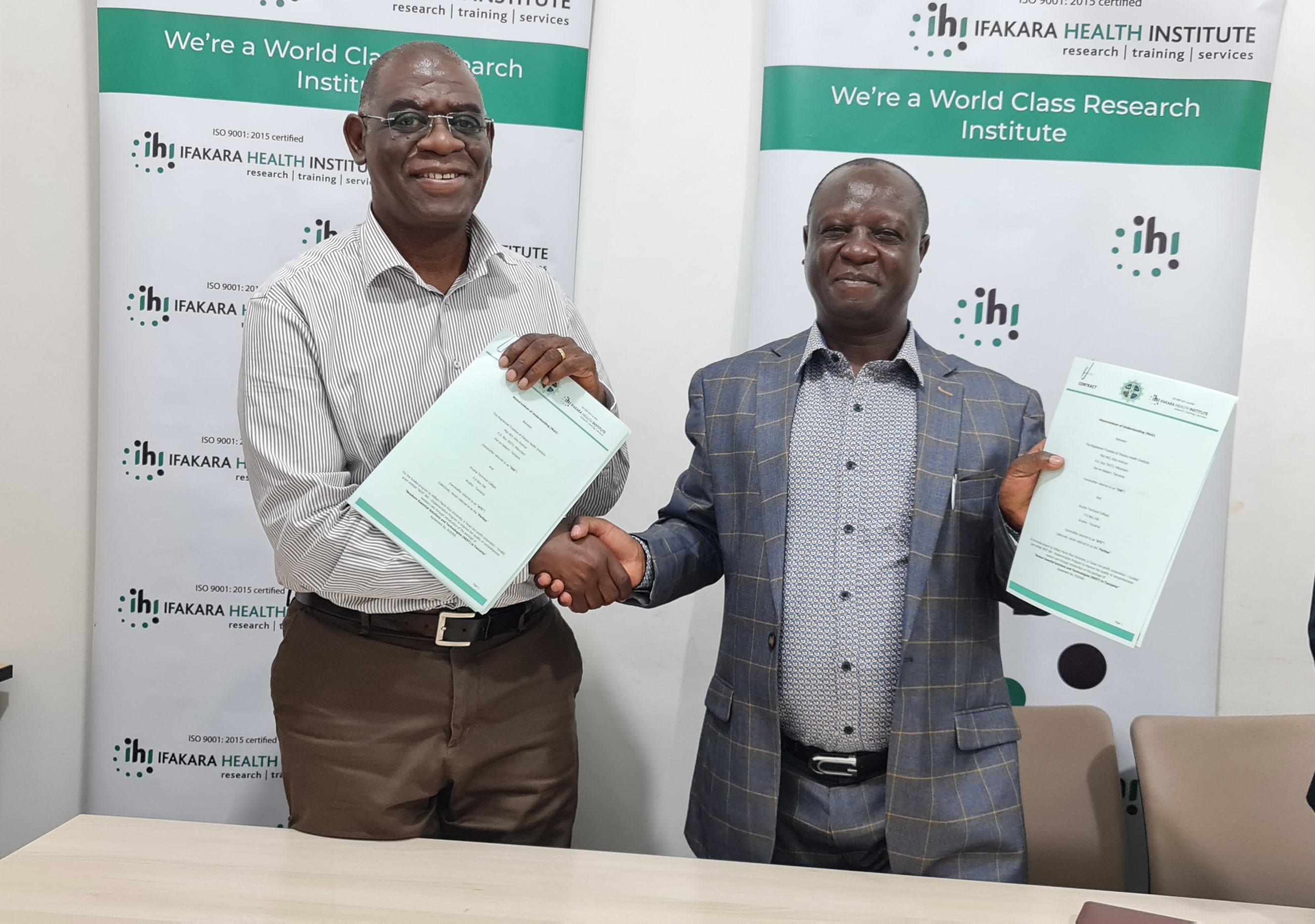 Ifakara Health Institute and Arusha Technical College (ATC) signed a Memorandum of Understanding (MoU) today in Dar es Salaam for a partnership to implement a scientific program at the college to reduce newborn deaths in Tanzania.
The scientific program – which is related to the Newborn Essential Solutions and Technologies (NEST360) program - is aimed to achieve two things: introduce newborn care products designed to treat and prevent newborn deaths in Africa and train biomedical students to provide comprehensive newborn care using newborn care technologies.
The MoU was signed by Ifakara's Chief Executive Director, Dr. Honorati Masanja, and his counterpart, Dr. Florence Mamboya, the ATC Deputy Rector - Administration, Finance and Planning on behalf of their institutions.
Representatives who witnessed the signing occasion are: Ifakara's Head of Grants and Contracts Office Dr. Zawadi Mageni Mboma; NEST program official Donat Shamba; NEST360 Project Administrator Pamela Sao; and ATC officials Ally Ngulugulu and Bernard Peter.
The MoU signed today will enable the two institutions to partner and collaborate in training, research and innovation for the purpose of achieving a mission of training the best biomedical engineers in the region and Africa at large.
"The MoU inked today formally establishes our ongoing partnership with Ifakara Health Institute, from which we have previously benefited by receiving equipment that has enabled us to train our students in biomedical engineering," said Dr. Mamboya after signing the agreement.
Last year in October, more than ten ATC staff received training on infant life-saving equipment, courtesy of the Ifakara through the NEST program. Additionally, NEST also donated medical equipment to the ATC skills lab.
In his comments during the signing ceremony, Donat Shamba underlined the importance of maintaining a good partnership which mostly benefits the students. "Training biomedical engineering students is crucial, especially from the pre-service level, which allows students to gain knowledge while still at school. This guarantees that they are familiar with their responsibilities when they graduate and start working in hospitals."
For his part, Dr. Masanja said, the partnership agreement "is a first step" for both sides in combining their efforts and putting initiatives in place that will help young African students.