TRAINING: Ifakara Innovation Hub capacitates startups with quality management system procedures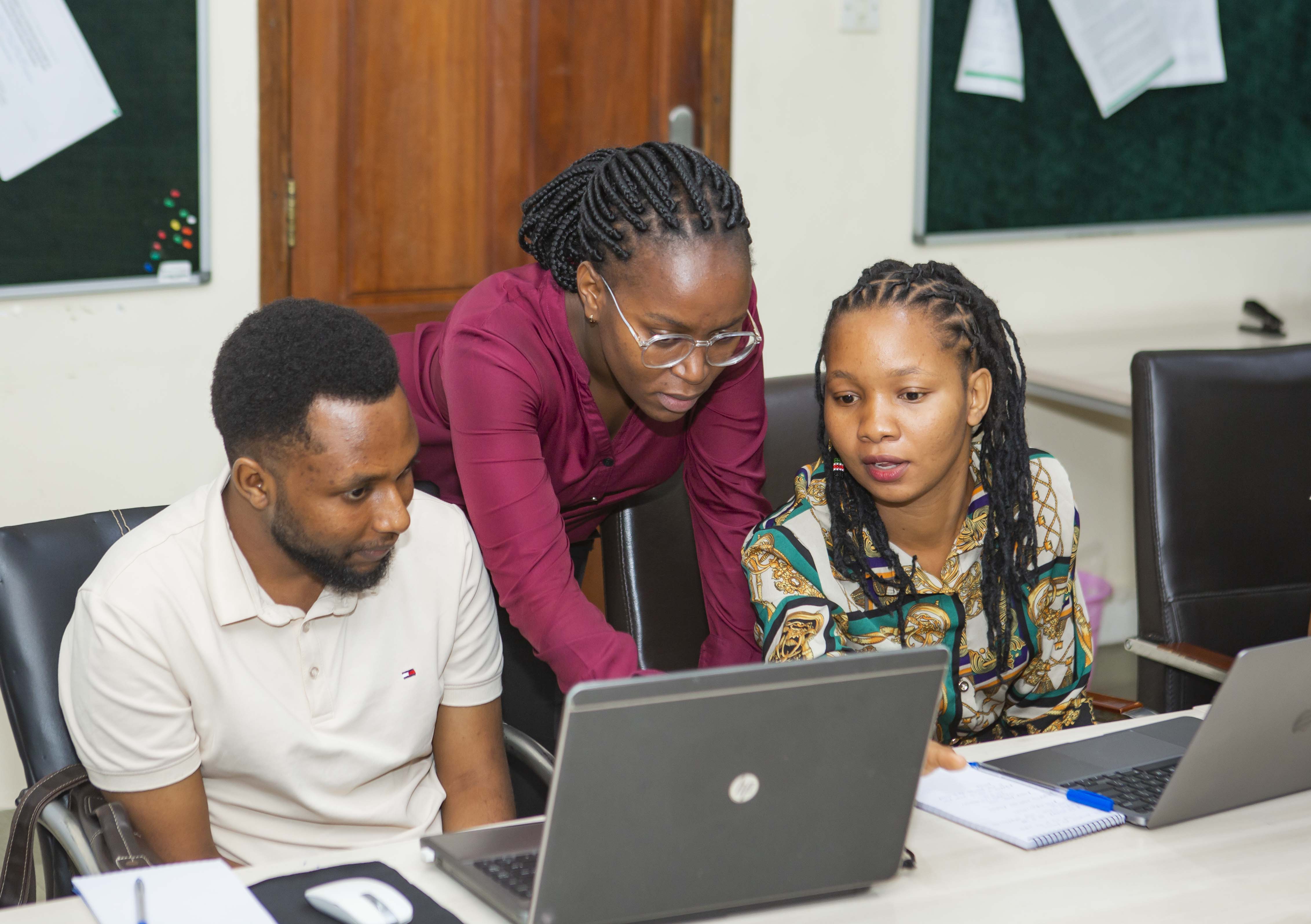 From May 9-15, the Ifakara Innovation Hub through its portfolio of Product Development Partnership (IIH - PDP) hosted a Quality Management Systems workshop designed for medical device startups and aimed to capacitate innovators with quality management tools and documentation processes for their medical device development.
The workshop, which was held at Ifakara Health Institute offices in Dar es Salaam, was facilitated by Villgro Africa - an incubator and impact investor supporting emerging healthcare businesses in Africa. The facilitators inluded Wambui Gachiengo, Chief Technology Officer, and Winnie Wangari, Technical Analyst.
According to Ms. Winnie, among the major benefits of attending the workshop was that the participants would be able to "set up a quality management system for their product development and organization." Additionally, Ms. Winnie said that "startups would also be able to set up medical device processes and technical documentation and create a culture of illustrating evidence of their medical device development journey."
The workshop focused on understanding ISO 13485:2016 on quality management systems and ISO 14971:2019 on risk management systems, its requirements and processes for the development of medical devices.
A total of 13 trainees from five startups located in Mbeya, Dar and Ifakara namely LabX Technologies, Plus Life CPAP, Ifakara Health Tool Manufacturing, LIRA and MBC Landbrug, participated in the workshop and were given hands-on demonstrations on how startups can develop quality manuals, documentation tools and set up quality and risk management systems.
The participants from each of the five startups included Amina Nyuri and Johnson Johaness from Ifakara Health Tools Manufacturing; Sandra Sommi and Emmanuel from Plus Life CPAP; Abbas Hassan from LabX Technologies; Justine Bahati from MBC Landbrug; and Rehema Saadani and Herman from LIRA.
The week-long workshop is part of the support program for the five startups in the PDP portfolio. Prior, a similar workshop was also done for the IIH - PDP and maker spaces namely Bongotech and Robotech that were to capacitate the maker spaces and hub on the quality of service and support provided to startups. IIH - PDP partnered with Bongotech and Robotech to support the startups through product development.
At the end of the workshop, the participants shared their feedback pertaining to the training they acquired. One participant acknowledged how the knowledge obtained from the training would help them with the certification in the regulatory frameworks as well as understanding the ISO standards.
Meanwhile, another participant expressed their appreciation wishing they would have learnt about the Quality Management Systems earlier during the prototyping phases of innovation. "Fulfilling the compliance dossier, the training has helped to understand the importance of documentation," shared another participant.