CALL: Ifakara, ALMA launch malaria essay competition for African youth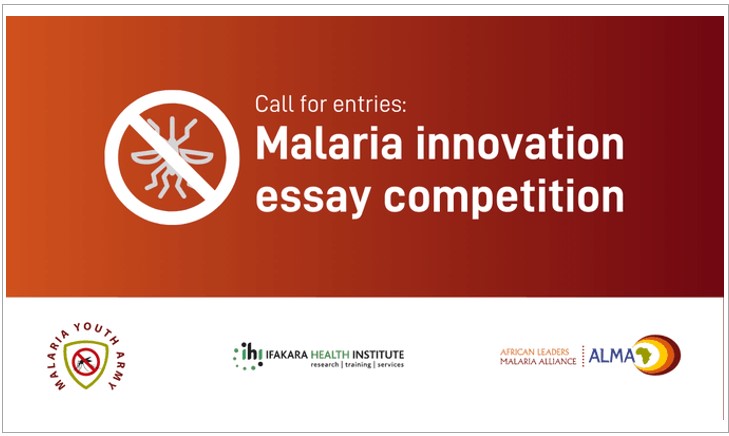 Ifakara Health Institute has joined hands with the African Leaders Malaria Alliance (ALMA) to run the Malaria Innovation Essay Competition which aims to foster awareness and promote a better understanding of malaria innovations.
The competition aims to inspire young people in Africa to think outside the box and come up with fresh, innovative ideas to overcome malaria which is one of Africa's most pressing public health issues.
By providing a platform for young people to showcase their innovative ideas, the competition seeks to inspire a new generation of leaders committed to eradicating malaria in Africa, ultimately making progress towards a malaria-free continent.
Eligible applicants who are young African champions aged 18-35 from diverse backgrounds and are passionate about malaria control and elimination are encouraged to apply by submitting their essays before May 25, 2023. No academic or health-related profession is required for one to take part in the competition.
The top three winners of the competition will be announced on International Youth Day, August 12, 2023, and will be awarded cash prizes of $2,500, $1,500, and $1,000 for first, second and third place respectively while all finalists will receive certificates of participation and their essays will be published.
Complete details about the competition format and stages, eligibility, judging criteria, key dates and timelines are available on the alma2030.org website.