#ISBR2023: Ifakara scientist at global biosafety research symposium in US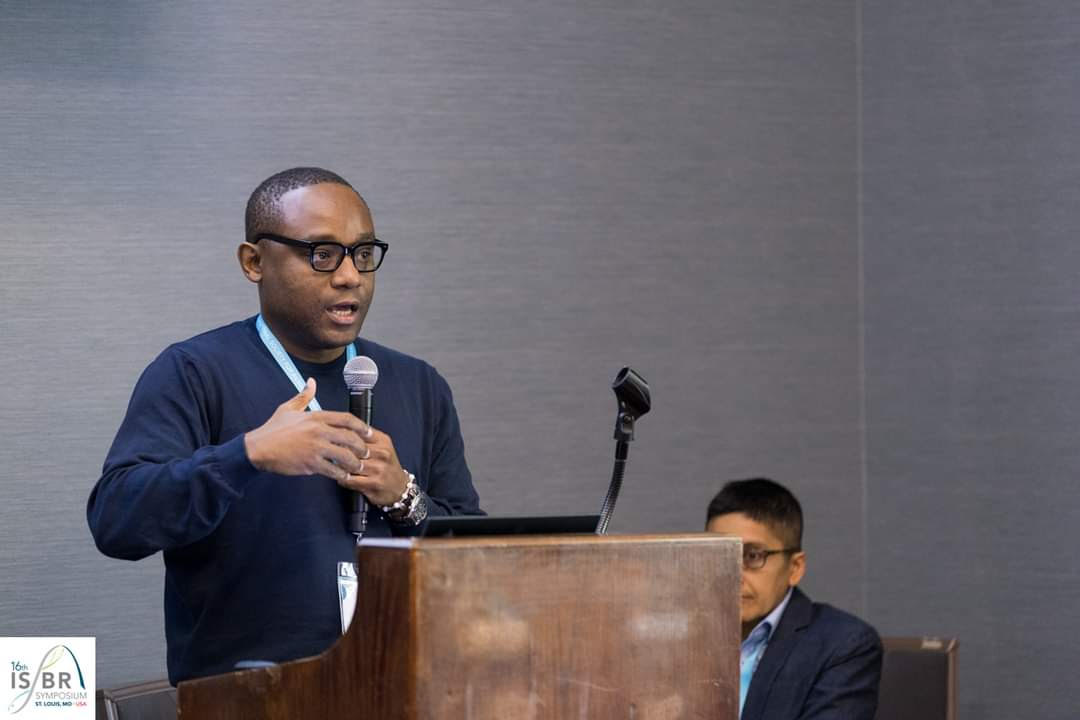 On Monday 1 May, Ifakara Health Institute scientist, Dr. Brian Tarimo, gave a presentation on gene drives in an African context at the 16th Symposium of the International Society for Biosafety Research (ISBR) held in St. Louis (Missouri), in the United States.
The event was hosted by the ISBR, an organization that promotes scientifically sound research that supports biosafety assessment by improving communication among scientists who study plants, animals, and microbes using modern biotechnology.
Dr. Tarimo attended the symposium which was held from April 30 to May 4, 2023, and brought together experts and world leaders in cutting-edge biosafety research, technology development, risk analysis, regulation, policy and communication to share knowledge, discuss challenges and explore opportunities.
At the symposium, Dr. Tarimo presented during the "New Developments in Policy and Governance of Gene Drives: Implications for Research and Applications for Environmental Sustainability and Human Health" session.
During his presentation which was titled "Working with Gene Drives in an African Context: Regulatory Gaps and Challenges", Dr. Tarimo explained to the audience how regulatory approval can benefit millions in Africa to combat vector-borne diseases.
Organized by the Outreach Network for Gene Drive Research, UK, the session aimed to provide participants with an overview of what new developments in genetic technology mean for gene drive research, and how they can inform risk analysis and management.
Ifakara work on gene drives
In recent years, Ifakara Health Institute has been working to create an ecosystem for testing genetically modified mosquitoes in East Africa. This includes establishing partnerships as well as infrastructure and capacity to guide work on gene drives and other related technologies.
The Institute works with partners, such as the Bill & Melinda Gates Foundation, in building capacity and engaging key stakeholders to position itself as a technology development leader in the region. Ifakara values research work on gene drives and believes this technology can have a significant contribution towards malaria elimination efforts.
Around the world, the contribution of biotechnology to society has never been more important with experts exploring new technologies and innovations for a sustainable future.