TRAINING: Ifakara scientist at UNICEF human-centered design workshop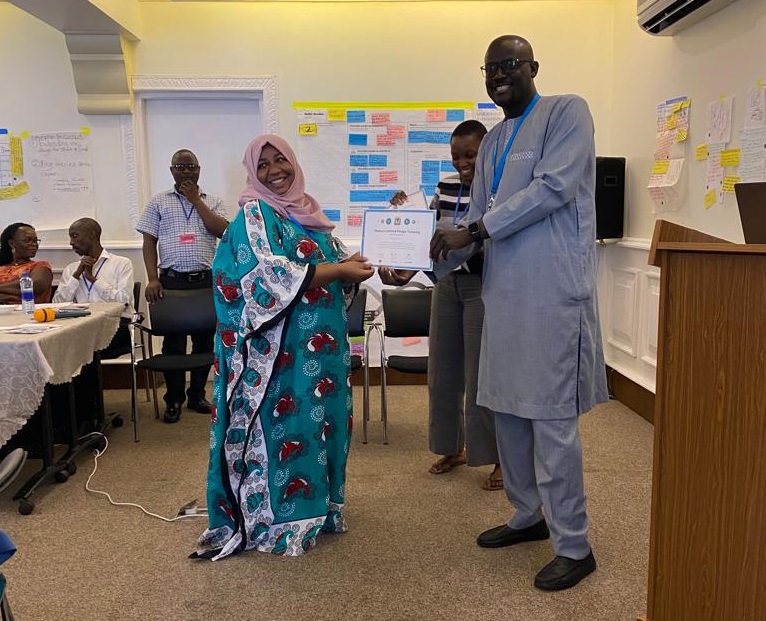 Ifakara Health Institute's social scientist, Farida Hassan, attended a training in human-centered design for implementation research organized by the Ministry of Health with support from UNICEF Tanzania.
With the theme, "Human Centered Design Workshop for Social and Behaviour Change Capacity Building", the workshop aimed to build an understanding of how innovative approaches including human centered design and behavioral insights can improve health services in Tanzania. The workshop was held in Dar es Salaam from March 27-31, 2023.
"As a participatory workshop, we were able to engage in an open discussion on the vaccine intake rate in the country before and after the COVID-19 pandemic. I and other attendees including researchers, doctors, clinicians, nurses, health workers/experts and media personnel also had the opportunity to visit field sites and explored solutions to improve the vaccine intake in the country by looking at human-centered designs approaches," said Farida.
Invited participants included a Country Representative from the World Health Organization (WHO), the Chief of Party of John Snow Research and Training Institute (JSI), the Country Director of Clinton Health Access Initiative (CHAI), the Country Director Program for PATH, the Country Director of AMREF TANZANIA, the Country Director of Jhpiego, the President of PAT, the President of MEWATA and representatives from the University of Dar es Salaam (UDSM).
Ahead of the five-day workshop, the UNICEF Deputy Representative – Programmes, Ousmane Niang said, "UNICEF commends the ongoing effort by the Government of Tanzania in ensuring improved health services in the country. Among other collaborative efforts, UNICEF has been working with the government in ensuring primary healthcare facilities have increased readiness and resilience to provide equitable and accessible promotive, preventive, and curative reproductive, maternal, neonatal, child and adolescent health services."
UNICEF works with the Tanzanian government in ensuring quality service delivery at all levels. To sustain the gain, UNICEF is planning to complement the government`s efforts in strengthening the approach to reach the zero-dose in vaccination of children and missed communities together with other primary healthcare services at the community level.