IHI readies for nationwide post measles-rubella vaccination evaluation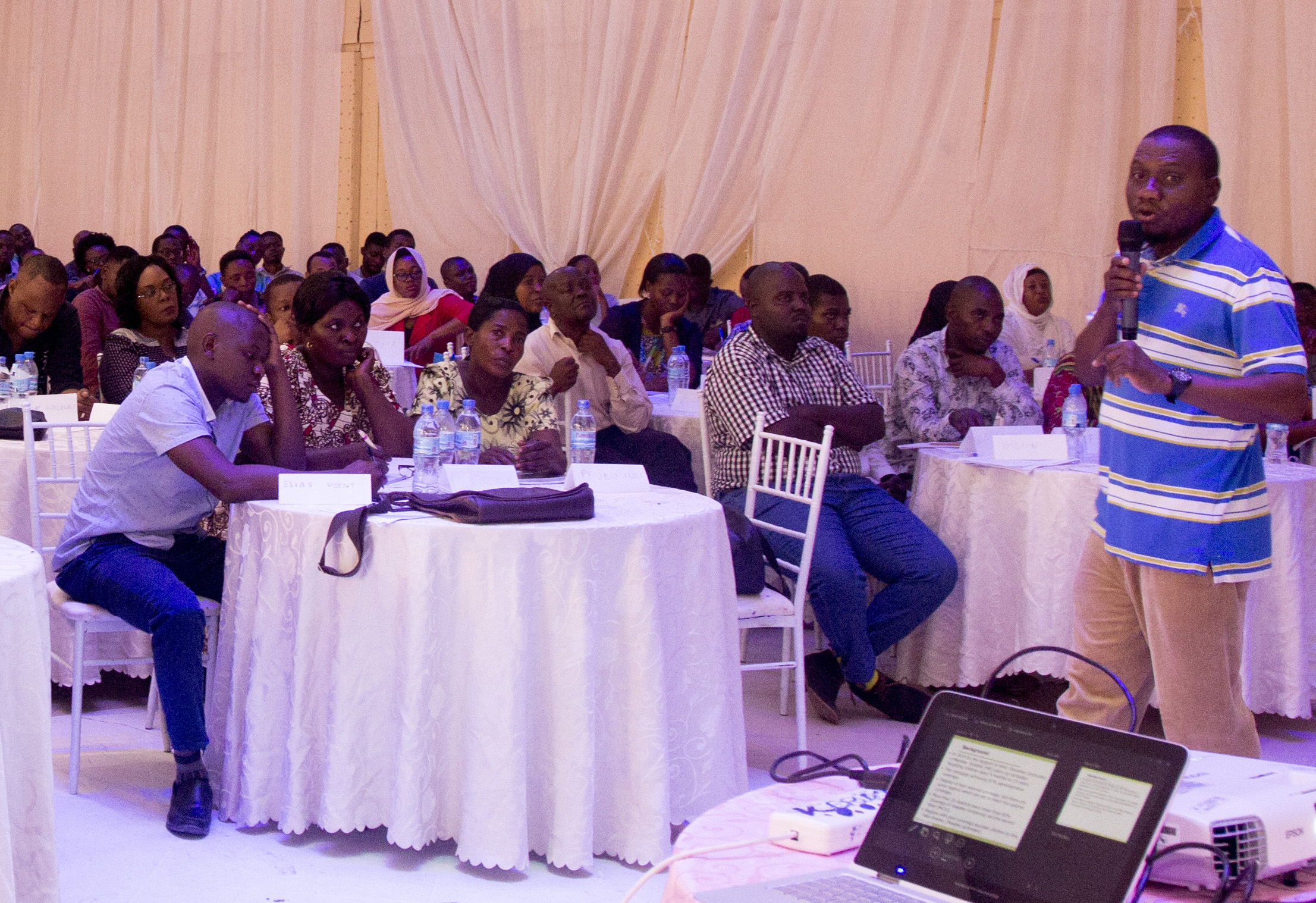 Ifakara Health Institute (IHI) trains 165 field data collectors recruited for the post measles-rubella (MR) campaign evaluation survey to be conducted during the first two weeks of November 2019. The data collectors undergo three-day training (October 28-30 2019) in Dar es Salaam to get introduced to the tools as well as sharpen their research skills ready for the survey.
Survey Principal Investigator, Dr. Abdallah Mkopi, says the evaluation will focus on a follow up nationwide MR vaccination campaign conducted in September/October this year, which targeted 7,076,108 children aged between 9 to 59 months. The evaluation survey aims to determine the vaccination campaign coverage.
In 2014, Tanzania conducted an MR catch up campaign which was supported by the Word Health Organization (WHO). The campaign achieved 97% administrative coverage. Despite high coverage, some districts didn't reach the optimal coverage with some found to have less than 80% coverage - exposing children to the fatal disease.
The WHO has commissioned IHI to take the lead in the survey. IHI scientists conducting the training include Dr. Mkopi himself, Dr. Robert Tillya, Dr. Sally Mtenga, Josephine Shabani and Grace Mhalu. Data experts in the training are: Charles Festo, Selemani Mbaga and Neema Gamasa.
Measles, also known as rubella, is a viral infection that causes a red rash on the body. Aside from the rash, people with measles usually have a fever and swollen lymph nodes. The infection can spread from person to person through contact with droplets from an infected person's sneeze or cough. #IHI@MRsurvey