ASSESSMENT: Completed China-TZ malaria project in Rufiji evaluated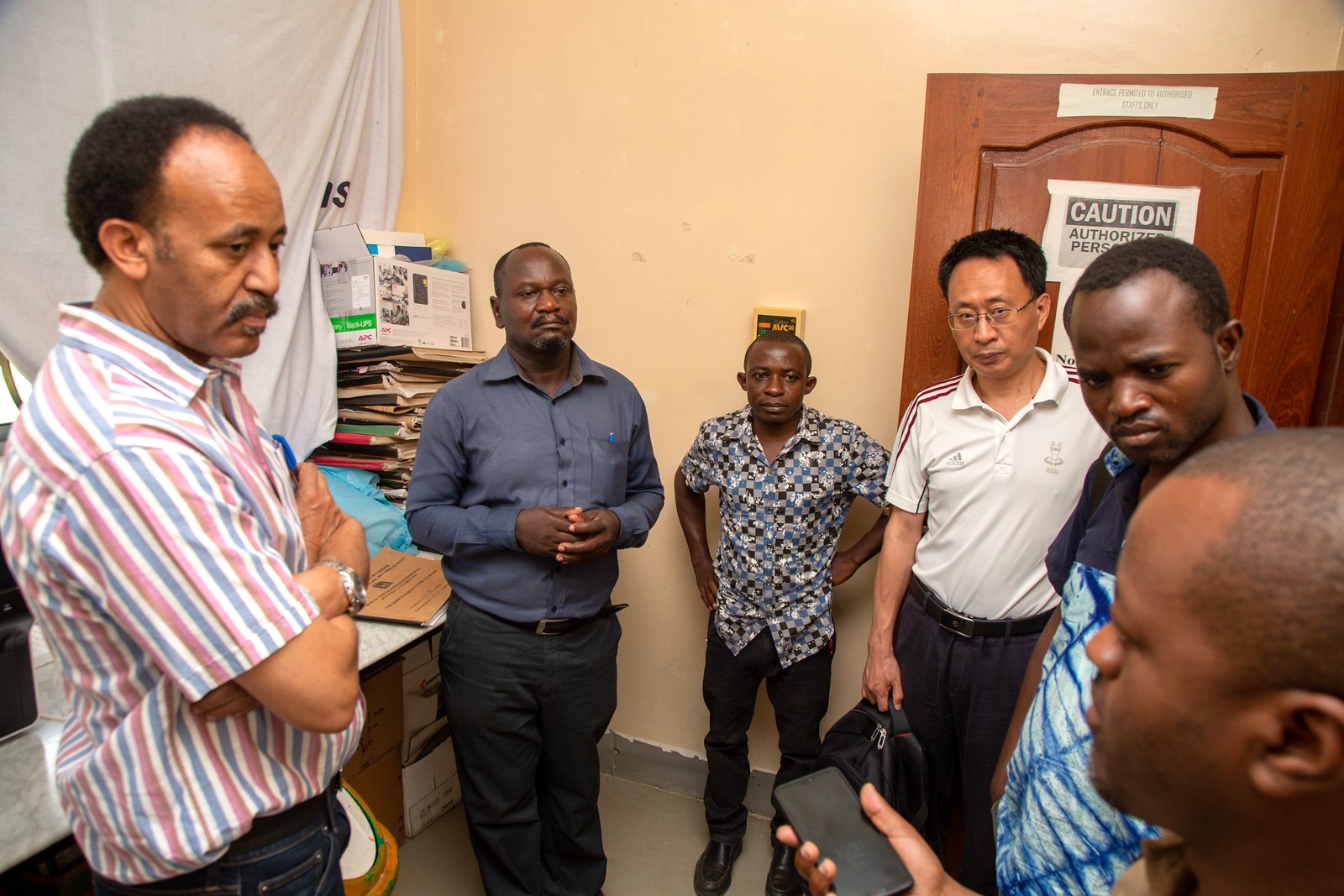 On Tuesday, March 14, Ifakara and partners from China, Tanzania and the UK convened in Rufiji to conduct an external evaluation of a closed China-Tanzania project on malaria control in southern Tanzania. The team was hosted by District Medical Officers (DMOs) and Malaria focal persons from Kibiti and Rufiji.
The China-Tanzania project was a collaborative program and part of the China-UK-Tanzania initiative that was jointly implemented by the National Institute for Parasitic Diseases (NIPD), Ifakara Health Institute and other partners. The project was implemented in three districts – Kibiti, Rufiji and Kilwa, from 2015 until 2021.
During the evaluation, Ifaraka and partners assessed through the use of questionnaires the impact of the project on communities including how the community benefited. The team was then introduced to the beneficiary group of the project which included health workers, local leaders and the community by the DMOs.
Representatives from both the China and Tanzania government were also in attendance and were informed of the prospects for improving malaria control in southern Tanzania, particularly in Kibiti and Rufiji and other regions should the government see the need to expand or adopt the project nationwide.
The external evaluation team was led by Dr. Tambo Ernest, an Independent Consultant from the University of the Witwatersrand; Dr. Kitau Jovin, a Technical Officer Malaria at the World Health Organization (WHO), in Tanzania; and Dr Maru Aregawi, a Scientist at WHO Tanzania.
Also, in attendance was the Chinese team working on the project and members from Ifakara, Harvard School of Public Health (HSPH), and WHO Tanzania.
About the China-Tanzania project on malaria control in southern Tanzania
The China-Tanzania project was a collaborative program - part of the China-UK -Tanzania initiative (GHSP-CS-OP4-D02) - that was jointly implemented from April 2015 to June 2018 for phase I and Phase II between July 2019 to June 2021 by the NIPD, IHI and other partners.
The program's target was to reduce malaria by 30% by strengthening malaria control capacity at the local level and implementing the Chinese experience in malaria control and elimination in combination with the World Health Organization Test, Treat and Track (T3) strategy.
>> Link to more photos from the event: https://ifakarahealthinstitute.smugmug.com/Evaluation-China-Tanzania-Project-on-Malaria-Control/