#IWD2023: Ifakara ladies celebrate with underprivileged groups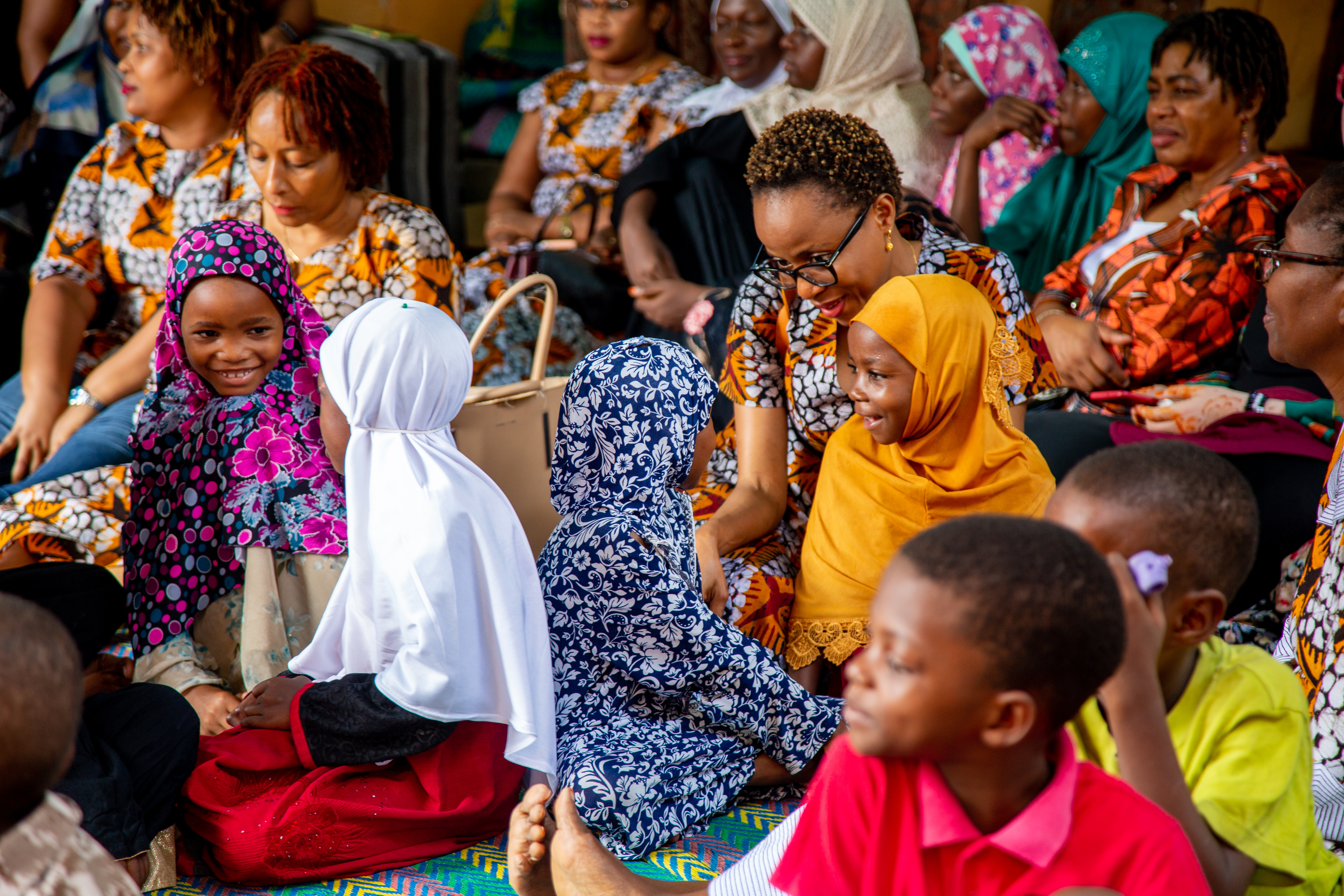 To mark International Women's Day celebrations, a group of Dar es Salaam Office ladies organized a visit to Hisani Orphanage Center (HOTC) – a certified home for orphaned children which is located in Mwasonga area in Kibada, Kigamboni District.
The visit was part of the strategic engagements with communities, particularly those who are underprivileged that a group of Ifakara ladies had organized to offer support and bring attention to issues faced by vulnerable groups, particularly women and children.
Ifakara women spent half a day at Hisani orphanage engaging with the children, caretakers and volunteers at the center. The Center was founded in 2005 and currently, it is home to 71 orphans – 47 boys and 24 girls aged from 3-18 years.
Mrs. Hidaya Shukrani, the caretaker of the orphanage expressed her heartfelt appreciation to the Ifakara ladies for paying a visit to the Center and for their donations.
Ifakara ladies donated assorted items such as food, mattresses, sanitary items, and stationeries. They also had breakfast and spent time together with the children, engaging in songs and later assembled briefly with Mrs. Hidaya and Miss. Moza Omar, the Matron at the orphanage to talk about the day-to-day life of children living at the Center.
The Coordinator of the initiative, Ms. Adelina Nderumaki, says the center at Mwasonga was chosen strategically.
"Mwasonga is a bit far from the Dar es Salaam City center. Due to difficulties in the geography of the area, the center rarely receives support. Most people and groups send their charities to centers located nearby Dar es Salaam center. We've decided to go an extra mile the vast majority usually don't," she explains.
Meanwhile, ladies stationed at the Ifakara branch in Bagamoyo visited Kingani Secondary School - a remote secondary school at Kingani – some 5-6 kilometers from the Bagamoyo Town center.
The ladies got the chance to talk with the students at the school about issues concerning adolescences, behaviours changes and about sexual transmitted diseases.
During this visit, the ladies also gave donations to the school. According to Ms. Rose Philipo, the Event Coordinator, the ladies donated a total of 42 chairs which were handed over to the teachers.
In Ifakara, the ladies visited patients at St. Francis Referral Hospital and donated assorted food and other items as well. The items include pampers, soft drinks and snacks for children.
"Our engagement was brief, but fruitful. We focused on giving what the patientis actually needed," remarked the Event Coordinator in Ifakara, Ms. Esther Abdulrahman.
>> Link to #IWD2023 events in Dar: https://ifakarahealthinstitute.smugmug.com/WD-Dar-es-Salaam/
>> Link to #IWD2023 events in Ifakara: https://ifakarahealthinstitute.smugmug.com/Ifakara-ladies/
>> Link to #IWD2023 events in Bagamoyo: https://ifakarahealthinstitute.smugmug.com/Womens-Day-in-Bagamoyo/