VISIT: Shinda Malaria, USAID pay courtesy call to Katavi regional offices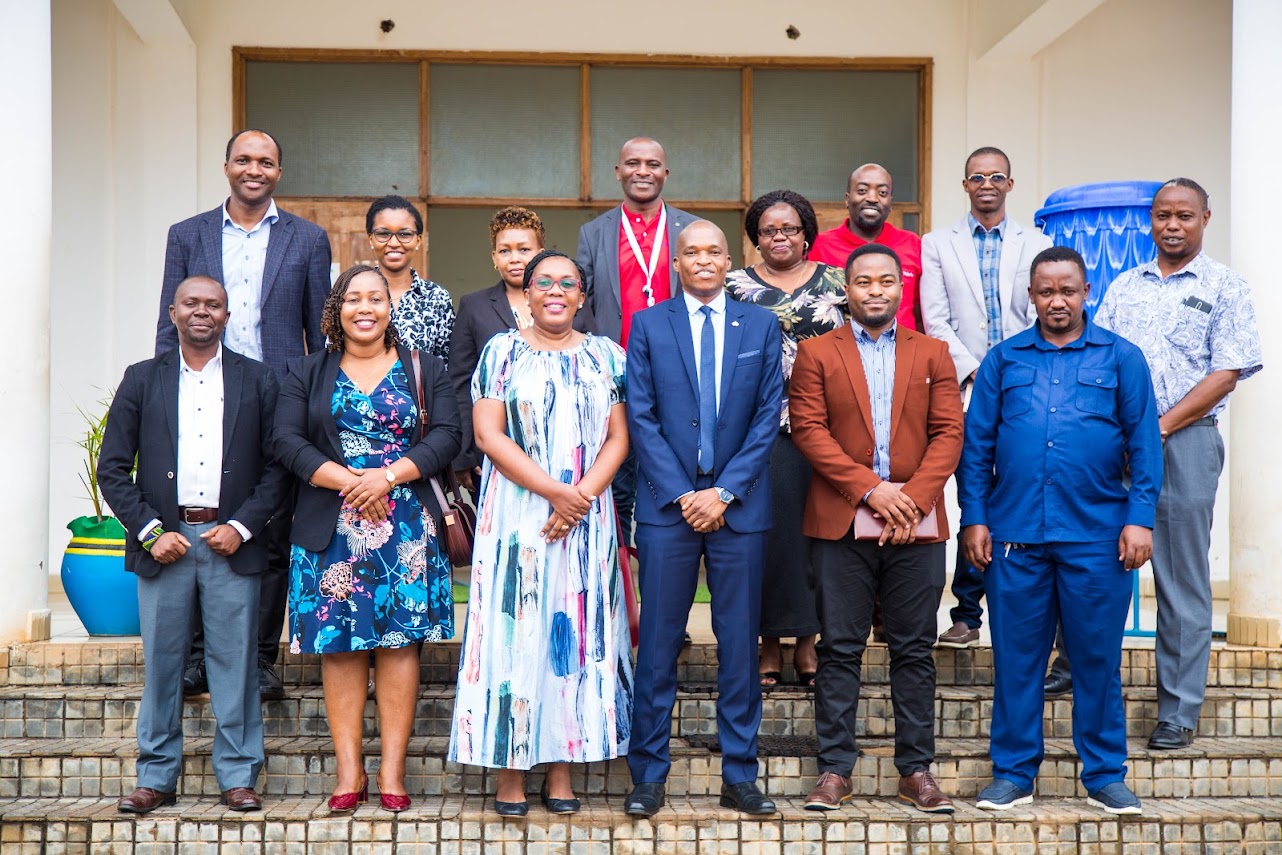 Shinda Malaria and the USAID Tanzania delegations paid a courtesy visit to the Katavi Regional Commissioner's office on February 28, 2023, to extend their appreciation for their continued support of various activities implemented in Katavi region.
The delegation from Shinda Malaria was led by the Chief of Party, Dr. Dustan Bishanga who was accompanied by the Monitoring and Evaluation Director Kanuth Dimoso, Malaria Case Management and Malaria in Pregnancy Advisor Dr. Patrick Gulinja and Senior Grant and Finance Officer Saphina Mtotelah, while USAID was represented by Lulu Msangi, SBC and Project Management Lead, Catherine Rioba, the Procurement Analyst and Rosemary, the Financial Analyst.
The Regional Administration Secretary (RAS), Haruna Juma, officially welcomed the delegations. Also, in attendance were the Regional Medical Officer (RMO), regional malaria focal persons, and representatives from the National Malaria Control Program (NMCP) and the Tanzania Ministry of Health.
In his remarks, Mr. Juma expressed his gratitude towards the Shinda Malaria project for their continued efforts towards malaria elimination in Katavi region and assured the Shinda Malaria team of "unwavering support from his office if needed."
Shinda Malaria is a five-year (August 2022 – August 2027) which supports the Government of Tanzania in reducing malaria burden and in moving towards malaria elimination. The Activity is made possible by the support of the American people through the US President's Malaria Initiative (PMI) and the United States Agency for International Development (USAID).
Speaking during the meeting, the RAS also addressed the health crisis in Katavi. "Katavi region is currently going through a health crisis as measles and cholera outbreaks continue to claim the lives of many people in the region," he said.
Mr. Juma called for more support from Shinda Malaria and USAID. Addressing the delegates, he said, "We need your support from the project and USAID so as to end the outbreak in the region."