RETREAT: Ifakara's Health Systems research group sharpens leadership skills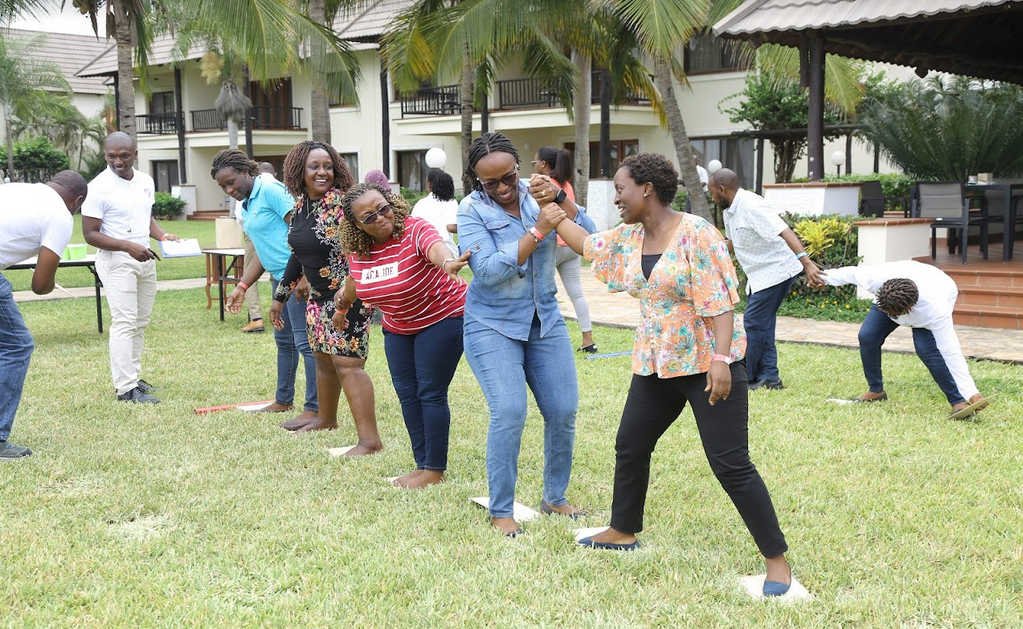 Project leaders and administrators under the Ifakara Health Institute's Health System Impact Evaluation and Policy (HSIEP) department, today in Dar es Salaam participated in a retreat to sharpen their leadership skills.
The one-day retreat themed: The Evolving Purpose of Leadership, was facilitated by trainers from Whylead Consultancy – a firm that helps leaders and organizations become highly productive and innovative.
Ben Owden, the lead trainer from Whylead Consultancy, said at the start of the retreat, "I believe in the power of engaging communication. I believe in excellence. I believe in purpose. I believe in getting things done."
The leadership retreat was attended by 20 members from the HSIEP department – among them, Ifakara's Chief Executive Director, Dr. Honorati Masanja, who gave the opening remarks and expressed the team's enthusiasm to engage in the planned activities.
During the retreat, Ifakara's HSIEP team participated in a series of activities. They included interactive leadership sessions and peer-to-peer learning clinics aimed to help the team learn the fundamentals of leadership.
The team also participated in group games which aimed to strengthen their ability to collaborate and be resilient as a team.