WORKSHOP: Ifakara raises staff awareness on cybersecurity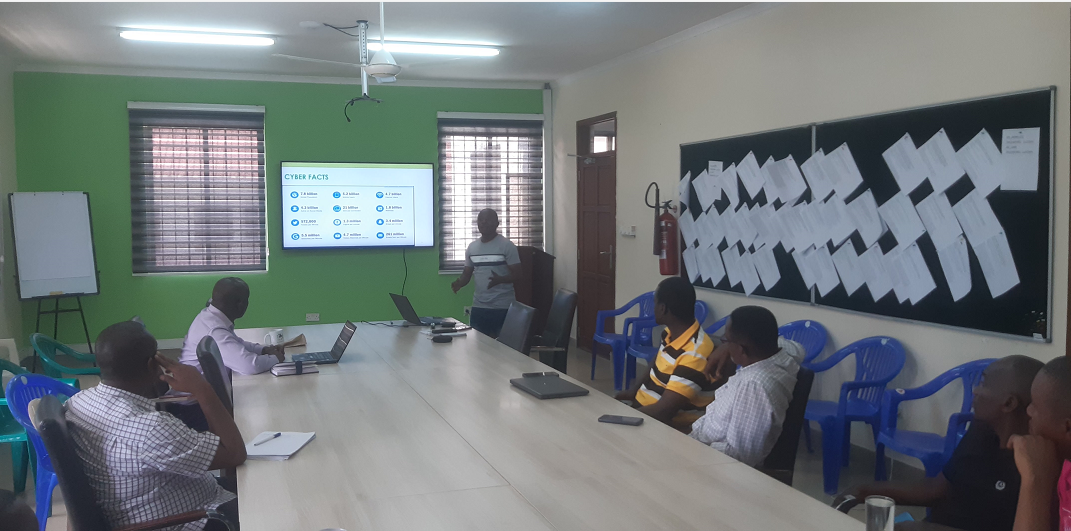 Ifakara Health Institute held a workshop on cybersecurity awareness for its staff at the Institute's Dar es Salaam Office located at Mikocheni. The objective of the workshop was to highlight the issue of cybersecurity and address common mistakes likely to make employees the target of cyberattacks.
The workshop took place on January 11, 2023, with staff from all departments and disciplines joining physically and virtually via the Google Meet conferencing platform.
"Cybersecurity is about people's culture and it starts with you," said Barnabas Mwaikusa, the Ifakara ICT Manager during the workshop. He also called on all Ifakara staff's full support and compliance with the ICT department whenever they conduct maintenance activities and practices intended to protect systems, networks, programs, devices and data from cyberattacks.
Mr. Mwaikusa also addressed issues related to cyberattacks such as phishing attacks and ransomware attacks and underlined the importance of passwords and authentication and data backup - some of the many ways used to protect oneself from unauthorized access by cybercriminals.
"Having a strong password is key and is one of the safest ways of preventing unauthorized users from gaining access to your devices, email, web services or any private document or information," he emphasized.