TOUR: US Ambassador visits Bagamoyo molecular labs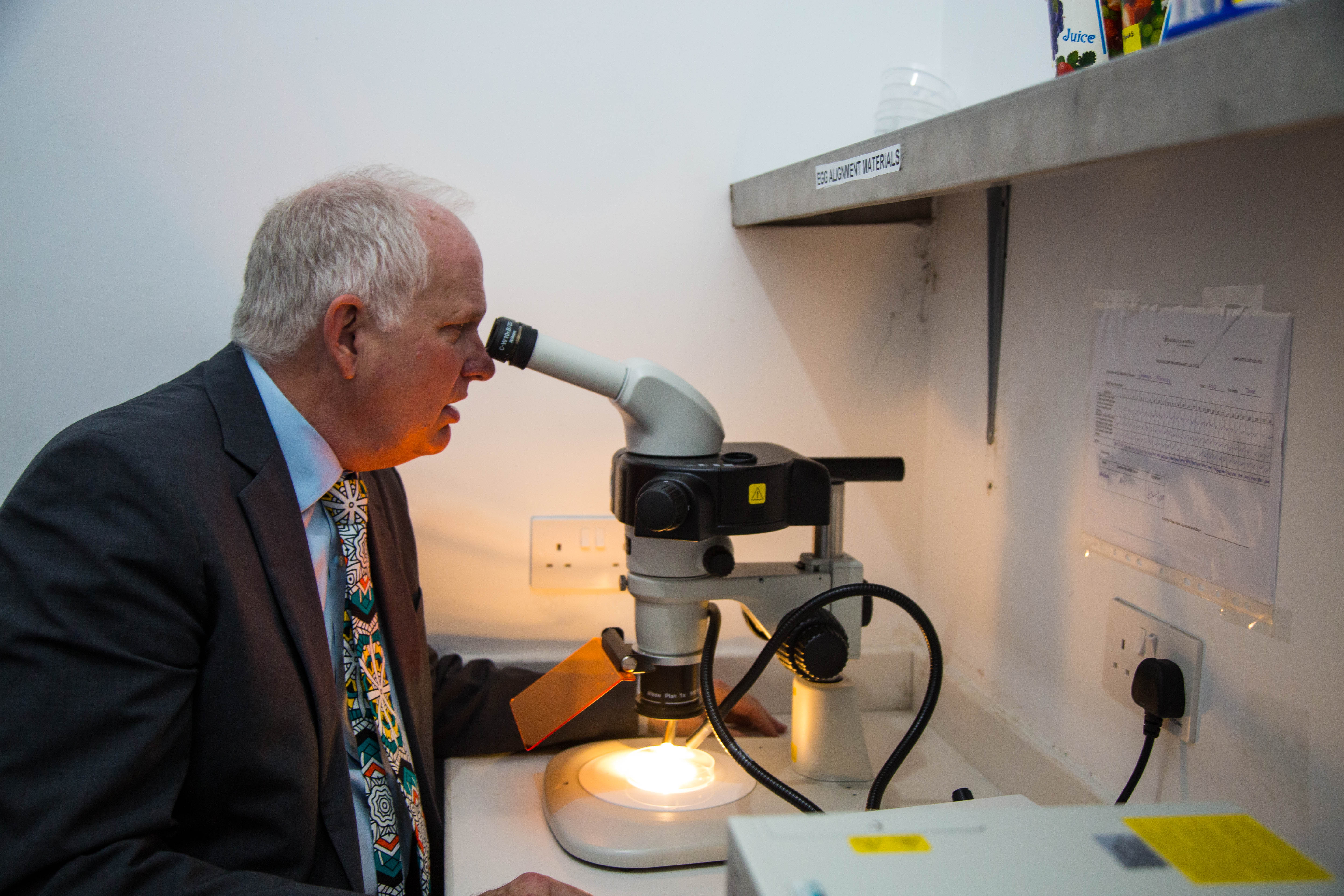 The U.S. Ambassador to Tanzania, Dr. Donald Wright, today Wednesday December 21st 2022 visited the Ifakara Health Institute molecular laboratory located at Kingani area in Bagamoyo District, Coast Region, Tanzania.
The lab will be used for the U.S. President's Malaria Initiative (PMI) supported activities in Tanzania, including the Shinda Malaria project which is implemented by Ifakara Health Institute and partners.
Dr. Wright was received by his hosts, the Ifakara Chief Executive Director, Dr. Honorati Masanja and Shinda Malaria project Chief of Party, Dr. Dunstan Bishanga. Lab Manager, Ms. Sarah Mswata, briefed him about the lab and other Ifakara malaria research activities.
The US envoy was accompanied by the Acquisition Officer Representative (AOR) Ms. Naomi Serbantez and other officials of the US mission and USAID Tanzania. Dr. Wright's tour comes exactly two weeks after another US high profile visit of the US Global Malaria Coordinator, Dr. David Walton.
Dr. Wright Tweeted a day after the visit, expressing satisfaction on the good work done by Ifakara Health Institute in combating malaria. "As a doctor for over 30 years, I was very impressed by my visit to @ifakarahealth in Bagamoyo yesterday to observe the world-class research they are doing to combat malaria," he wrote.
The US Ambassador also said he was proud that the US Government through PMI and USAID is contributing to the effort. "Keep up the great work!' he said.
About Shinda Malaria
Shinda Malaria, is a five-year project (August 2022 – August 2027) that supports the Government of Tanzania in reducing malaria burden and in moving towards malaria elimination. The Activity is made possible by the support of the American people through the US President's Malaria Initiative (PMI) and the United States Agency for International Development (USAID).
The project addresses the urgent healthcare needs of malaria at-risk populations, especially vulnerable pregnant women and children under five, and supports Tanzania partners to grow and execute malaria programs sustainably and successfully.
Shinda Malaria primarily works to support both facility- and community-based malaria activities in all five councils of Katavi region, as well as making contributions to the national malaria priorities through the National Malaria Control Program (NMCP).