OPENING: New Ifakara project office unveiled in Dar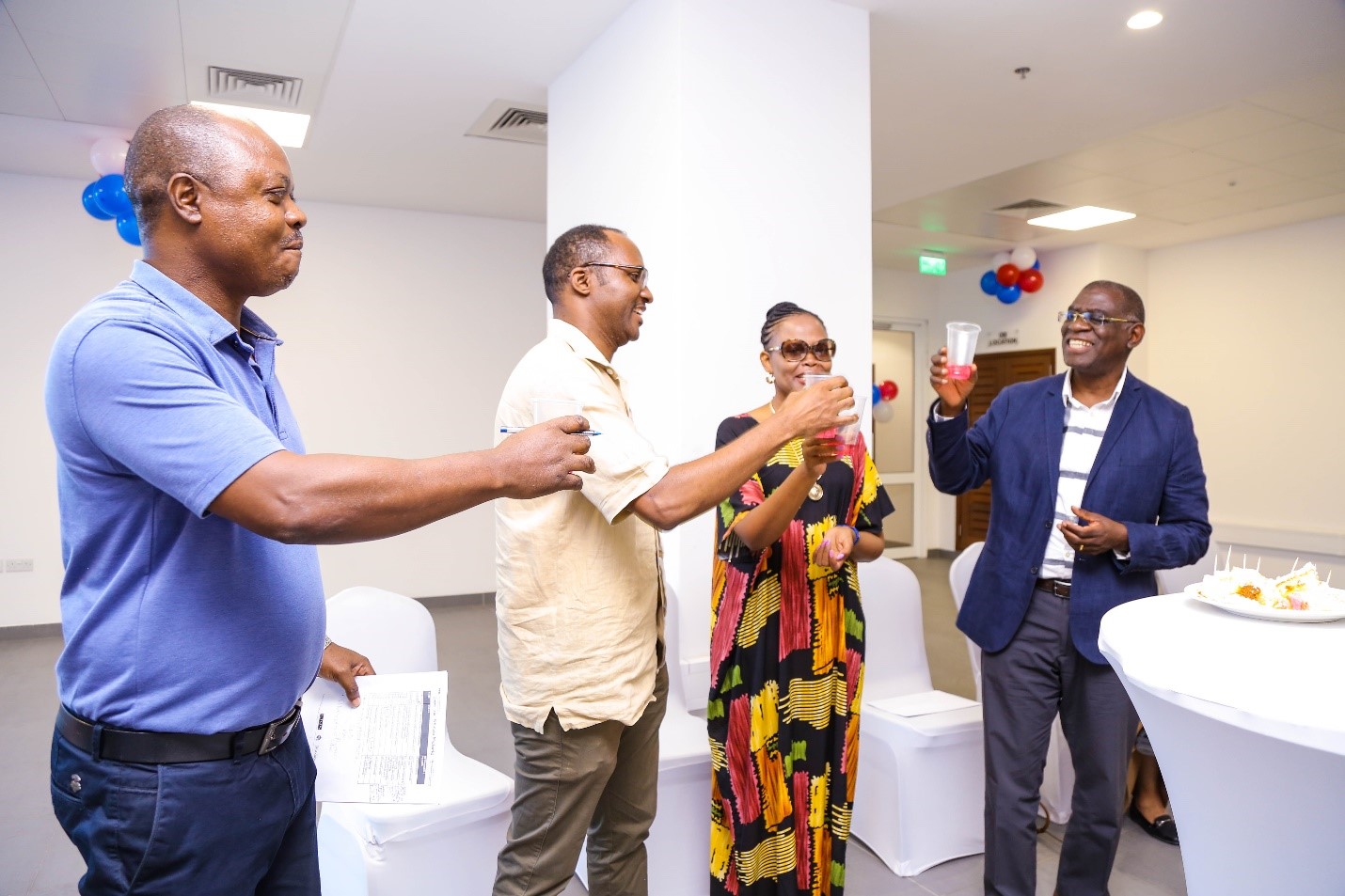 Ifakara Health Institute Chief Executive Director, Dr. Honorati Masanja and USAID Tanzania Acquisition Officer Representative (AOR) Ms. Naomi Serbantez graced the official opening of the Shinda Malaria project office in Dar es Salaam on Friday, December 2, 2022.
The office is located on the fifth floor of the PSSSF Commercial Complex along Sam Nujoma Road in a popular suburb of Sinza (nearby Mlimani City Mall), in Ubungo District, Dar es Salaam Region. It has both state-of-the-art office and conference spaces.
Shinda Malaria is a five-year (August 2022 – August 2027) which supports the Government of Tanzania in reducing malaria burden and in moving towards malaria elimination. The Activity is made possible by the support of the American people through the US President's Malaria Initiative (PMI) and the United States Agency for International Development (USAID).
Speaking at the event, Dr. Masanja said Ifakara "is proud to launch the Shinda Malaria office, which will be used as the center of operation during the five years of project implementation (August 2022 – August 2027)."
"IHI now has four offices: Mikocheni, Bagamoyo, Ifakara, and now this one, Shinda Malaria office," said Dr. Masanja, adding that he never imagined IHI would rapidly expand to open another office in the city.
For her part, Ms. Naomi Serbantez – the AOR from USAID Tanzania commended the IHI team for receiving the $18 million award to implement the Tanzania Malaria Surveillance Activity, now dubbed Shinda Malaria.
"I would like to congratulate the IHI team for scooping the award to implement the Shinda Malaria project," said Ms. Serbantez. "The IHI team deserves the award because they competed and demonstrate the capacity to implement the project," added Ms. Serbantez.
In his remarks, Shinda Malaria Chief of the Party, Dr. Dunstan Bishanga, has commended the US Government for the award through the President's Malaria Initiative (PMI) which he said would save the lives of millions of Tanzanians through the investment made by the Shinda Malaria project.
"The Shinda Malaria project worth $18 million. This is a huge responsibility for us, and I would like to assure our donors that we will take this responsibility with honesty and integrity," he said.
>> More about Shinda Malaria: https://ihi.or.tz/our-projects/project/74/details/