WORKSHOP: Gates disease modeler Dr. Amelia Bertozzi-Villa in Dar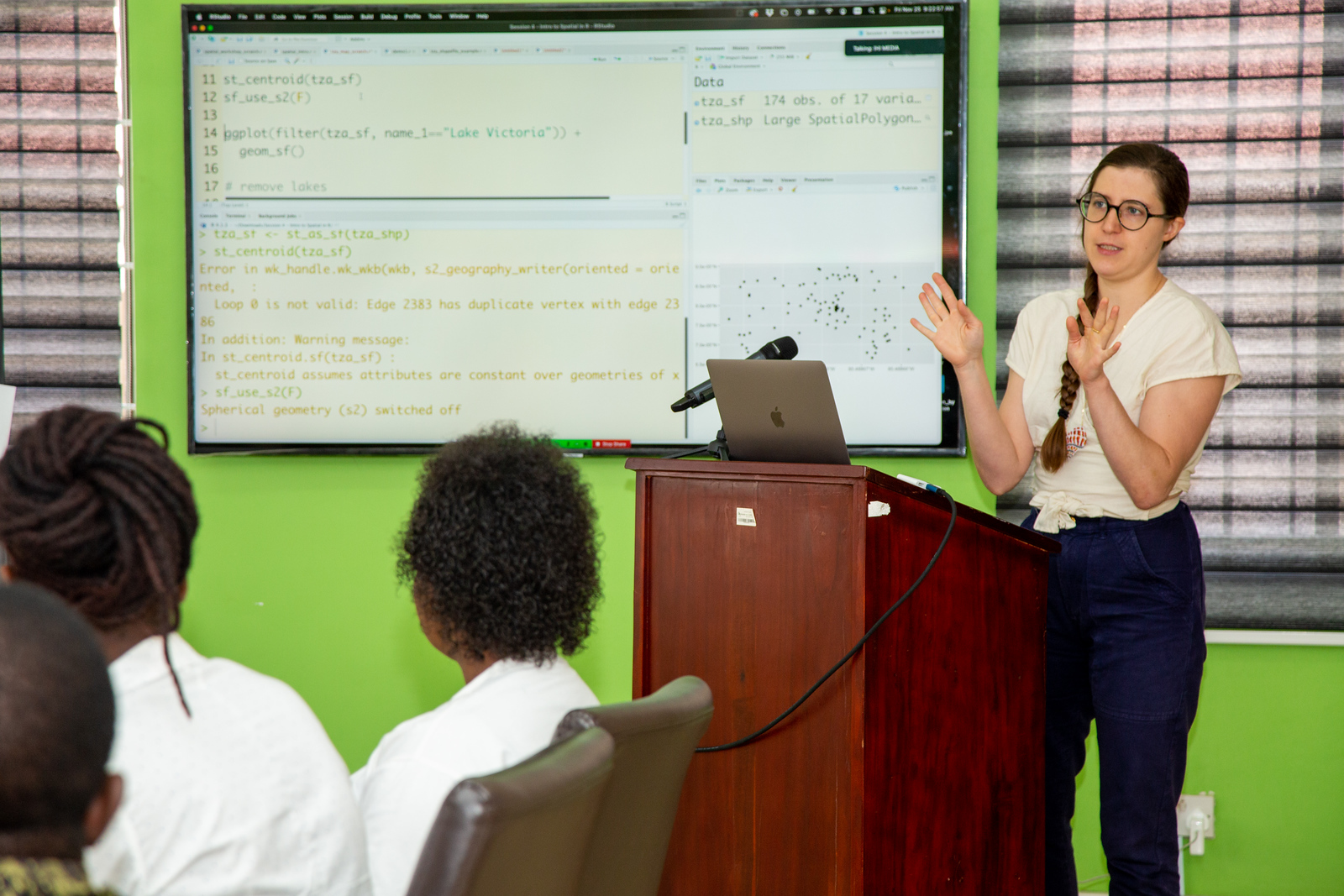 This month, Ifakara Health Institute scientist, Dr. Samson Kiware, hosted Dr. Amelia Bertozzi-Villa, a disease modeler from the Institute for Disease Modeling (IDM) at the Gates Foundation, for the knowledge-sharing session during a Spatial Analysis workshop in Dar es Salaam.
The workshop, which began on November 14, 2022, is expected to continue until December 9, 2022, held at both Ifakara offices and the Tanzania Data Lab (dLab) in Dar es Salaam.
During the workshop, Dr. Amelia gave training centered around materials kindly developed and shared by the Malaria Atlas Project (www.malariaatlas.org/training). About 20 participants attended the workshop – partially by representatives from Tanzania National Malaria Control Program, National Institute for Medical Research (NIMR) – Amani Center including Ifakara team and remotely by team members from Pan-African Mosquito Control Association (PAMCA).
Dr. Amelia's visit marks the first of many collaborative knowledge-sharing visits between IDM and IHI whereby Dr. Kiware shared, "This visit is also important in strengthening the collaboration between IHI and IDM/Gates Foundation – and providing networking opportunities for IHI's scientists with interests in data science and mathematical modelling."
Dr. Amelia has spent the month working with Ifakara's Data Science & Mathematical Modelling research group, providing training on data visualization, working with spatial data, and improvements in presentation and communication skills.
More workshop photos here.