TECHNOLOGY: Ifakara, partners to pilot e-health system for disease outbreak, control in Zanzibar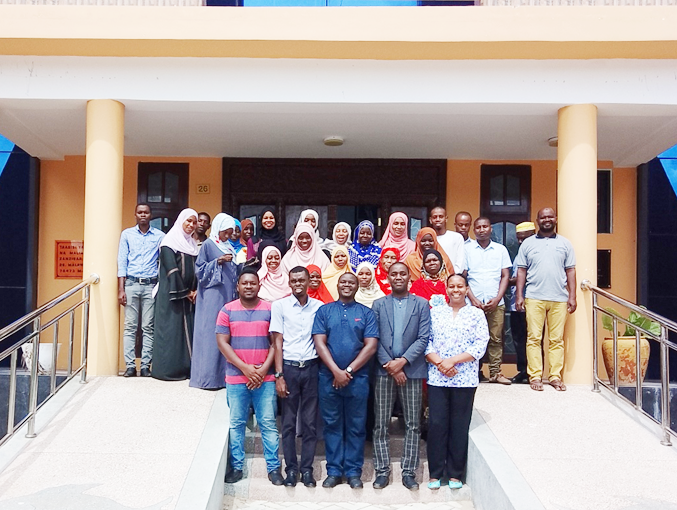 Ifakara Health Institute on Thursday this week joined partners in kick starting the process of piloting an e-health system for disease outbreak and control in Zanzibar – a first step towards introducing the digital technology in the eastern, central and southern Africa.
The initiative to bring the technology, branded "Surveillance, Outbreak Response Management and Analysis System (SORMAS®)", is led by the Pan-African Network for Rapid Research, Response, Relief and Preparedness for Infectious Disease Epidemics (PANDORA-ID-NET) which is among projects implemented at IFAKARA with funding from the European and Developing Countries Clinical Trials Partnership (EDCTP).
Ifakara's Pandora team, led by Solomon Mwakasungula, joined the Zanzibar Health Research Institute (ZAHRI) and the Ministry of Health Zanzibar (MOH - Zanzibar) for the event held in Unguja on Thursday, November 24, 2022.
SORMAS is an open-source mobile e-health system for disease control and outbreak management procedures, including surveillance and early detection of outbreaks, contact tracing, real-time digital data sharing also covering peripheral health care facilities and laboratories.
Ifakara implements a work package under the PANDORA-ID NET project, which is on data collection, collation, analyses, integration, sharing and reporting. SORMAS is a disease surveillance system that satisfies the project objectives.
As part of the activities to pilot the system, Ifakara, ZAHRI and MOH-Zanzibar host three-day training for health officials involved in disease surveillance in Zanzibar which started on November 24, 2022.
The training is attended by clinicians, laboratory technicians, community health workers, data managers, and data clerks from the two main islands of Unguja and Pemba forming the Zanzibar archipelago. After training, the system will be piloted, monitored and evaluated for three months of testing.
SORMAS is currently being used in Nepal, Afghanistan, Fiji, Côte d'Ivoire, France, Germany, Ghana, Nigeria, and Switzerland.
Ifakara and the PANDORA ID NET consortium are obliged to test current and improved interventions potential for solving human health issues for the purpose of advising policy makers accordingly.