VISIT: Ifakara hosts vaccine alliance delegation in Dar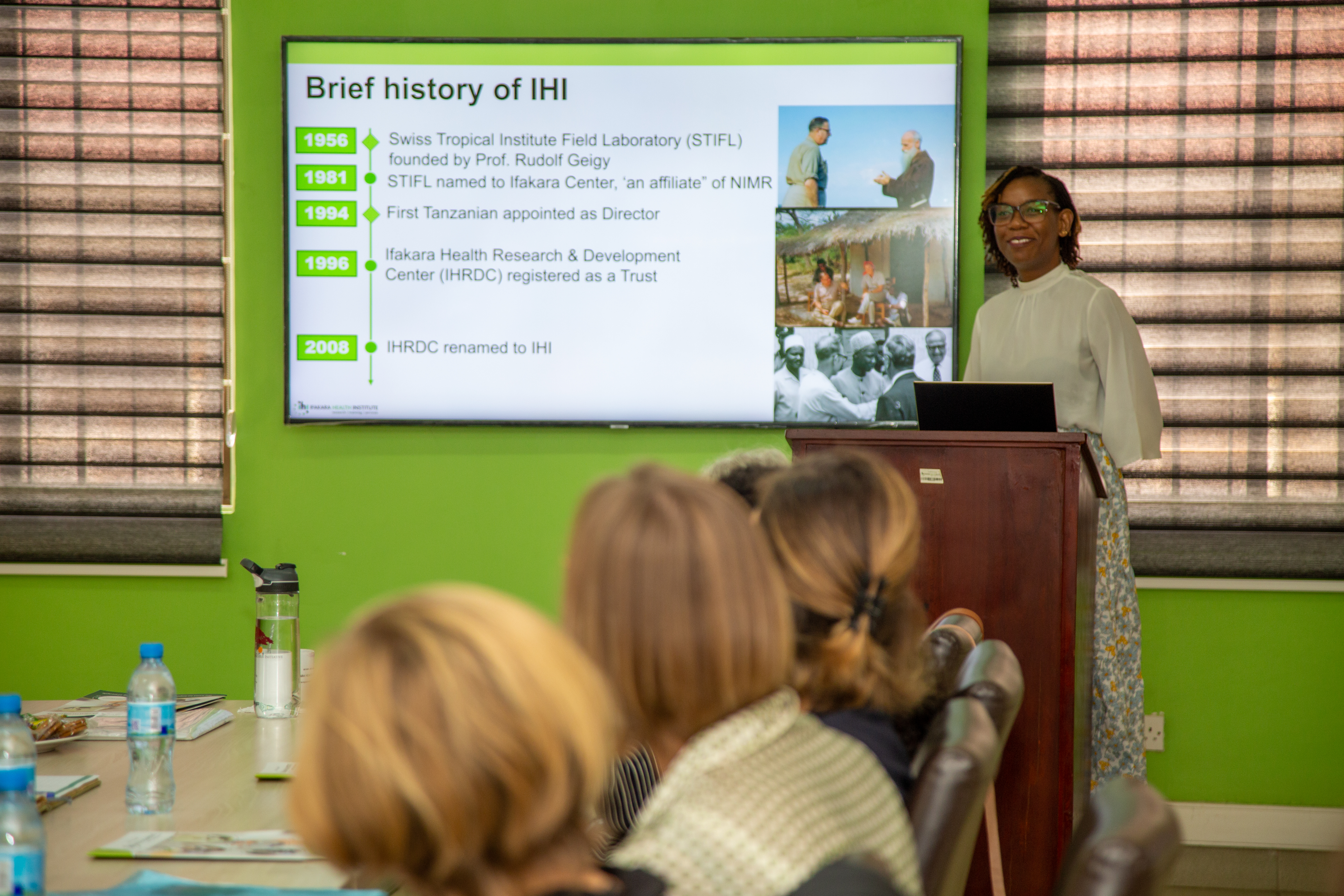 Ifakara Health Institute welcomed a delegation from GAVI, the Vaccine Alliance, which visited the Institute's offices in Dar es Salaam today, November 4th 2022. The alliance is committed to global health and development initiatives.
During the visit, the GAVI delegation got the opportunity to briefly meet with the Ifakara team and hear about the ongoing vaccine trials and studies undertaken by Ifakara, and subsequently, they discussed the COVID-19 vaccine uptake in Tanzania and how certain factors have influenced the progress thus far within various regions in the country.
Led by seasoned clinical trialist, Dr. Salim Abdulla, and Head of the Grants and Contracts Office at Ifakara, Dr. Zawadi Mageni Mboma, among the attendees at the meeting included Ifakara researchers; and representatives from the President's Office – Regional Administration and Local Governments; and the Ministry of Health, Tanzania.
Other representatives came from the ministries of Foreign Affairs - Finland, Sweden, Norway and the Netherlands; the Embassy of Norway in Tanzania; the Swiss Agency for Development and Cooperation (SDC); and the Norwegian Agency for Development Cooperation.
About Gavi, the Vaccine Alliance
Gavi, the Vaccine Alliance, or simply "GAVI' is committed to global health and development initiatives and its mission is to save lives and protect people's health by increasing the equitable and sustainable use of vaccines.
As a global vaccine alliance, GAVI is involved in various vaccines collaboration and provides critical expertise and leadership in the area.