STARTUP GRANTS: Ifakara Innovation Hub hosts side session at Sahara Sparks event in Dar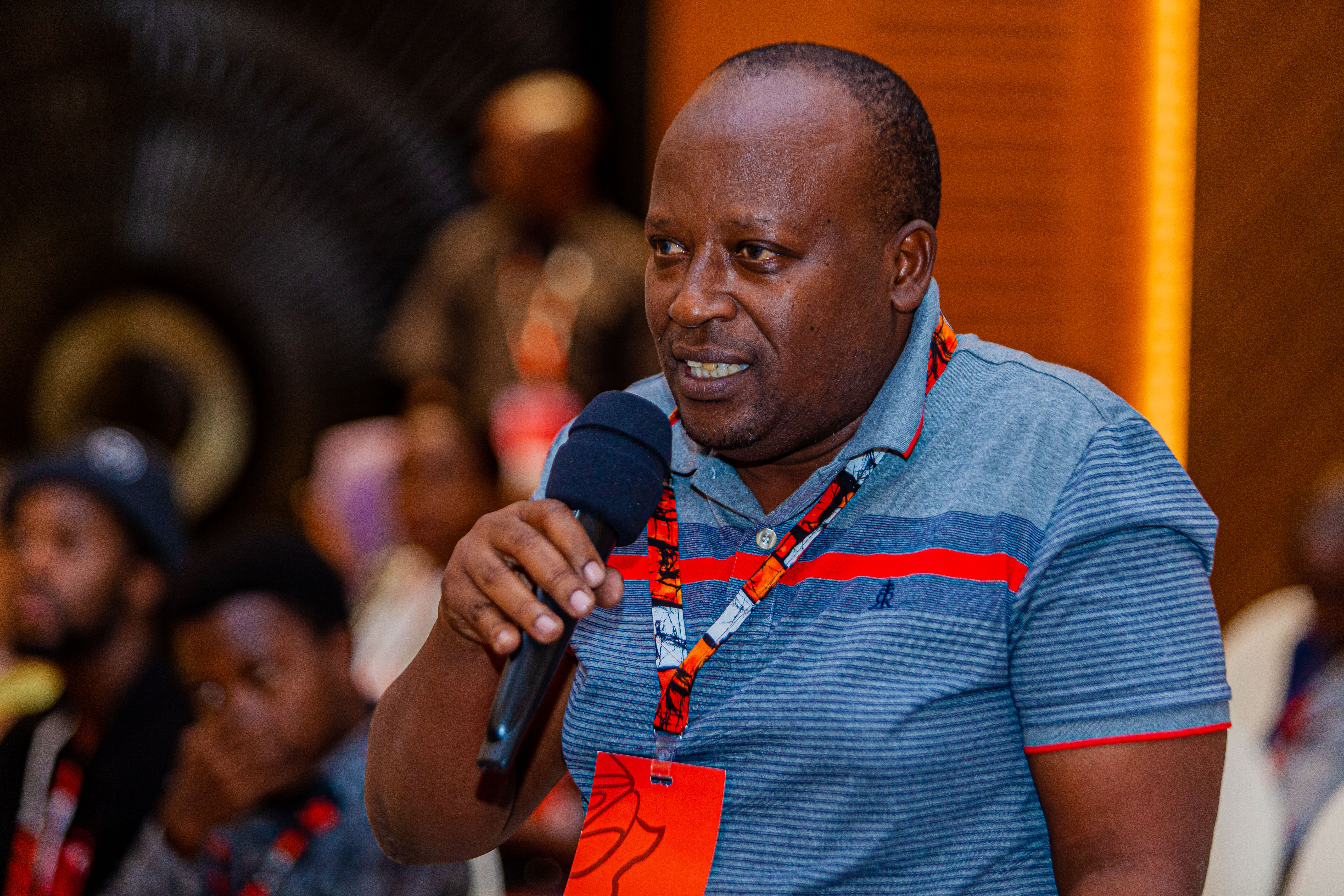 The Ifakara Innovation Hub team hosted a side chat session during an event organized by Sahara Sparks - an annual flagship event that focuses on innovation, technology and entrepreneurship.
The chat session was held on the final day of the event that had lasted five days from October 17 to 21, 2022, in Dar where Masoud Mnonji – the hub's Interim Director and Partnership Coordinator, was joined by colleagues from the Ifakara Innovation Hub – Jessica Kimosso, the Innovation Associate and Rachel Magodi, the Community Engagement Officer.
As a keen contributor to the development of entrepreneurship and a sustainable ecosystem in Tanzania, Ifakara Innovation Hub participated in a series of events including holding an exhibitions booth where visitors learned about the hub's work and achievements and hosting a chat session.
The chat session included a panel discussion whereby invited speakers discussed the topic: "Startup Grants and Regulations" and the impact they have on innovators in Tanzania and how they could be redefined. This topic was in line with this year's event theme – "Potential Unleashed: Focusing on Unleashing the Potential of Young People in Africa Through Innovation, Technology and Entrepreneurship."
Invited speakers included representatives from the Tanzania Revenue Authority (TRA); Development partners from UNDP – Funguo Programme, the Commission of Science and Technology (COSTECH); and Kilimo Fresh, a successful startup and distributor of fresh produce.
In their discussion, they talked about double taxation imposed on grants coming from donors to hubs and to startups which have been a nuisance to emerging companies and not understood by many. The session shed light on how the system works, compliances around tax and grants and the possibility of building a friendly environment for investments and innovation.
"Innovation is a disruption, and as a country, if we are not flexible enough to adapt to this disruption, we might not have an enabling environment for innovation and emerging companies," said Mnonji during the event.
From the session, it was identified that the knowledge gap comes from not knowing the cost of doing business, and it's often too late for most business owners to realize it as they end up getting penalized. "This causes fear of tax and the feeling of distance between revenue authority and the people," said a representative from TRA.
Joseph Manirakiza, a representative from Funguo said: "The efforts to build an aware startup community is a responsibility for both relevant authorities, the hub, and startups. Despite the knowledge gap and the challenges, the problem is not only seeking but also finding the needed information."
A representative from COSTECH talked about hubs and organizations like SIDO that have been providing various business owners with compliance training and added that it is important for hubs to continue providing such compliance training to its incubatees to build an aware startup community.
The conversation took a turn when Ambassador Ami Mpungwe took a stand to recommend drawing from his own examples whereby, he had to hire a Tax adviser so as to be aware of the tax implications and compliances for a business. Amb. Ami also advised having a close collaboration between TIC and TRA to create an investor-friendly environment.
About Sahara Sparks
The Sahara Sparks is an annual flagship event that focuses on innovation, technology and entrepreneurship. It is the largest East and Central Africa event that promotes an avenue for discussion on global trending technology and supports early-stage companies by providing them a platform to pitch and exhibit their businesses to access investors and partners.
About Ifakara Innovation Hub
Ifakara Innovation Hub, based in Ifakara – Morogoro, Tanzania, is a community of inspiration, ideation and collaboration for solution development. It expands the innovation ecosystem to rural Tanzania by looking realistically at the trade-offs between knowledge exploration i.e., research and exploitation of technological innovation (development and testing products) and establishing innovations compatible with the existing social, economic and administrative systems.