TOUR: Health ministry deputy PS visits NEST360 program at Temeke hospital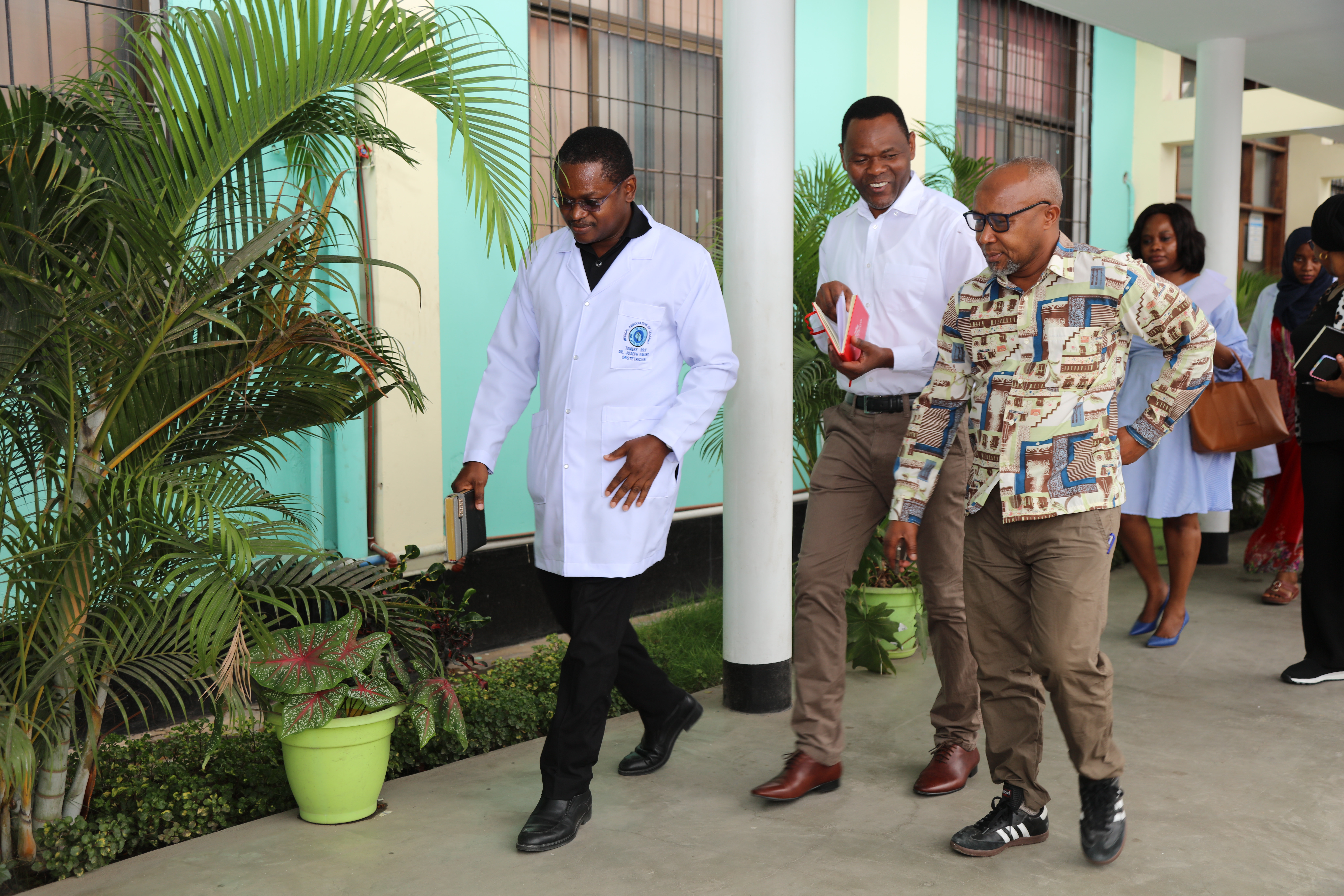 The Deputy Permanent Secretary for Health, Dr. Seif Shekalaghe, visited the Temeke Regional Referral Hospital in Temeke Municipality, Dar es Salaam Region, to inspect progress made by the NEST360 program in improving the Neonatal Intensive Care Unit (NICU) there.
The program is implemented in Tanzania by Ifakara Health Institute and partners at selected referral hospitals in Dar es Salaam, Mbeya and Kilimanjaro regions. The NICU was built with funds from NEST360.
During the tour, Dr. Shekalaghe witnessed various activities, including the medical equipment installed and used in the neonatal ward. He was accompanied by the NEST360 team members led by the NEST360 Country Director in Tanzania, Catherine Paul.
In the deputy PS entourage were several government officials including the acting regional medical officer for Temeke, and district medical officers for the municipality. Temeke hospital's NICU physician in-charge, Dr. Joseph Kimaro, took Dr. Shekalaghe around and briefed him about the Unit's activities.
After visiting Temeke hospital, the deputy PS was scheduled to also tour NEST360 program site at the KCMC hospital in Moshi, Kilimanjaro where Moshi District Commissioner Abasi Kayanda represent him. The visit in Moshi had similar objectives.
About the NEST360 Program
Newborn Essential Solutions and Technologies (NEST360) is a global consortium committed to reducing newborn deaths by 50% in hospitals, currently conducted in Tanzania, Kenya, Malawi, and Nigeria. The program is an evidence-based model for sustainable health system change to close the gaps in technology, markets, and human resources for the implementation of quality hospital-based newborn care a national scale.
In Tanzania, the NEST360 program is implemented by Ifakara Health Institute and partners and works in close collaboration with the Ministry of Health. Phase I of the program started in late 2019 and is currently being implemented in 7 hospitals within 3 regions in Tanzania namely: (i) Dar es Salaam (Muhimbili National Hospital, Muhimbili Mloganzila, and Amana, Mwananyamala and Temeke Regional Referral Hospitals), (ii) Kilimanjaro (Kilimanjaro Christian Medical Centre (KCMC)) and (iii) Mbeya (Mbeya Zonal and Referral Hospital).