ENGAGEMENT: NEST360, Z'bar health ministry partnership for reducing newborn deaths in sight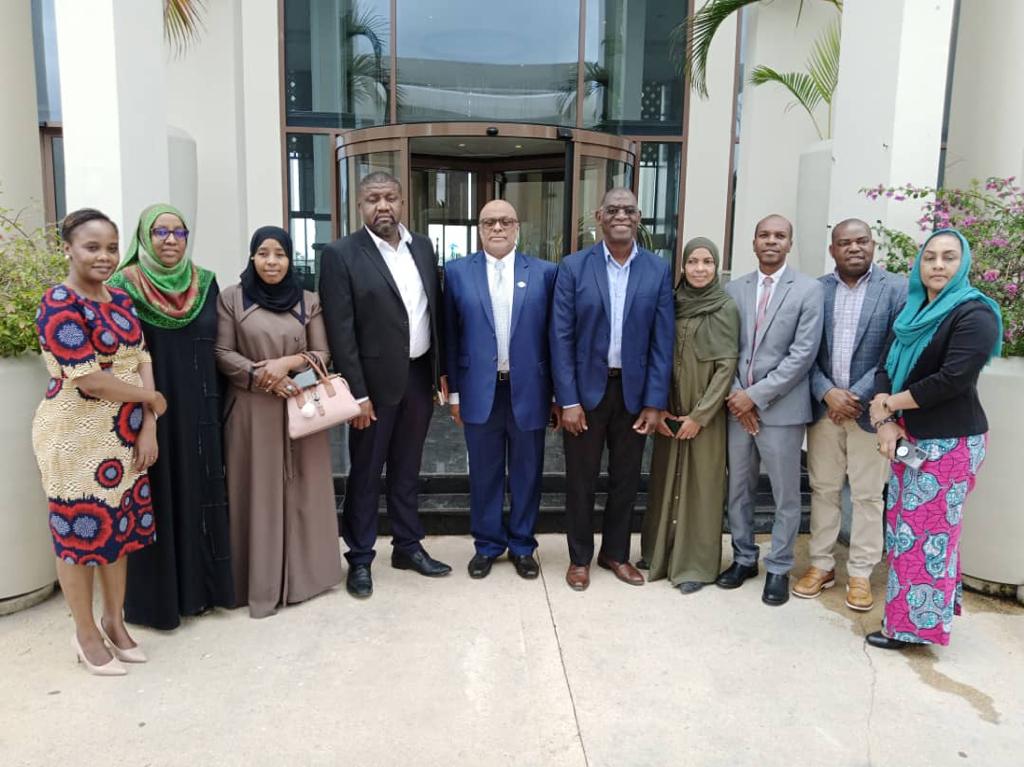 Ifakara Health Institute (Ifakara) participated in a national level engagement meeting with Zanzibar's Ministry of health to discuss partnerships for reducing neonatal mortality in Zanzibar through the NEST360 program which is being implemented in Tanzania by Ifakara and partners.
The meeting which took place on August 15, 2022, at the ministry's offices in Zanzibar, aimed to strategically start mapping areas for collaboration between the Ministry of Health Zanzibar and Ifakara Health Institute through the NEST360 program.
Both the Ministry and Ifakara share the same objective of reducing preventable newborn deaths in both Tanzania Mainland and Zanzibar; and through the NEST360 program, both parties believe they can achieve that goal.
Ifakara's Chief Executive Director and also NEST360 country lead, Dr. Honorati Masanja, attended the meeting and was accompanied by Dr. Nahya Salim, Pediatrician and NEST360 Clinical Lead; Catherine Paul, NEST360 Country Director; and Donat Shamba, Ifakara's seasoned researcher in maternal and newborn health.
The team from Zanzibar was led by Nassor Ahmed Mazrui, Zanzibar's Minister of Health. Other representatives at the meeting included: Dr. Amour S. Mohamed, the Director General of the MoH in Zanzibar; and Dr. Salim Slim, the Deputy Director of Preventive services at the MoH in Zanzibar.