ENGAGEMENT: Ifakara engages stakeholders at 'Nane Nane' Show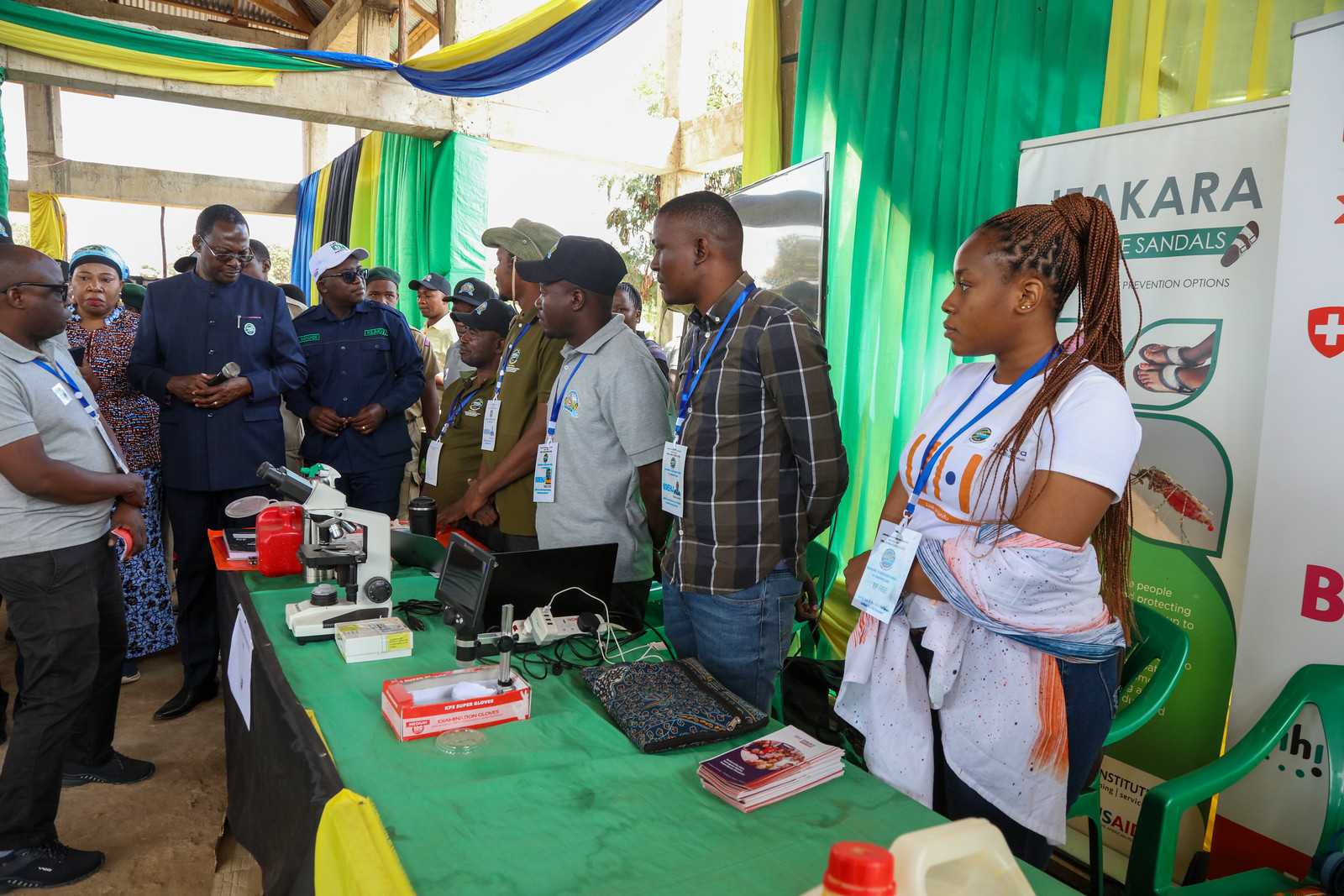 Ifakara Health Institute participated in this year's annual Farmers Show, popularly known as "Nane Nane" at the Julius Nyerere Exhibition grounds in Morogoro where an Ifakara team engaged directly with stakeholders, including farmers, by showcasing the Institute's work, educating them about health-related matters, and administering free diagnosis.
The Ifakara team exhibited inside the Ifakara Town Council pavilion which falls under the Show's eastern zone cluster formed by councils founding within four regions, namely: Morogoro, Dar es Salaam, Coast and Tanga.
Ifakara participated at the invitation of Ifakara Town Council acting executive Director, Oscar Simtengu, in an official letter sent in June 2022. The Ifakara team at the Show was led by Ifakara Branch Community Engagement Coordinator Faraji Abilahi, with exhibitors drawn from Ifakara labs, the entomology group and innovation hub.
The pavilion attracted hundreds of ordinary visitors and government leaders, including the show's chief guest, State Minister in the Prime Minister's Office, George Simbachawene, the Deputy Minister for Health, Anthony Mavunde and Pangani district commissioner, Ghaibu Buller Lingo.
Speaking about the event, abilahi said, "Our exhibition is focused on the theme of malaria. We are here to educate people about malaria and also share key information based on research findings with farmers in particular, about pesticide usage in agriculture and how both can be integrated to manage insecticide-resistance in malaria vectors in rural Tanzania."
Ifakara Innovation Hub was represented by Rachel Magodi, the Community and Engagement Officer. The hub invited some of its beneficiaries – Wanawake Wa Kilombero – who showcased various products they produce from mushroom farming.
Ifakara participates in this Show annually as part of organizations joining through the Ifakara Town Council. The "Nane Nane" Show, which kicked off in August 1, 2022, will come to an end tomorrow August 10, 2022. The Show was marked at the national level in Mbeya region.
View more photos from this engagement event here.