FORUM: Ifakara showcases research work at AMECEA as President Samia addresses assembly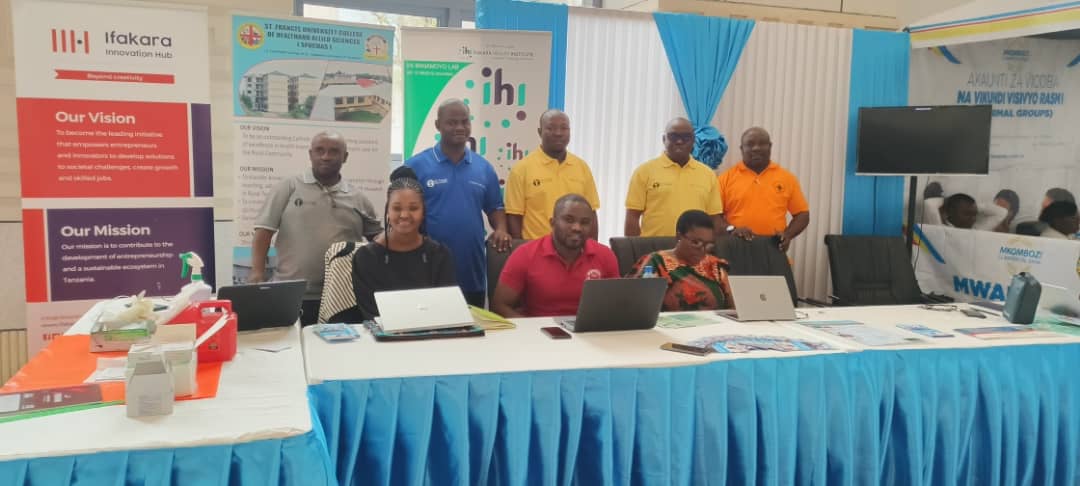 Ifakara Health Institute joined other partners forming the Ifakara Cluster Organizations at the 20th AMECEA plenary assembly which is taking place in Dar es Salaam, Tanzania for slightly over a week – from 8th to 18th July 2022.
Ifakara and partners were invited by the diocese of Ifakara to showcase various activities within their organizations at the Julius International Convention Center (JNICC) in Dar es Salaam on July 11th and 12th, 2022 - when the President of Tanzania, Samia Suluhu Hassan, addressed the assembly. Ifakara still maintains its first office and research center established over six decades ago, on invitation of Bishop Edgar Maranta, within the Ifakara cluster in Ifakara town, Morogoro region.
The other cluster organizations are Tanzania Training Center for International Health (TTCIH), St. Francis University College of Health and Allied Sciences (SFUCHAS), St. Francis Referral Hospital (SFH), Good Samaritan Cancer Hospital (GSCH) and Edgar Maranta School of Nursing.
The Association of Member Episcopal Conferences in Eastern Africa (AMECEA) is meeting in Tanzania to discuss the implementation of various activities in their conferences with this year's theme being "Nurturing Our Common Home: Living Laudato Si' Towards Enhancing Integral Human development in the AMECEA Region".
A team of representatives from the six Ifakara cluster organizations will be exhibiting on July 11 and 12, 2022 at the JNICC. The exhibition by the Ifakara cluster organizations will showcase each organization's work and projects that contribute to the enhancement of human development within their communities – which is in line with the 2022 theme of AMECEA meeting.
President Samia addressed the assembly on the second day of the conference, July 12th 2022. In her address, she congratulated AMECEA for highlighting environmental issues within their regions and their readiness to collaborate with the government to combat climate change and pollution.
"As a nation, we still have more work to do but by executing the Sustainable Development Goals set up by the UN we have been able to clean our cities and we aim to reach the sustainable development goal 11 of sustainable cities and communities by 2030," she said.
President Samia called for religious leaders to encourage the people within their churches to participate in environmental conservation activities at all community levels nationwide. She also assured the gathering of full governmental support to address environmental issues.
"The Tanzanian government through its inclusive development policy welcomes and is ready to work with and provide support to all institutions including non-governmental, social and religious institutions," she assured.
AMECEA is made up of 9 member countries; Eritrea, Kenya, Ethiopia, Malawi, Tanzania, Sudan, Uganda, South Sudan and Zambia who meet every four years with the last meeting taking place in Addis Ababa, Ethiopia in 2018.