MEETING: Researchers discuss study findings on bed net use in early childhood and survival to adulthood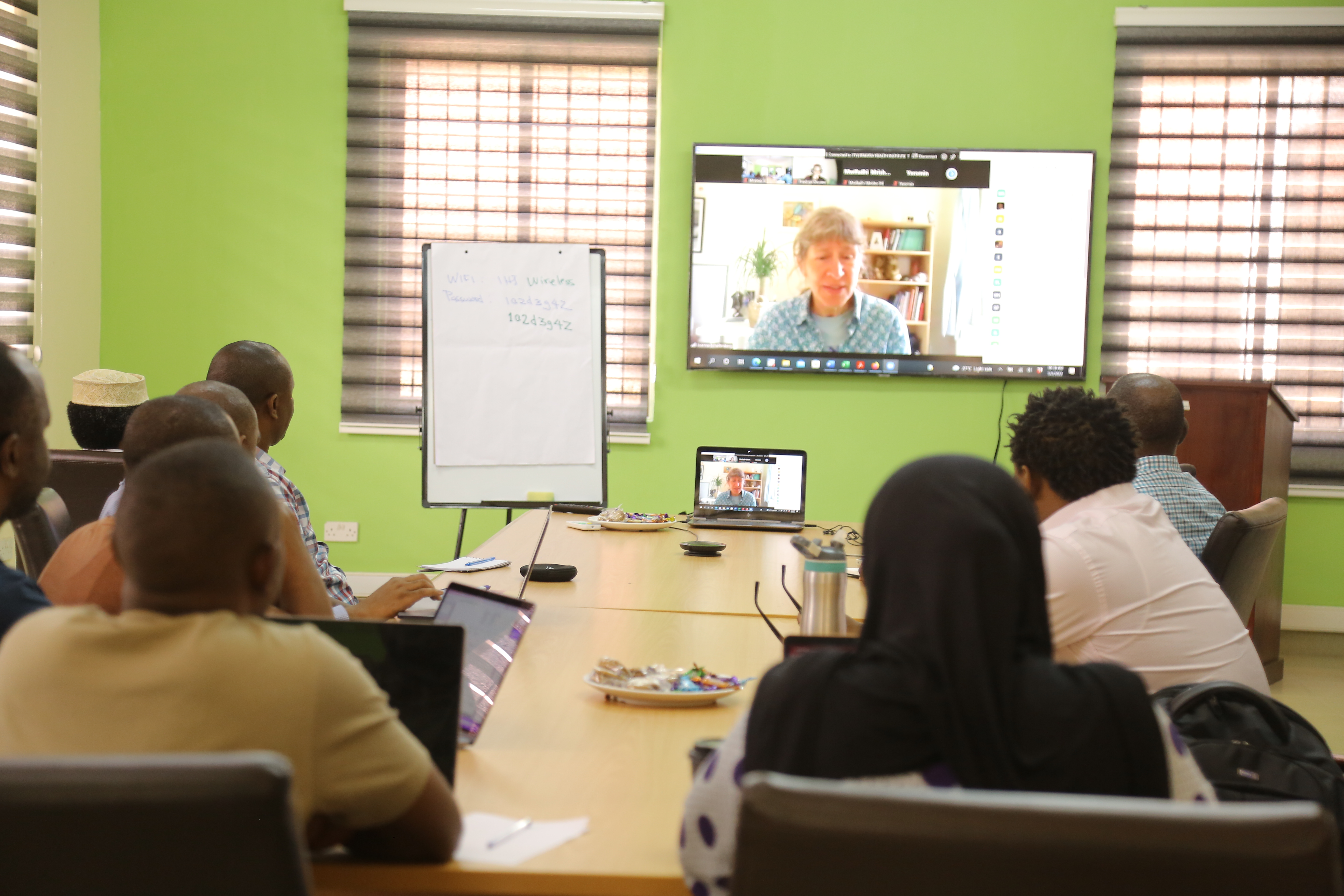 Scientists from Ifakara Health Institute and partner institutions spent half a day on May 6th 2022 discussing findings of a study they conducted over a two-decade period in rural southern Tanzania which shed light on the long-term benefits of using treated bed nets from early childhood and survival to adulthood to prevent malaria.
Findings of this two-decade study were published on the New England Journal of Medicine this year. Scientists who conducted the research from Ifakara and its two partners in the study – the Swiss Tropical Medicine and Hygiene (Swiss TPH) and the London School of Hygiene & Tropical Medicine (LSTHM), and University of Basel Switzerland – presented.
They include: Joanna Schellenberg – a professor of Epidemiology and International Health at LSTHM, Sigilbert Mrema – a Research Scientist at Ifakara and Günther Fink – an Associate Professor of Epidemiology and Household Economics at the University of Basel and Swiss TPH.
Ifakara's Chief Executive Director, Dr. Honorati Masanja, who was present, said, "I fully support that this publication has opened interest and conversations. We can create training opportunities that could be linked to the cohort and, develop skills and resources needed to keep the cohort going."
The groundbreaking study begun in 1998 and involved 6,700 children born between 1998 and 2000 in two villages around Ifakara town namely, Kilombero & Ulanga Districts. In 2019, adults' survival outcomes were then verified through community outreach and mobile telephones. During this twenty-year period, social marketing to distribute, promote, and recover part of the cost of nets and net treatment (branded "Zuia Mbu" in Kiswahili, literally translating as "prevent mosquitos") was implemented.
Based on the final results from the study, the scientists rounded off their findings with the conclusion that, "In an area of high transmission, the survival benefit from early-life use of treated nets persisted to adulthood." The survival of children who habitually slept in bed nets was 40% higher compared with survival of those who rarely slept in bed nets in their childhood.
During the discussion, the scientists also discussed future plans which included conducting other cohort studies (longitudinal population-based studies) in Tanzania and other regions with focus on research themes such as adolescent health, mental health, disability, chronic disease, development economics and more.
More photos from the event here.