COVID-19: Voluntary testing in Dar neighborhoods gets underway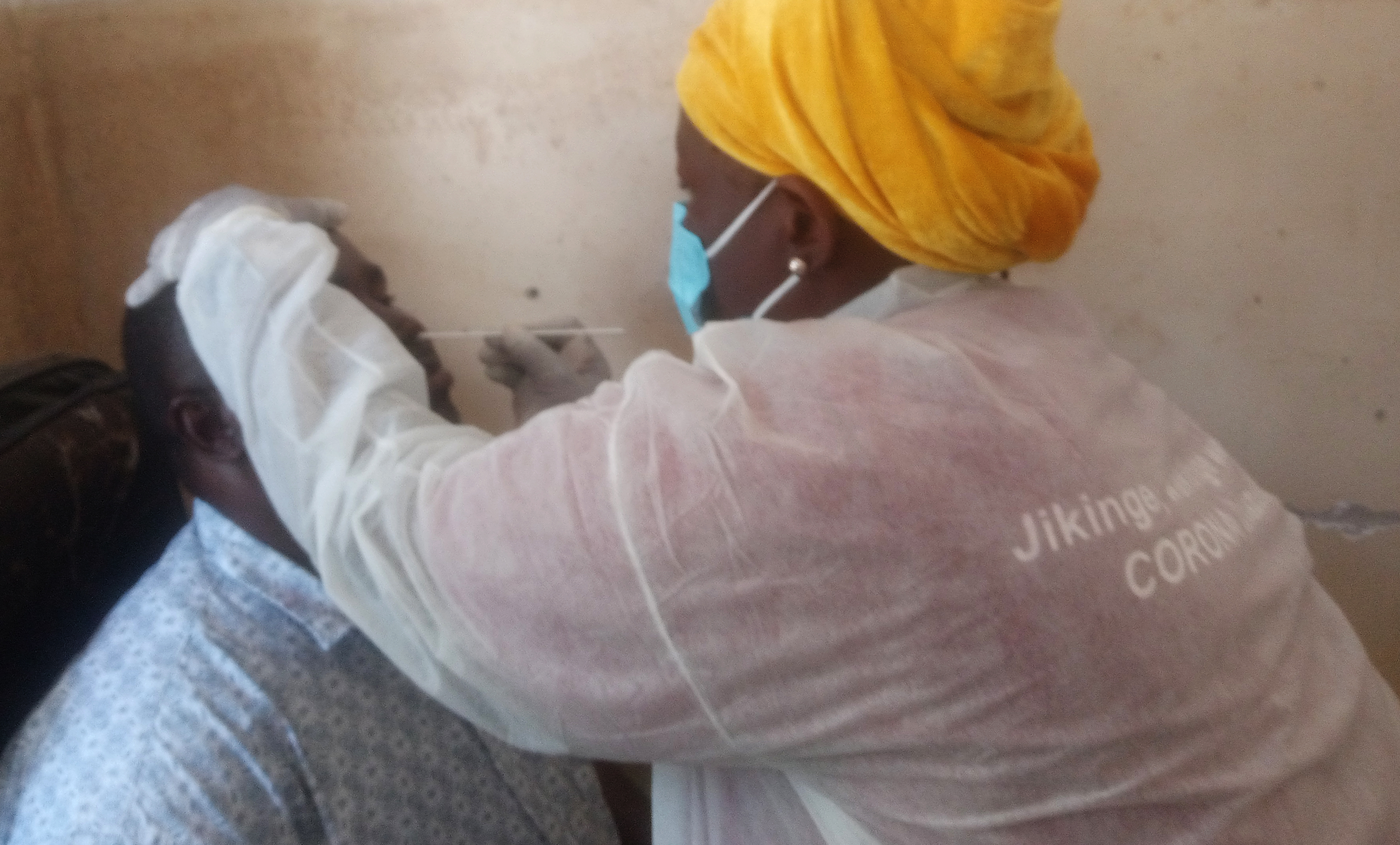 As part of implementation of a program being implemented at Ifakara Health Institute under a study to evaluate Tanzania's COVID-19 implementation plans, an Ifakara team from the COVITEST project have started voluntary testing of the virus in Dar es Salaam neighborhoods.
One of the coordinators of the testing project, Dr. Mwifadhi Mrisho, informed recently that Kivule – an Ukonga district suburb of Dar es Salaam became the first on a long list of neighborhoods of Tanzania's key port and economic capital to benefit from the program.
"We have started implementing the COVITEST program. The chairperson of Kivule ward volunteered to be tested and he agreed his photos to be used to encourage other community members to test for COVID-19," informed Dr. Mrisho.
The full schedule of testing at various neighborhoods, which started on April 11, 2022 at Kivule, will be released here, but Dr. Mrisho informed over the phone while moving to one of the testing sites, "Our team is now moving to Mbagala suburb where people shall voluntarily test for COVID-19."

About COVITEST
This project aims to evaluate the implementation strategies for COVID-19 diagnostic, treatment and prevention in Tanzania. The main objective of this collaborative research programme is to respond to the COVID-19 National Response Plan. The program will guide in the development of the national roll-out plan of AgRDT testing. The initiative is also expected to provide evidence on case management and correct intervention especially on COVID-19 vaccination regimen in Tanzania. Learn more here.