PARTNERSHIP: A Swiss-Tanzanian collaboration on health sector innovation, entrepreneurship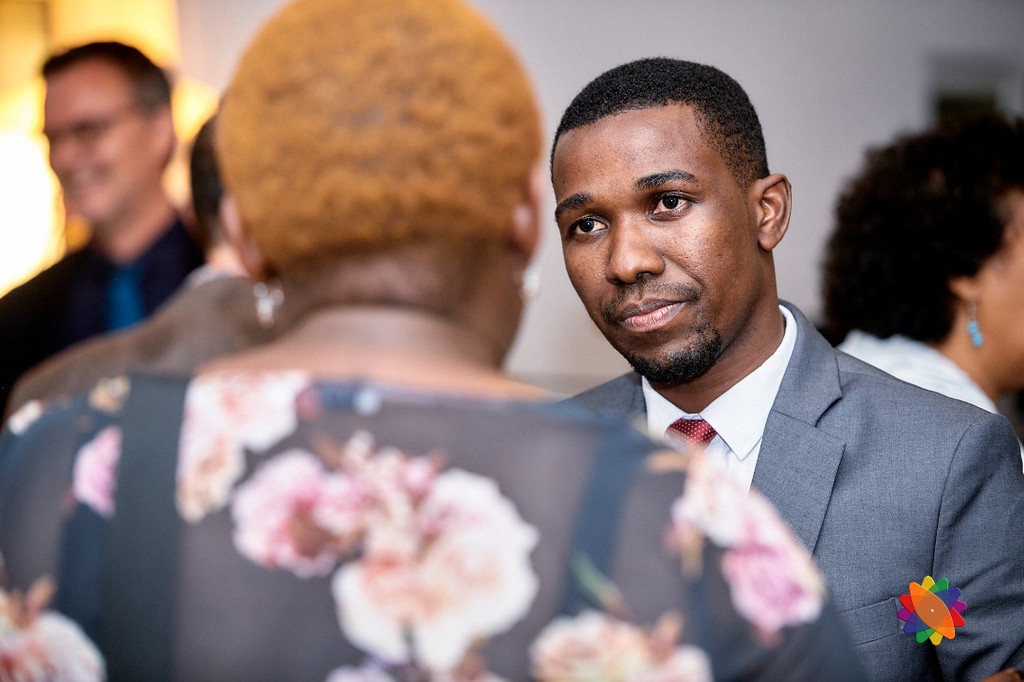 Writes Masoud Mnonji
In Tanzania and throughout Sub-Saharan Africa in general, there is a significant gap between research and practice. To close this gap and make innovation a reality, more needs to be done to deepen the connections between academic institutions, innovation hubs, and the business sector.
The Ifakara Innovation Hub (IIH) is strategically positioned alongside the Ifakara Health Institute (Tanzania), the EssentialTech Centre of EPFL (Switzerland), Villgro Africa (Kenya), Bongo Tech & Research Labs (Tanzania) and Robotech Labs (Tanzania) to establish a product development partnership (PDP) forum.
Through the funds provided by the Embassy of Switzerland in Tanzania and Fondation Botnar, the PDP initiative was built under the essence of enhancing collaboration between local and international actors to support transfer of knowledge, technologies and entrepreneurship skills to Tanzania by leveraging the opportunities created in the country to prototype and produce marketable innovations.
Fostering international, local cooperation
It was realized that maximizing existing physical facilities and expertise that support the innovation ecosystem in the country could spearhead joint projects and ownership among partners. The goal was to foster international and local cooperation to support the transfer of knowledge, technologies, and entrepreneurship skills to Tanzania by taking advantage of the opportunities created in the nation to prototype and produce marketable innovations.
Moreover, the initiative developed an Entrepreneurship in Residence (EiR) program that is building a large pipeline of innovators and entrepreneurs to invent and develop affordable technologies to address health sector challenges in Africa through the product development partnership approach spearheaded by the Ifakara Innovation Hub based in Tanzania.
The EiR program offers possibilities to the startups through three months of learning in Switzerland, sharing information, and perfecting their ideas for the commercial-ready stage with the help of the EssentialTech Center of EPFL, our network partner.
Startups also utilized the available knowledge from the EssentialTech network, attended trainings, met other pertinent local entrepreneurs, coaches, and mentors, and took their idea to a new level.
Beneficiary startups
The following startups from Tanzania were hosted in the EiR program by EssentialTech Centre of EPFL between mid-September to mid-December 2022 as the first batch:
NEO-HEALTH INNOVATION: Local infant Radiant Warmer (LIRA) – its product will help to improve temperature regulation on premature infants so as to prevent deaths due to hypothermia.
The solution consists in a device which will be almost completely mechanical, with minimum power consuming components. It should be easy to move from one place to the other, and will be designed for dispensaries or healthcare centers in rural areas where people cannot afford to pay to go to hospitals. It can be used in the patient premises and will not require any sophisticated electronics.
IFAKARA TOOL MANUFACTURING: Mama Check - Mama Check is a self-diagnostic simple and inclusive tool designed to be used by pregnant women anywhere. The aim of developing this product, Mama Check, a rapid test for detecting specific proteins, is to improve early diagnosis of preeclampsia, promote early referral and treatment to pregnant women with preeclampsia which is among the leading causes of maternal deaths in Tanzania, contributing 34%.
LAB X: Dental crowns (3D printing) – At the moment the cost of a dental crown is too expensive for more than 75% of the population in Tanzania. Waiting times are still too long as dental crowns are imported from Dubai and India with an average patient having to wait 1-3months. The crowns are still prone to fitting errors which doubles the replacement cost if they're imported.
The product is based on utilizing 3D Printing technology to manufacture dental crowns and bridges, this would allow a reduced waiting time for a dental crown from 3 months but also solve the affordability factor by manufacturing them at 60%-80% cheaper than the current market value.
+LIFE CPAP: Bubble Cpap Machine – This innovation is aiming at creating a low cost, easy to use and portable bubble CPAP machine in developing countries, which will greatly reduce fatality of newborn babies. 20–38% of deaths in the first 48 hours of life are attributed to respiratory failure.
In the developed countries, babies with respiratory distress syndrome receive mechanical ventilatory support; but these lifesaving technologies are too expensive and resource intensive for most of the developing countries.
NEWBORN THERMAL CONTROL – The solution consists in 3 elements: A modified incubator to maintains body temperature and prevent Infection; An embrace nest to maintains body temperature for 6 - 7 hours; and an Angle mark to open the airway. All the needed components will be built in Tanzania.
The newborn thermal control has developed a working prototype and they are now working on building the most viable product after engaging different regulatory authorities for approval. Their business model is direct sales to individuals and healthcare facilities.
MBC LANDBRUG: Body Lifter – Health care workers in Tanzania and Africa suffer from musculoskeletal disorders at high rate than workers in other industries and this is due to lack of health assistive devise like Dead body lifting beds.
Available methods of lifting dead bodies are not effective to enable storage of dead body to all storage cabins as other cabins are higher to more than 2 meters making storage room underutilized. The actual manual way of carrying and lifting dead bodies makes the process expensive and hinders human resource on other productive activities.
Continued support to startups
Conclusively, the regional partners from Tanzania's Ifakara Health Institute, Bongo Tech & Research Labs, Robotech Labs, and Villgro Africa in Kenya are now assisting the startups with the development, improvement, and validation of initial prototypes based on the training and feedback received as part of the post EiR program management.
____________
Masoud Mnonji works at the Ifakara Innovation Hub (IIH). This article was first published on the health newsletter of the Shareweb website.
PHOTO:
Masoud Mnonji pictured at a past IIH event | COURTESY of IIH