A new scientist emerges from thin air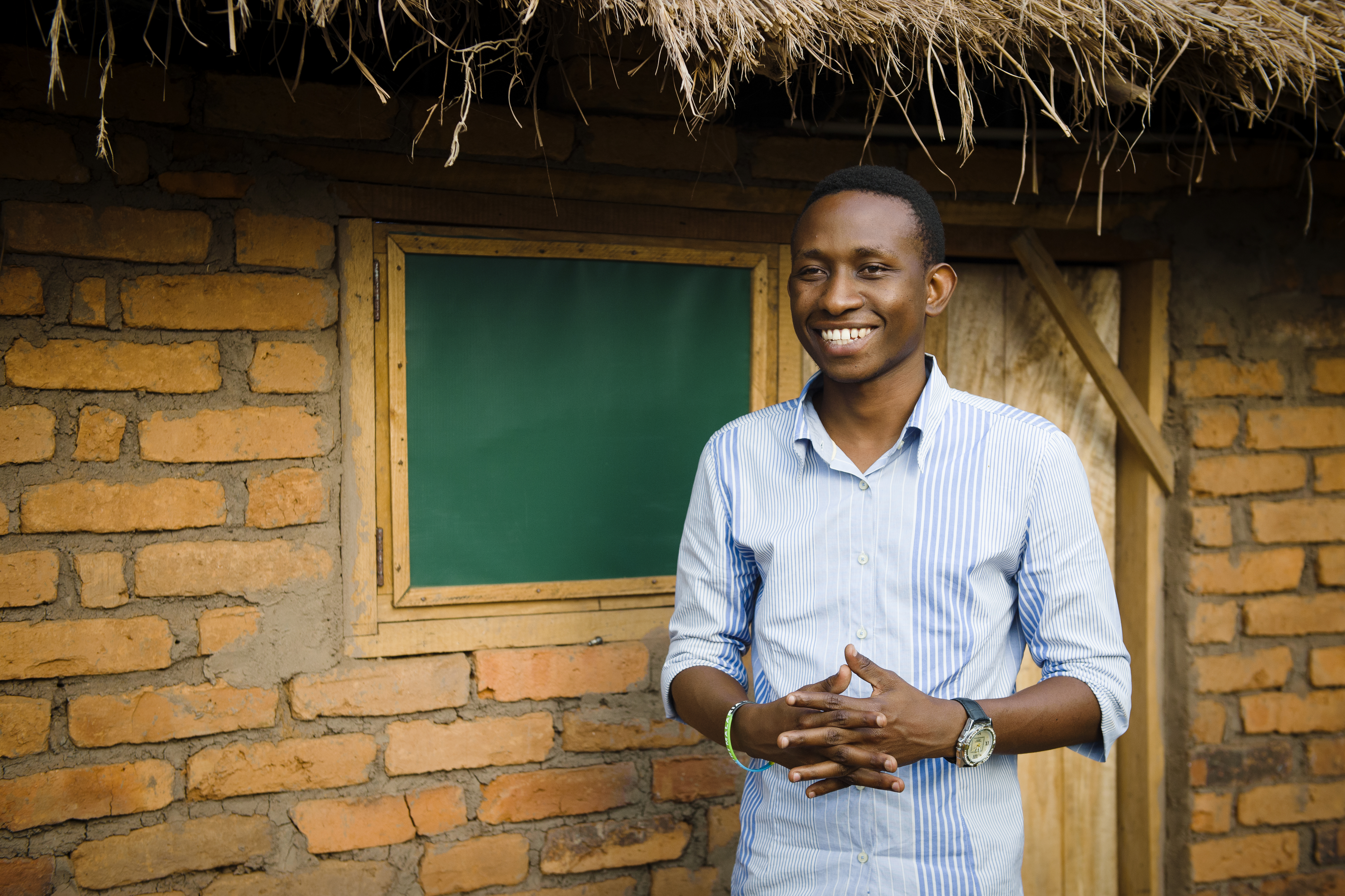 When a young man washes his hands clean, he shall be allowed to eat with the elders!
Writes Dr. Fredros Okumu
Once during a mosquito hunting expedition in 2012, the friendly ferry driver invited me to his cabin for a little town gossip. We often spoke about life in the villages and how the annual flooding of the Kilombero valley brought blessings to subsistence farmers but also disease-carrying mosquitoes to the villages. We discussed their struggles to keep the old pontoons running everyday so people did not have to use dangerous canoes to cross the river with their goods, farm implements and animals
The ferry driver had been a friend for a long time and had transported us across the mighty Kilombero river several times in the seasons. Often when we were late from our mosquito-hunting expeditions, they would keep the ferry running beyond their 7pm closing time, just to bring us home. This was their contribution to the fight we were waging against the deadly malaria mosquitoes in the valley.
On this day, after the gossip was done, the Ferry driver casually introduced me to a young man, his distant cousin, Salum, who had moved to live with him temporarily.
Salum was shy but special in many dimensions. He had completed his advanced secondary education but had decided not to proceed to college, so he could find a job to take care of his ailing mother. I learned that he was a little kid with big responsibilities. He was also obviously a very clever kid, and I was certain of this before our 5-minute ferry ride ended. Salum requested if he could volunteer in our research group, to work with mosquitoes, perhaps silently hoping he would make a small daily wage to support his family.
I initially declined this request, primarily because I was worried that it would waste his time, and lead him further from college. But he was persistent. So, after a few more interactions Salum and I struck a deal. A very simple deal, which would become one of my greatest lessons in career building in low-income settings. We agreed to let Salum join us on condition that he would immediately register for a long-distance degree classes, at the Tanzanian Open University. We covered his costs initially and maintained him on our payroll as a non-skilled staff, initially at the lowest grade, earning just 150 USD/month.
He worked diligently and scaled the ranks, eventually taking over his own course fees after just two years. He established himself as a highly reliable and dependable team player, and mastered every imaginable research technique in our laboratory. He particularly tackled difficult subjects, including rigging an infrared video system to observe mosquitoes in darkness.
At one time, we sent him to Germany for 4 weeks, and there they co-designed a beautiful smell machine to study how mosquitoes sense the aroma of humans. This is now installed at Ifakara. He supported our initial surveys on how mosquitoes respond to insecticides, and was always there to do more.
He was meticulous, extraordinarily scholarly and amazingly helpful to other scientists. All this time, he blended into thin air and was mostly unrecognized. Yet, he remained the icon of his family, and an anchor in our activities.
Salum completed his undergraduate degree in 2017, and competed successfully for a Wellcome Trust International Masters Fellowship, which he won. Some of you may remember how excited we were when we received the news of his fellowship. Indeed, of all the fellowships I have supported over the years, this was the most special. The grant allowed him 30 months, including 12 months as a master degree student at a top UK school.
Salum, has just returned to Tanzania, having spent a year in the UK, and will continue with his research this time investigating ways to control dominant malaria vectors in rural villages. What's really cool, is that he scored top marks, and together with his colleague Felician, they had fantastic reviews from their professors. Both of them finished with a rare distinction in the 2019 class of Master of Science in Molecular Parasitology & Vector Biology, awarded jointly by University of Salford and Keele University. Truly this is what I usually mean when I say the future looks like our young people.
Salum remains committed to addressing the challenges of local communities. He believes that he and his colleagues have a responsibility to improve the health and wellbeing of our people. And that Ifakara Health Institute is the most perfect home for him.
The story of Salum represents many across low-income communities who desire to join a research career but face multiple barriers. Except, the future looks exactly like them. In many ways, they bring the oomph that we must have to address the world's toughest public health challenges.
As I must end now, I say unto you Salum. When a young man washes his hands clean, he gets to eat with the elders.
__________________________
Fredros Okumu is Director of Science at Ifakara Health Institute in Tanzania, and an Associate Professor at the University of Witwatersrand in South Africa. He is a mosquito biologist and public health expert working on new ways to improve control and prevention of vector-borne diseases. https://twitter.com/Fredros_Inc