REPORT: Ifakara unveils its 2022 annual scientific report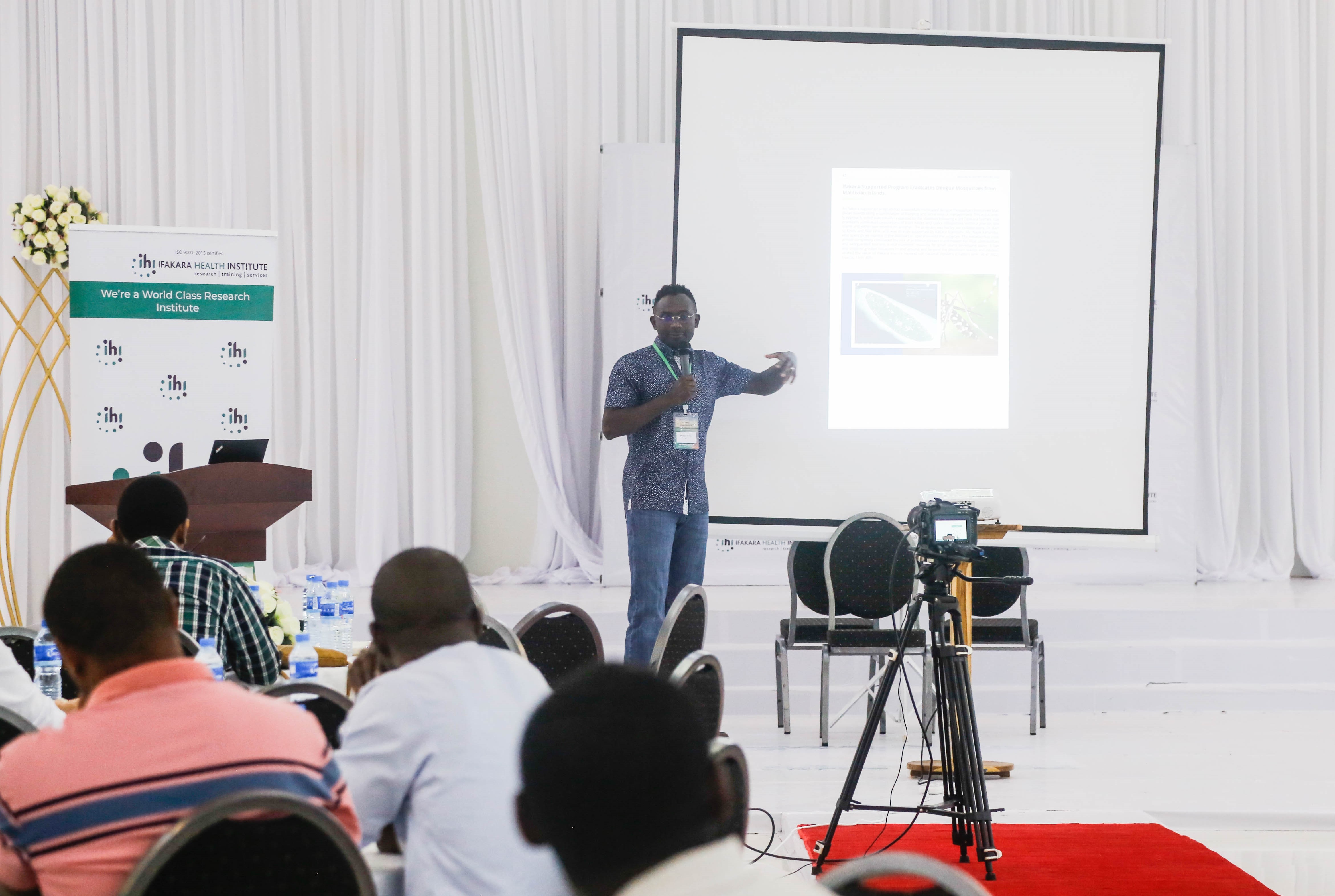 On August 25, Ifakara Health Institute officially unveiled its 2022 Annual Scientific Report during the Ifakara Annual Scientific Conference held in Ifakara Town, Morogoro.
The 120-page report with the theme "Informing the Future of Public Health" highlights key milestones and progress of the work that Ifakara scientists do to improve people's health and wellbeing in Tanzania and beyond. Prepared by the Institute, the report provides valuable insights to stakeholders about the key trends and activities in Ifakara research, training and services during 2021 and 2022.
While unveiling the report, Dr. Fredros Okumu – the outgoing Director of Science, shared valuable insights amassed throughout 2021-2022. He masterfully guided the audience through the official report, providing deep insights into the institute's impactful work.
"This report exemplifies our collective dedication to advancing science and improving community health," Dr. Fredros said adding, "Together, we have continued on our remarkable journey of discovery, innovation, and impactful action."
Dr. Fredros was joined by the Chief Executive Director, Dr. Honorati Masanja, who urged the Ifakara community to join him in learning about the contributions made by women and men working for and with Ifakara for the 2021-22 period.
"We're a health research institute seeking to proactively create and share new knowledge. Ifakara witnessed tremendous developments in the past 1-2 years that add to the already available body of knowledge aimed to inform policy and the delivery of quality services in Tanzania and beyond," said Dr. Masanja.
In the report, readers will be introduced to messages from the Chief Executive Director and Director of Science, along with an overview and acknowledgements. The report then provides a concise overview of trends and narratives on projects, scientific findings, research infrastructure, training initiatives, regulatory activities, public engagements, and funding details.
Download and read the report in full here.