ENGAGEMENT: Ifakara showcases research work at Uhuru Torch event in Bagamoyo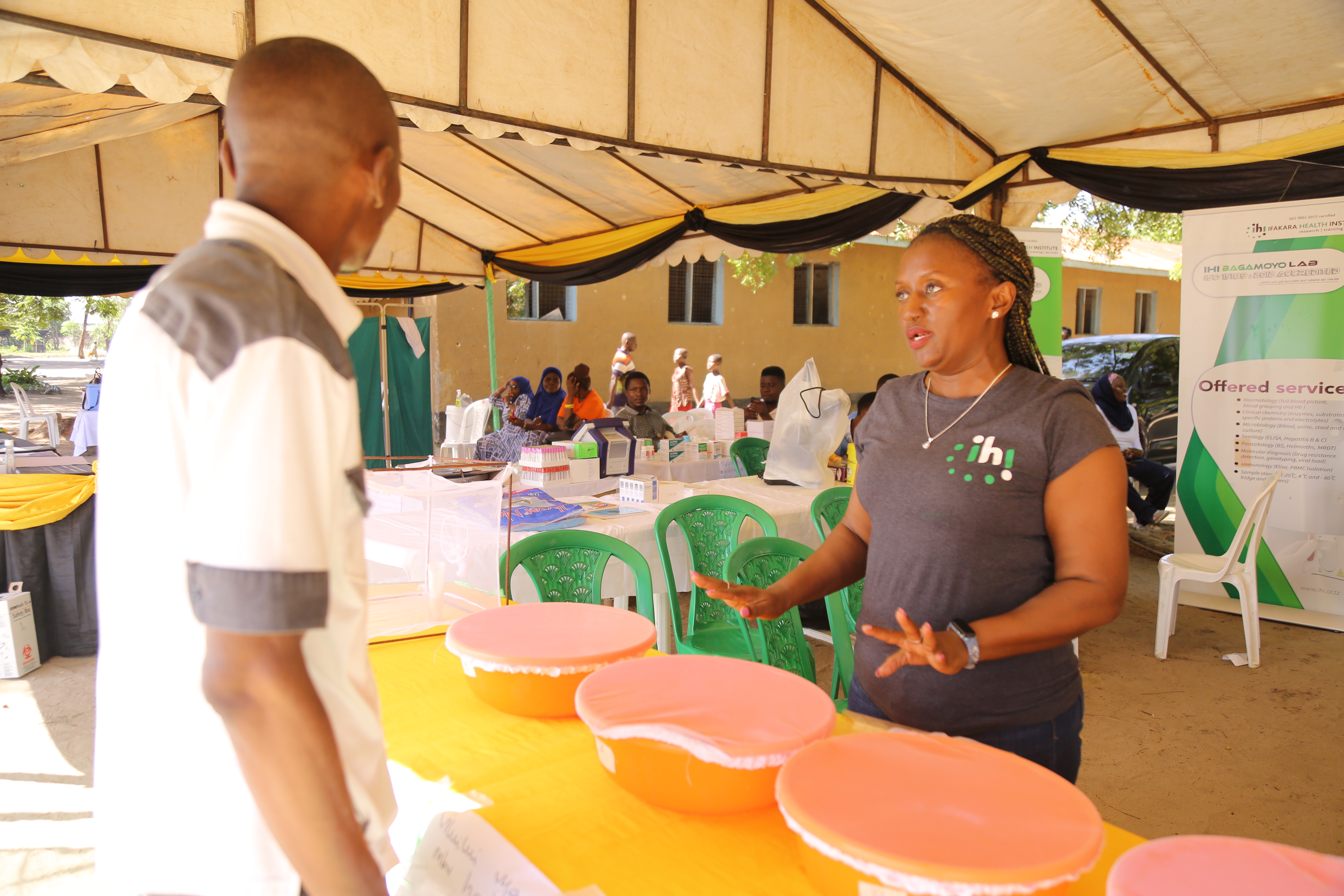 Ifakara Health Institute's research teams from the Entomology, Clinical Trials, and Laboratory units showcased research work at the Uhuru Torch Event held at Nianjema Primary School in Bagamoyo on May 9th 2022. Ifakara's Bagamoyo branch manager, Adeline Charles also attended.
The National Uhuru Torch race leader Sahili Geraruma visited the Ifakara booth along with Bagamoyo District Commissioner Zainab Abdallah and the Member of Parliament for Mchinga constituency and Former First Lady, Mama Salma Kikwete.
While at the Ifakara booth, the Uhuru Torch leader and the dignitaries who accompanied him, were taken through the mosquito reproduction process and briefed on other research work conducted by Ifakara teams aimed to curb various diseases, including malaria, HIV, and TB in line with the Institute's mission – to improve people's health and wellbeing.
Dozens of other people visited the Ifakara booth as well with the vast majority taking advantage of free testing services for body mass, blood pressure and malaria offered by Ifakara medical experts. Some showed keen interest on learning more about malaria-transmitting mosquitoes, and on the effectiveness of mosquito nets in malaria prevention.
The Vice-President, Dr. Phillip Mpango, flagged off the Uhuru Torch race in Njombe region last month and this year, it will be raced in 195 Tanzania districts. The Uhuru Torch, lit using fine kerosine, is one of the national allegories in Tanzania symbolizing freedom and light. It was first lit on top of Mount Kilimanjaro on December 9, 1961 by Alexander Donald Gwebe-Nyirenda.
More photos from the event here.